Event Information
Location
Guildhall Art Gallery
Guildhall Yard
London
EC2V 5AE
United Kingdom
Description
Evelyn De Morgan was a radical Victorian artist who defied her gender and upper-class upbringing to become a commercially successful, professional artist.
Her style develops from Neo-Classical, Italian Renaissance influenced work, which she was taught at the Slade School of Art, to Pre-Raphaelite canvases, but she never fully subscribed to an art movement, instead using her art to present her socio-political agenda. She painted on themes of women's suffrage, material greed, death, spiritualism and her deep horror at the onset of the First World War, which she abhorred.
2019 marks the centenary of the death of Evelyn De Morgan and the De Morgan Foundation is holding a symposium of papers on all aspects of her work to mark the occasion.
Tickets for the day include:
- Access to all lectures and panel discussions
- Refreshments and a buffet lunch
- An introductory tour of the Guildhall Art Gallery
- An Evelyn De Morgan postcard gift
- Chance to view Evelyn De Morgan art works
Final Schedule
10.15 – Tea and coffee and registration
10.45 – Chair's welcome, Jean McMeakin, Chair of the Board of Trustees, De Morgan Foundation
Morning – Introducing Evelyn De Morgan
11.00 – Sarah Hardy, De Morgan Foundation Curator, Mrs Stirling's Evelyn De Morgan Collection
11.30 – Dr Jan Marsh, Curator of the forthcoming 'Pre-Raphaelite Sisters exhibition at the National Portrait Gallery, Evelyn De Morgan in the context of the 'Pre-Raphaelite Sisterhood'
12.00 – Lunch
13.00 – Tour of the Guildhall Art Gallery Collection, Katty Pearce, Assistant Curator, Guildhall Art Gallery and an opportunity for a closer look at Evelyn De Morgan art works
Afternoon – Themes and Insights
14.00 – Emma Merkling, PhD candidate, The Courtauld Institute of Art, Formal Logic and the Real in Evelyn De Morgan's Art and Spirit Writings
14.30 – Dr Richenda Roberts, Lecturer in Art History at the University of Warwick, Between an Ideal World and a Depressingly Real One: Proactive
Pacifism and the Representation of Modernity in the War Art of Evelyn De Morgan.
15.00 – Dr Lucy Ella Rose, Lecturer in Victorian Literature at the University of Surrey, Evelyn De Morgan: Suffragist Artist and 'New Woman'
15.30 – Dr Nic Peeters, Independent Art Historian, Family and Friends: The Re-Emergence of a Double-Portrait by Evelyn De Morgan, prepared by Dr Nic Peeters and Judy Oberhausen
16.00 – Panel discussions, questions from the Chair and the floor
16.30 – close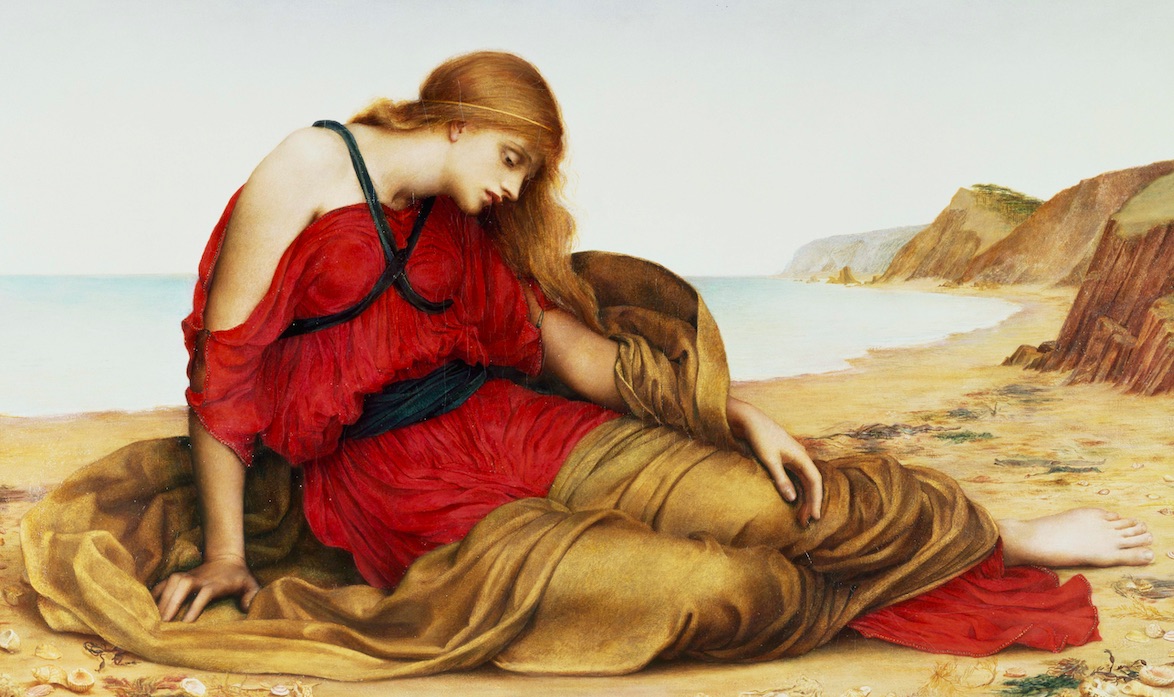 Date and time
Location
Guildhall Art Gallery
Guildhall Yard
London
EC2V 5AE
United Kingdom