EVENING SEMINAR: A PRACTICAL APPROACH TO EMOTIONAL INTELLIGENCE

Multiple Dates
Event Details
Our relationship with ourselves, with our past, with our present and with our future determining the quality of our lives and on our ability to be clear and focus on what we really want in life.
A fascinating evening seminar where the following questions will be explored:
How can we benefit from our emotions and emotional states?

Can we really change our personality traits?

Can we really become none-judgmental?

What are the most effective ways to become more self aware?

How our levels of our awareness impact our interactions with other people and the quality of our relationships with them?

What makes us so different, yet, what makes us so similar?

How our self awareness impact our ability to choose the right career for us?
This evening seminar will give you an introduction to the principles how to become more self aware and make the most from the relationship you have with yourself. You will also learn about yourself, and how to increase your emotional intelligence. The result will be a new and powerful thought provoking evening that will open your mind. 
Please register below or 

contact us

 for further information.
Led by: Gal Stiglitz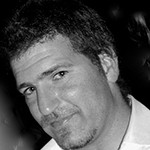 Gal Stiglitz |Career Coach |Educator | Gal worked with hundreds of students, graduates and professionals, helping them to define their professional direction and refine their professional identity. He uses a process he created that reveals purpose by resolving internal conflicts, and aligning the unique values, talents and authentic dreams of the individual with certainty, a crystal clear vision and a realistic strategy.
Where

My Hotel Bloomsbury - Old Skool Meeting Room
11-13 Bayley Street
Bedford Square
WC1B 3HD London
United Kingdom


Multiple Dates
Add to my calendar
Organizer
Inspiring people to make a living doing what they love
We simply help people identify their most inspiring professional direction and support them in turning it into a thriving and fulfilling career. 
We deliver inspirational talks and educational programs that emphasize the 'WHY', to support people in identifying, clarifying and pursuing their aspirations. In our Academy we provide our students with a grounded approach to E.Q. and self awareness that allows them to deal effectively with the challenges of life in the 21st century, and become creative leaders in what they do.