Description
Wondering where to find the right Business Angel to fund your business?
Join our next workshop to learn about BA Investments and connect with Angel industry experts and key decision makers!
If you're looking for a private investor who can bring their market expertise and valuable connections to help your business grow faster, attend this workshop as there will be different angel platforms who do due-diligence on potential investors and ensure you get the best-fit angel.
*For this event, we are offering you an invaluable opportunity to pitch your business idea to the investors. So, don't miss your chance and book the Business Showcase tickets now as we can only select limited number of pitches!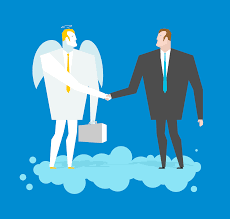 Special Guest:
Paul Grant | Founder at The Funding Game
Paul Grant is an experienced entrepreneur who founded and ran a London-wide catering business for corporate and retail markets for seven years and now assists many companies at early and growth stages. A former director of Capital Partners, heading up the business angel division, and more recently an associate director of BA Capital Ltd. and Bergstrom Capital, Paul is also the founder of The Funding Game workshop initiative which aims to offer entrepreneurs a clear understanding of how to get their businesses funded.
Companies you'll meet:
Startup Funding Club provides capital to promising British startups, acting as a facilitator for young businesses to receive funding and combining the company's award-winning network of business angels and seed investment funds. SFC's team of entrepreneurs and business angels work closely with startups to provide them with the financial, operational and strategic support required to bring their visionary technologies to the world.
SyndicateRoom connects ambitious investors with the country's most trailblazing companies. Started in 2013, SyndicateRoom has rapidly grown to have more than 100 high-growth businesses in its portfolio. By relentlessly focusing on the interests of private investors, SyndicateRoom has developed a trusted reputation and has been recognised as Best Investment Platform at the Growth Investor Awards two years running.
Angel Investment Network was set up in 2004 to give entrepreneurs and investors a platform that streamlines the whole funding process. Now they are the world's biggest angel network with over 600,000 entrepreneurs and over 130,000 investors. They have designed a user-friendly form for entrepreneurs to build their pitch and have loads of tips and guides to help them through the whole process.
The Funding Game is a seminar series that aims to help entrepreneurs find a quicker and cheaper path to funding early-stage, high-growth ventures. Each seminar provides key insights, expert speakers, tips from investors, practical solutions and an opportunity to network.

The Thames Valley Investment Network is a business angel network that focuses on innovative, early-stage technology companies with high growth potential. Launched in March 2003, TVIN aims to link entrepreneurs seeking business development funds from £150,000 to £750,000 with individual business angels and other investors. Its sister networks are The Oxford Investment Opportunity Network and the Oxford Early Investments.

Speakers:
Oliver Hammond | Investment Analyst at SyndicateRoom
Oliver Hammond is a member of the sales and due diligence team at the SyndicateRoom. He reaches out to potential clients and analyses investment opportunities before they are accepted onto the platform. Prior to SyndicateRoom, Oliver worked in banking in the West End and co-founded a company that specialised in shipping containers. He also worked at an ambitious startup that aimed to encourage the next generation of entrepreneurs through an app.
Xavier Ballester | Director at Angel Investment Network Scout
Xavier is the Director at Angel Investment Network's broking division AIN Scout. In just over 5 years, they have helped 130 startup and expanding companies raise around £35 million. They are always on the lookout for dynamic teams with great ideas and passion for what they do. AIN Scout has a network of 40 websites covering 80+ countries - the largest angel network in the world. Xavier also runs the property division that helps property developers across the UK raise money for development projects.
Angelika Burwaska | COO at the Startup Funding Club

Startup Funding Club is the place where investors and entrepreneurs can find quality guidance and professional, yet honest and friendly support at all stages. Angelika's role is to make sure that SFC's standards remain high and its services improve, grow and impress even more. On the day-to-day basis, she is responsible for the operational side of the business: startup screening process, CRM, events organization, office management, database management.
Richard Cooper | Manager at Thames Valley Investment Network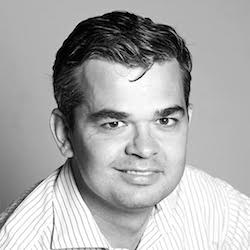 Richard is the Investment Manager for the Thames Valley investment network part of OION Ltd. He helps businesses secure investment from Angel Investors and is on the panel for the OION ltd fund. He also leads the Strategic Finance and Funding team for Oxford Innovation Services through coaching companies in various regions across the UK. Richard combines his knowledge of marketing, business development and funding to not only help companies secure funding but to make sure that they fulfil their growth plans. Richard has helped companies raise in excess of £100m in both England and Australia. He has previously run two start-up companies in the software sector and has worked with investors ranging from Private Equity to Angel Investors.
Event Agenda:
• 05.30-6.00pm Arrival and Registration
• 06.00-6.10pm Welcome from BFS & Sponsors
• 06.10-7.10pm Presentations

• 07.10-7.30pm Pitching for feedback & opportunities
• 07.30-8.00pm Experts Feedback & Panel Q&A
• 08.00-9.00pm Networking with Drinks
EVENT SPONSORED BY:
Organiser:
Arina Osiannaya, Managing Director
+44 (0) 740 584 70 13 | arina@businessfundingshow.com
Host:
Wework is a platform for creators. They provide you with everything you need to create your life's work. They're growing our community in London with new spaces opening up throughout the city, get in touch to learn more.
https://www.wework.com/locations/london/soho-london
***WeWork security request***
WeWork has requested that all attendees provide us with:
- Full name
- Email, and
- Company name
Note: You may not be allowed into the building if you do not provide the above
RSVP
We appreciate your cooperation in updating your RSVP to be an accurate representation of whether you will attend.
TICKETS TO THIS EVENT ARE NON-REFUNDABLE.