Description

Studio Grant is delighted to announce this very special one day seminar on Sat 28th January 2017.
Everything you need to know about concept to creation, including event plans, management, production, CAD, 3D modelling, and more.
Studio Grant founder Ali, will lead the seminar with awesome guest speakers including Natalie Laidlaw a producer at Boomtown Fair plus more guests to be announced.
"I love to share my knowledge, watching people grow in confidence and flourish is a wonderful thing." - Ali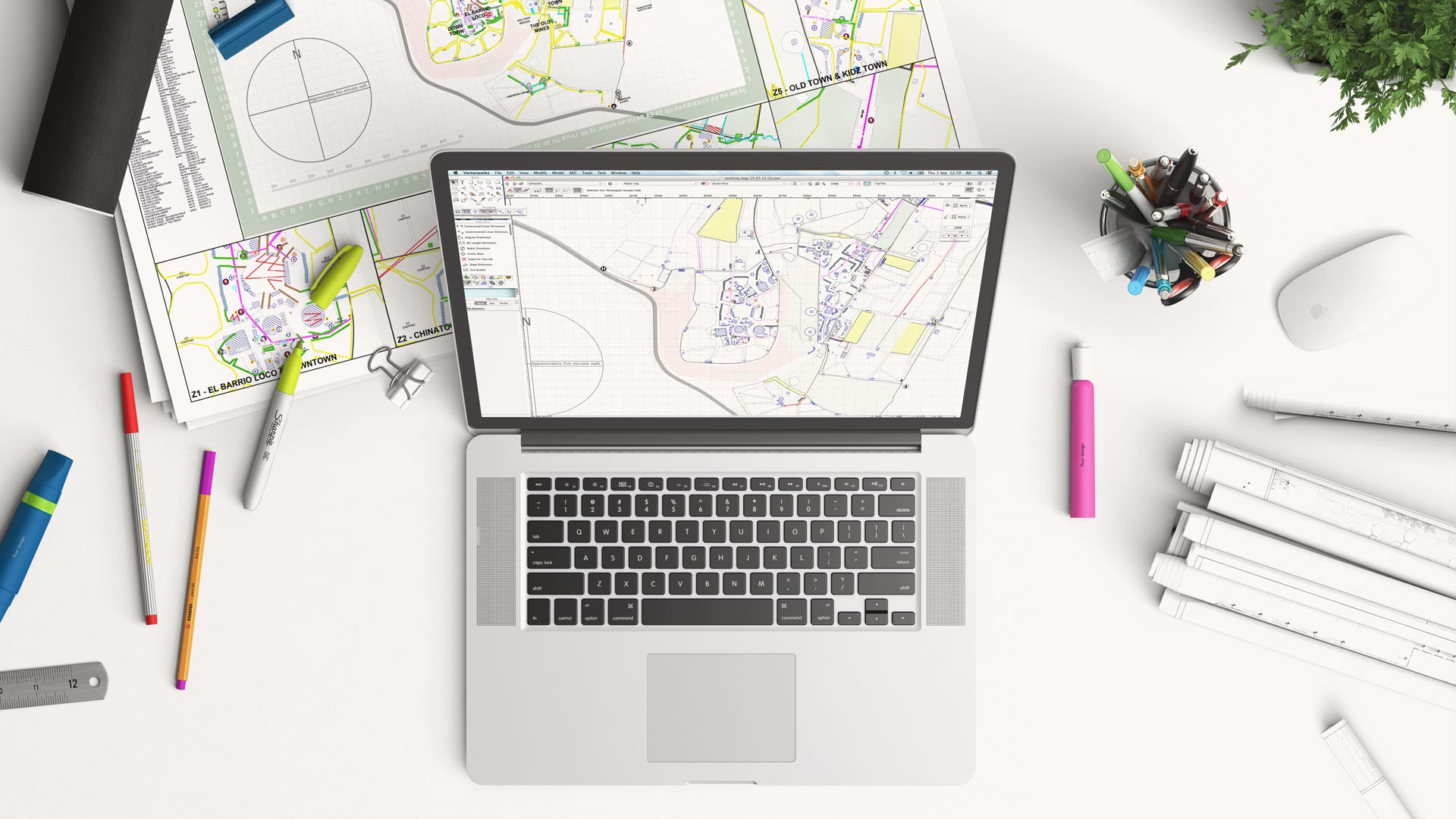 What is it?
A one day seminar on event design for creatives in the events, entertainment and music industry. Pioneering the use of Twitter to maximise learning, engagement and networking for everyone attending.
"I have compiled every tip, trick, and shortcut I have found in the last 10 years working in Architecture and events industries, allowing my students to save hundreds of hours of trial and error." - Ali.
What does it cover?
The seminar isn't about learning new technical skills, but rather improving students understanding of the industry techniques to empower themselves, while connecting them to a hive mind of likeminded industry professionals. You will be asked to share your own ideas while following the program exploring technologies, experience, and workflows.
Discover;
⁃ The inside information on what creative directors use to design stages and festivals.

⁃ Which software Boomtown, Tokyo World, Bestival and other music festivals use in their workflow.
⁃ First hand how the worlds top creative agencies pitch to global clients and win business.
- Study real world pitches, plans and models from leading proffesionals and agencies.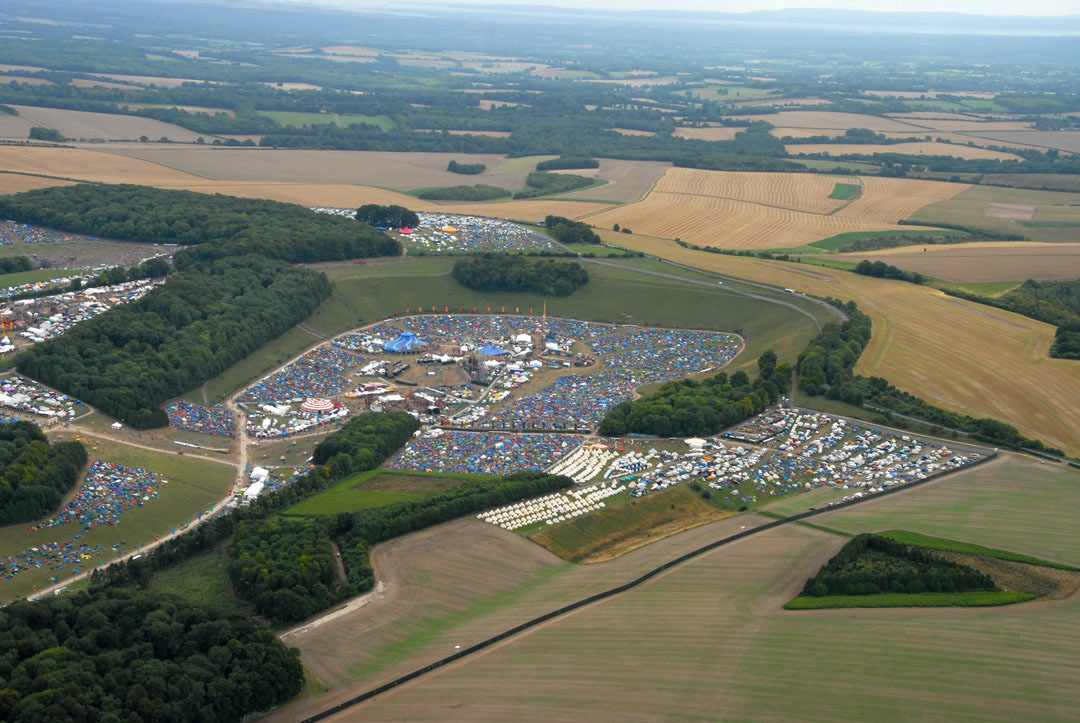 Boomtown Fair 2015
Learn about;
Sketchup - The best free 3D modeller on the planet.
"I use Sketchup on almost every project to some degree, its so versatile and easy to use, a must have program for every creative in todays world."
⁃ Find out where to find specialist resources, like textures, rigging, audio equipment etc.
⁃ Do's and don't of modelling with Sketchup.
⁃ How to keep models responsive so they don't kill your laptop
⁃ What plugins you should use to speed up your workflow.
⁃ What free rendering software should you use?
SketchUp 3D model
See in action:
Vectorworks CAD - The industry Standard CAD software for the entertainment world.
"Vectorworks can be a daunting program to use, and certainly a commitment financially, but its such versatile program that has paid for it self many, many times over." - Ali
- Find out the differences between SketchUp and Vectorworks
- Why you really need to go pro!
- Where to find OS data and how to use it properly.
- Geolocation, GPS data, is it needed and when do you need it?
- The power of auto scheduling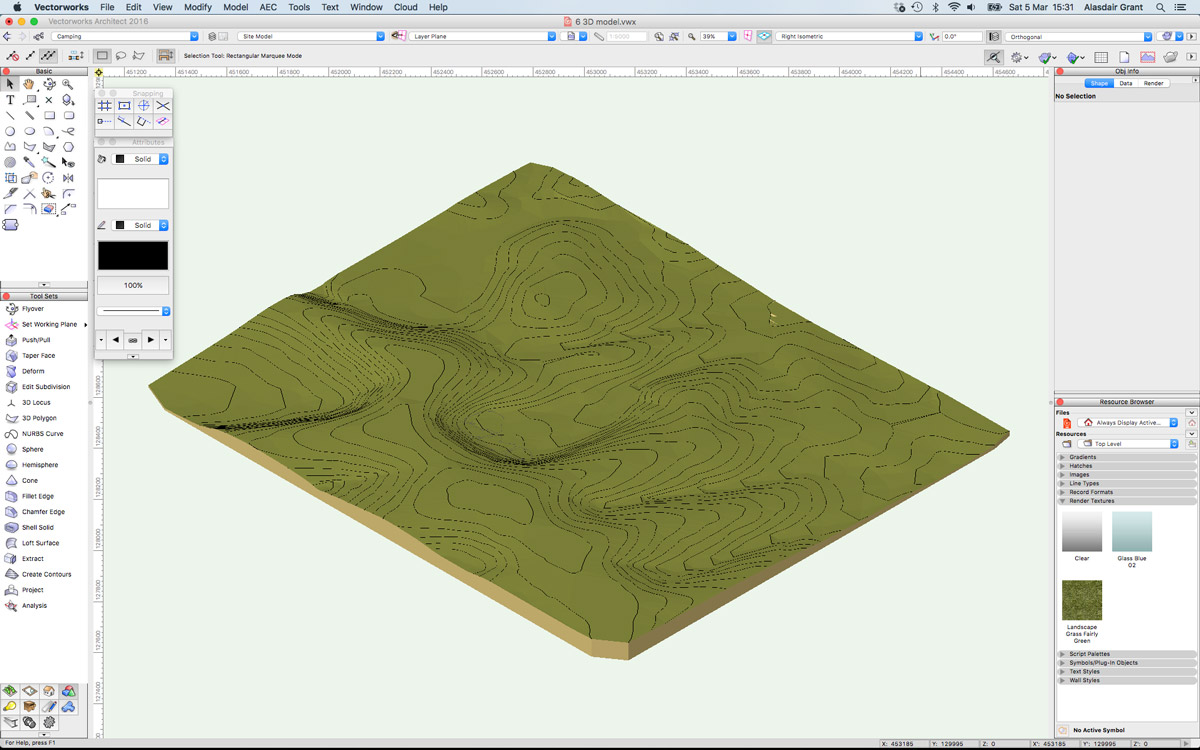 Vectorworks 3D site modelling
Added bonus;
Kerkythea - Free rendering software for Sketchup. get insights into what you can achieve with this powerful piece of software.
Photoshop - How to use Photoshop to polish your work and stand out from the crowd.
And more on;
- Regulations and health and safety considerations
- Large event maps and logistics
- How to print to scale, and why is so important.
Who is it for?
The course is perfect for creatives new or old to the world of 3D design, and draughting.
"I really wanted to create a course thats fully inclusive no matter how little or much knowledge the student had. Instead of teaching technical skills, I want to give the student the confidence and tools to learn for them selves in an environment that is all about knowledge transfer."
This is an advanced social media event and we will be using Twitter as a medium for live comments during the day to increase engagement so everyone can ask questions and share knowledge live with the class.
"I want to maximise engagement with the audience, by using social media to give everyone an opportunity to ask questions and share comments as we go along. By using Twitter everyone will be able to talk together freely on an open platform to enhance the learning experience." - Ali
CAD event plan
SketchUp render with Kerkythea