EVENT HAS BEEN POSTPONED Prepare, Practice and Master your winning Elevator...
Description
Would you like to know how to create an effective Elevator Pitch? Master your skills, learning from top experts how to 'buy' funders? Get a chance to ask questions from experienced funders? Then it's your chance to do so.

We bring to you the leading pitching experts, they know what captures attention when pitching for funding. Having trained hundreds of entrepreneurs, our speakers know what it takes to persuade funders to listen and build necessary skills in the most time-efficient way.
Do you know how to verbally construct your business idea in under a minute?
Although some of us know the importance of having a concise description of what you do on the tip of your tongue at a moment's notice, most people never really check to make sure that what they say during that brief window is actually being communicated clearly. Nevertheless, this is key to address to give you the opportunity to grab investors attention and get you funding.
If you want to know what engages Lenders and Investors in your elevator pitch, then this event is the one for you!
You will learn how to craft the critical first line of your proposal-step; how to avoid typical mistakes entrepreneurs make when pitching to investors; and how to create an Elevator Pitch which no funders can resist.
Companies:
Cambridge Capital Group is a leading business angel group of around 70 investors and private venture funds who have been investing in hi-tech businesses and backing technology start-ups in the Cambridge technology cluster over the past 15 years. Delta2020 provides financial and management consulting, coaching and mentoring of start up and early stage growth companies with a predominant focus on the technology sector.
Crowd For Angels is a FCA regulated crowdfunding platform for debt and equity funding for both public and private companies at all stages. They aim to bring innovative and appealing products to the crowd and support public and private UK companies through all stages from seed to pre-ipo and when listed. Crowd For Angels does this through equity funding under SEIS, EIS and debt funding through convertible loans.

DN Capital is a growth capital and early stage investor focused on software and digital media markets with offices in London and Palo Alto. DN Capital's objective is to identify, invest in and actively support companies with the potential to be global leaders. The professionals at DN Capital bring over 50 years of private equity experience to their investments, and actively work with portfolio companies to steward their growth through the various stages of development.
Very special guest speaker:

Chelsey Baker, Leading Business Mentor, Author & Founder of 'Broadcasting Your Business'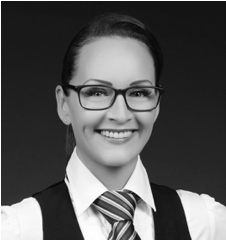 Chelsey is recognised as one of the UK's leading business mentors, author of "The Pocket Mentor" book and founder of Broadcasting Your Business the pitch, press and publicity programme which has generated millions of pounds in sales and publicity for her clients. Having won the British Bankers' Association's "Excellence in Enterprise Mentoring Award" at BAFTA and the prestigious title of "Business Mentor of the Year" awarded by Start Your Business magazine she is a mentor to hundreds of businesses throughout the UK. Her sales, PR & marketing mentoring is well known to deliver outstanding results helping start-ups and SME's raise their profiles and increase profits.

Speakers:
James Harbridge, Analyst at Cambridge Capital Group

James is an Investment Analyst for Cambridge Capital Group and Delta2020 with a focus on early-stage investment in B2B technology startups.
Anna Thomlinson, Program Manager at MassChallenge UK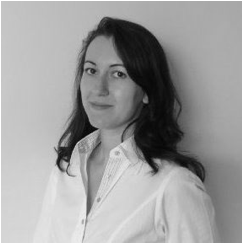 Anna is pogramme manager and connector in the startup ecosphere, with five years of experience in supporting startups, through fundraising, and making connections to investors, mentors and other interested parties. Anna is experienced in leading a team of three to four people, and creating and managing development in fast growing, still quite startup like businesses. Worked in an accelerator (MassChallenge), on an ERDF-funded project (UCL) and a UK-government funded project (Start Up Loans Company). Strong network across the UK (and expanding internationally) startup landscape with good relationships across investor groups, corporate innovation teams, business support providers, work spaces and individual mentors and advisers.
Andrew Adcock, Chief Marketing Officer at Crowd For Angels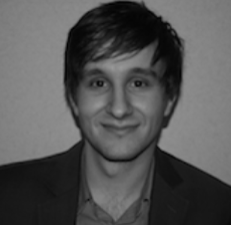 Andrew is the Chief Marketing Officer at Crowd for Angels, where he is responsible for creating Crowd for Angels marketing channels and media, the running of day to day marketing activity and communicating with investors and companies. He is committed to combine his passion for social media and business in providing high levels of client satisfaction and understanding.
Guy Ward Thomas, Associate at DN Capital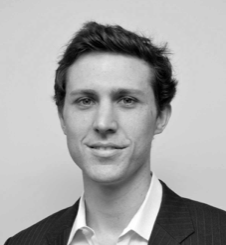 Guy joined DN Capital in 2015 as an Associate, having gained entrepreneurial experience in a Rocket Internet venture. He began his career in strategy consulting spending 4 years at OC&C advising Private Equity Clients and large European TMT, retail and FMCG clients. Guy graduated from Cambridge with a first in Social and Political Sciences and subsequently spent a year studying Economics and Management at the Judge Business School. His sectors of focus include marketplaces, fintech and software.
Plan your evening:
• 6.00-6.30pm Arrival and Networking (over coffee or beer)
• 6.30-8.00pm Talks
• 8.00-8.30pm Networking (Time to exchange your business cards and get a fresh pint of beer).
Organisers:

Arina Osiannaya - the founder The Business Funding Events (The only place where you can meet top-finance providers on a regular basis) and Osmond Dsilva, Tech City Coffee Meetups (Chef of coffee with a smell of money…)
Sponsored by:
Rockstar Hubs International is a part of Rockstar Group of Companies. Since 2007, The Rockstar Group has mentored and grown over 6,500 businesses in the UK. The Rockstar Group has some of the UK's most well known and respected entrepreneurs as its mentors. Within the group it also owns a law firm, hedge fund, crowdfunding platform, sales outsourcing firm and App development company.
Host:
WeWork is a platform for creators. We provide you with everything you need to create your life's work. We're growing our community in London with new spaces opening up throughout the city, get in touch to learn more: https://www.wework.com/locations/london/soho-london
***WeWork security request***
WeWork has requested that all attendees provide us with:
- Full name
- Email, and
- Company name
Make sure to complete the Eventbrite link per each visitor
Note: You may not be allowed into the building if you do not provide the above
RSVP
We appreciate your cooperation in updating your RSVP to be an accurate representation of whether you will attend.