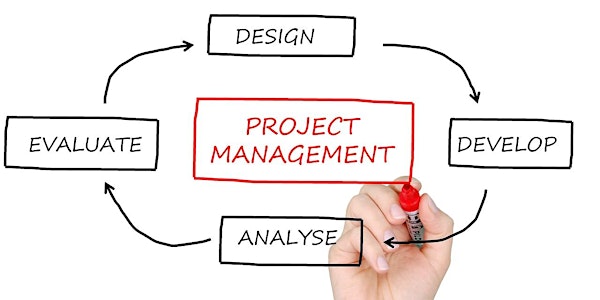 EVENT NOW POSTPONED Project management for health and care professionals
Sales Have Ended
Registrations are closed
This event is now closed for any further registrations.
The third in a CPD accredited event series to support your FEDIP registration. This webinar covers project management in health and care.
About this event
SYNOPSIS
This webinar is strongly recommended for health and care informatics professionals, especially those interested in joining the FEDIP register or maintaining their registration through CPD.
Jon Pinkney provides an overview of effective project management systems, tools and theoretical concepts in health and care settings, and the practical implications and takeaways for industry professionals.
Your attendance will be recorded and can be used as evidence of CPD to support your application for FEDIP registration or to count towards your CPD hours to remain on the FEDIP register.
WHAT IS FEDIP AND WHY SHOULD YOU APPLY
FEDIP is the only public register for all informatics professionals in the UK, dedicated to delivering better health and care through the advanced use of technology.
When you attend one or more of the webinars in this BCS Health & Care and FEDIP event series, you can gain CPD accreditation, which helps support an existing or new application for FEDIP registration, or helps you remain on the FEDIP register by counting towards your CPD hours.
KEYNOTE SPEAKER
Jonathan Pinkney
Jon Pinkney is a Programme Manager for NHS Digital Health and Care Wales. Jon completed an MSc in Project Management and has 9 years of experience as a Project Manager working on digital and data projects. For the past 5 years , Jon has been with NHS Wales, delivering projects such as the Welsh Results Report Service, an all-Wales database for diagnostic results, and more recently with the award-winning Welsh Nursing Care Record. In Jon's latest role, he oversees projects within the Single Record area of DHCW, aiming to deliver an all-Wales single health record.
Prior to working for the NHS, Jon spent 11 years with local government, working on transformational and collaborative projects with police and health organisations. Jon has a passion for fitness and golf, but his latest personal project will be a distinctly challenging one as he is expecting his first child in April '22.
IMPORTANT NOTICES
Our events are for adults aged 16 years and over. FEDIP accreditation is currently available to UK-based health and care professionals only.
For overseas delegates who wish to attend the event, please note that BCS does not issue invitation letters.
Please take note that this webinar will be recorded and that recording will be shared publicly by BCS and FEDIP.
JOIN BCS TODAY
BCS is a membership organisation. If you enjoy this event, please consider joining BCS. You'll receive access to many exclusive career development tools, an introduction to a thriving professional community and also help us Make IT Good For Society. Join BCS today.