Description
The Event of Champions® UK is back and it's NOW BIGGER & BETTER on Saturday 21st & Sunday 22nd October with World Class Speakers, Content Rich, Life Changing Information plus Private Dinner at The Ritz London on the 20th. People are coming in from around the world and it's an event that promises to be unforgettable.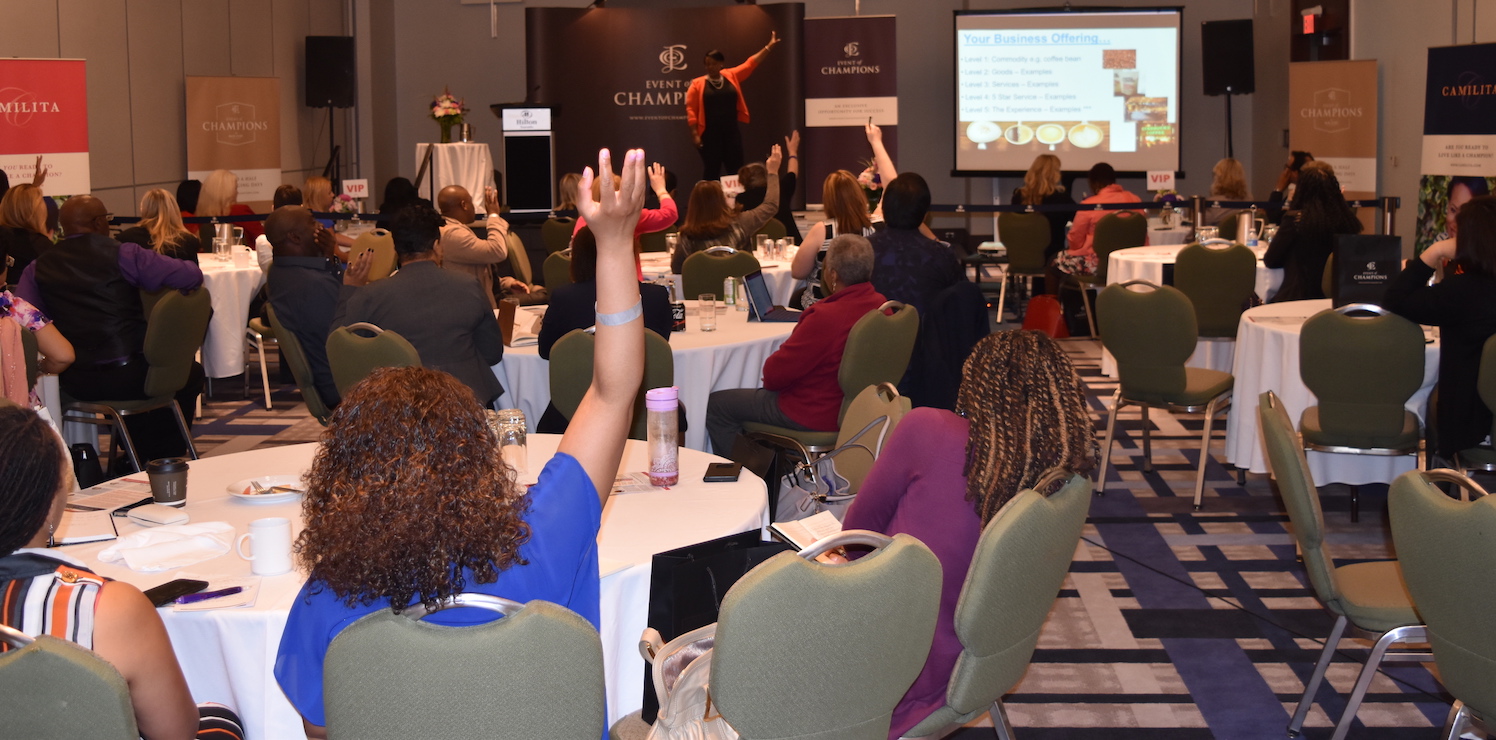 The Event of Champions® brings together the BEST & BIGGEST names in Personal Development, Financial Education, Law, Marketing, Networking, Entrepreneurship and Sales to teach other entrepreneurs how to start, build, run and grow successful businesses or brands both locally and internationally.

Our audience consists of people just starting up, multimillion dollar business owners who want to expand or people just wanting to collaborate or form Joint Ventures.

We host an Exclusive Private Dinner with our speakers and invited guests, a 2 day seminar then a networking event where business owners have the time to network and possibly form Joint ventures, Partnerships and Collaborations. Businesses can also get a chance to showcase their business as a sponsor of the event, network, get possible franchisees and learn from the well experienced speakers.
---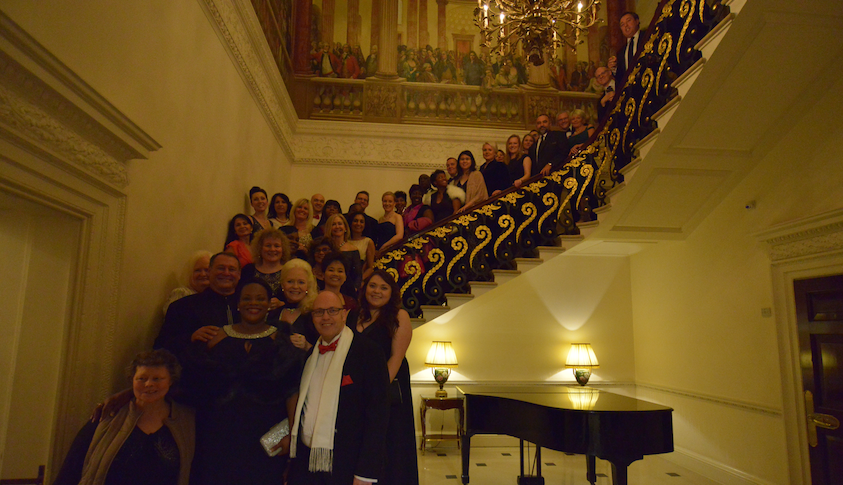 Friday 20th October
Private Dinner at The Ritz
6pm-7pm: Canapés, drinks & photo opportunity with the speakers.
7pm-10pm: Dinner with Recognition of Business Champions, as well as networking and private one to one time with the speakers, gleaning and learning their success principles.
Saturday 21st October
The Main Event - Event of Champions UK
8am-9am: Registration
9am-6pm: Day seminar with world class speakers and content rich, life changing information
Sunday 22nd October
9am-12pm: Private Mastermind Session with Bob Burg & Camilita Nuttall
2pm-5pm: Private Mastermind Session with Sharon Lechter & Camilita Nuttall
---
The Event of Champions® is the Number One Event for your Financial, Personal, Legal, Emotional, Strategy, Online Marketing, Fitness, Leadership, Publishing, Sales and Branding development around the world!


At the Event of Champions

®
our speakers will be teaching…..
The SINGLE most important tip for massive business growth and success that would save you time and money.
The relationship between Your Money, Your Business and Your Life.

Learn from New York Times Best Selling Author Sharon Lechter who has done it not only once but 7 times, selling over 30 million books. She also played a pivotal role in the multi-million-dollar Rich Dad brand and co-wrote over 15 books in the Rich Dad Series. Sharon now writes for the Napoleon Hill Foundation.
Learn how to create a winning Sales Formula that can quadruple your business in 2017 -

7 Steps to 7 Figure Sales™.
How to protect what you have, create true residual income from your talent, get others to buy into your dream and trade your competitive advantage while creating alternative streams of income.
Raising Capital - How to use OPM – Other People's Money to increase your wealth.
Real life examples from all the speakers on what they have done to build multi-million dollar businesses
Discover the New Way of doing business that gives you maximum profit regardless of what industry you are in, what your products or services are or the

economic times.
Discover the difference between having a clear Customer Plan v Business Plan and how that translates into profit.
Tips on how to build a global brand with the exit strategy in place as you create multiple streams of income.
---
Meet the Speakers & Trainers.....

Bob Burg - Bob Burg is a sought-after speaker at company leadership and sales conferences on topics at the core of the Go-Giver books. A former television personality and top-producing salesperson, Bob has shared the platform with some of today's top business leaders, broadcast personalities, coaches, athletes, and political leaders. In addition to coauthoring the bestselling Go-Giver books with John David Mann, Bob has authored a number of popular books, including the critically acclaimed, Endless Referrals: Network Your Everyday Contacts Into Sales and Adversaries into Allies. His total book sales are well over a million copies. The Go-Giver was rated #10 on Inc. Magazine's list of the Most Motivational Books Ever Written, and was on HubSpot's 20 Most Highly Rated Sales Books of All Time.

Sharon Lechter – CEO of Pay Your Family First, Sharon was appointed to the first President of the United States Advisory Council on Financial Literacy where she served both President Bush and President Obama advising them on the need for financial literacy education. Sharon co-authored the international best seller Rich Dad Poor Dad, along with 14 other books in the Rich Dad series. Over 10 years as CEO of the Rich Dad Company and brand, she led an international powerhouse and sale of over 30 million books while they built the largest financial literacy platform in the world! In 2008 Sharon was asked by the Napoleon Hill Foundation to help re-energize the powerful teachings of Napoleon Hill and has since released three bestselling books in cooperation with the Foundation, including Think & Grow Rich for Women, Three Feet from Gold and Outwitting the Devil.

Camilita Nuttall – Known as the World's # 1 'Rock Star' International Speaker, Camilita Nuttall is the founder of Event of Champions®, a 7 Times Award Winning Corporate Sales Expert, Executive Business Mentor, Entrepreneur, Author & Property Investor. Mentioned in FORBES and Quoted in Think & Grow Rich for Women, Camilita works with multiple 6 & 7 figure business owners, Publicly Traded Companies, SME's and Individuals to create Bigger Sales and Increase their PR and Business Turnover through Online Training, 1-2-1 Mentorship, In-House Group Training, One Day Workshops and Bespoke Systems Analysis to create lasting solutions. Camilita has spoken to thousands around the world including at South by South West, featured in Celebrate Magazine, appeared on SKY TV and BBC Business News. Dr. J B Hill, Napoleon Hill's grandson quoted Camilita in front of 20,000 people as saying 'There is no better time than the present to take action to Succeed'.

Karen Tooley - Karen is The Next Chapter Expert. Her gift is helping her clients recognize that it is their choice to make the changes necessary and by simply making the choice they find and gain fulfillment in their personal power. Karen is an international speaker and is currently working on her first book that will share her own personal journey and provide step by step guidance for anyone looking to create their Next Chapter. A true believer in multiple streams of income, Karen is also an award-winning real estate investor. She is the recipient of the 2016 US/International Investor of the Year award in Canada.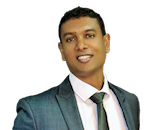 Shane Ram - Shane is the CEO of STEP HR Consulting, Founder of Scientific Happiness, Property Investor, Founder of Don't Settle for 7, Executive Coach, Author and a sought after Global Keynote Speaker. Shane works with CEOs, corporations, 6-7 Figure business owners and entrepreneurs to increase revenue, grow their businesses and live more fulfilling lives.
MORE EXPERT SPEAKERS TO BE ANNOUNCED
---

If you run your own business or you are a high level professional in any industry, we want to show you how YOU TOO can LIVE your life BIGGER & BETTER and earn what you are worth. IT'S ABOUT TIME!


Call now to speak to one of our team +44 7903 65 22 80 or +447413 005 813 / email: info@camilita.com.

From the 'Rock Star' International Speaker
Camilita P Nuttall CEO & President
Motivational Speaker I Author I Business Mentor I Property Investor
Website: www.camilitanuttall.com / www.eventofchampions.com