EVENT POSTPONED - Connecting your business with the Commonwealth
Description
EVENT POSTPONED
We have pro-actively consulted with the Head of Health and Safety at the SKA, and taking the latest World Health Organisation guidelines into consideration regarding coronavirus, the SKA has made a strong recommendation that we postpone the event. In conjunction with the SKA, we will continue to review the guidelines to determine when the event can be rescheduled.
We apologise for any inconvenience caused but we have applied all due consideration and paramount is the health and welfare of all those who registered.

All registered delegates will be emailed individually.
Cheshire Commonwealth Association
-------------------------------------------------------------------
The Cheshire Commonwealth Association is delighted to invite you to join us on World Commonwealth Day at the acclaimed Square Kilometre Array to discover your future global potential!
There has never been a better opportunity to start or expand trade in the Commonwealth nations which share a common language and values. Embrace the wealth of opportunity of doing business with the Commonwealth – listen to prestigious speakers, share experiences with successful exporters and be connected with business support organisations who will share their propositions to achieve more international business.
View further details here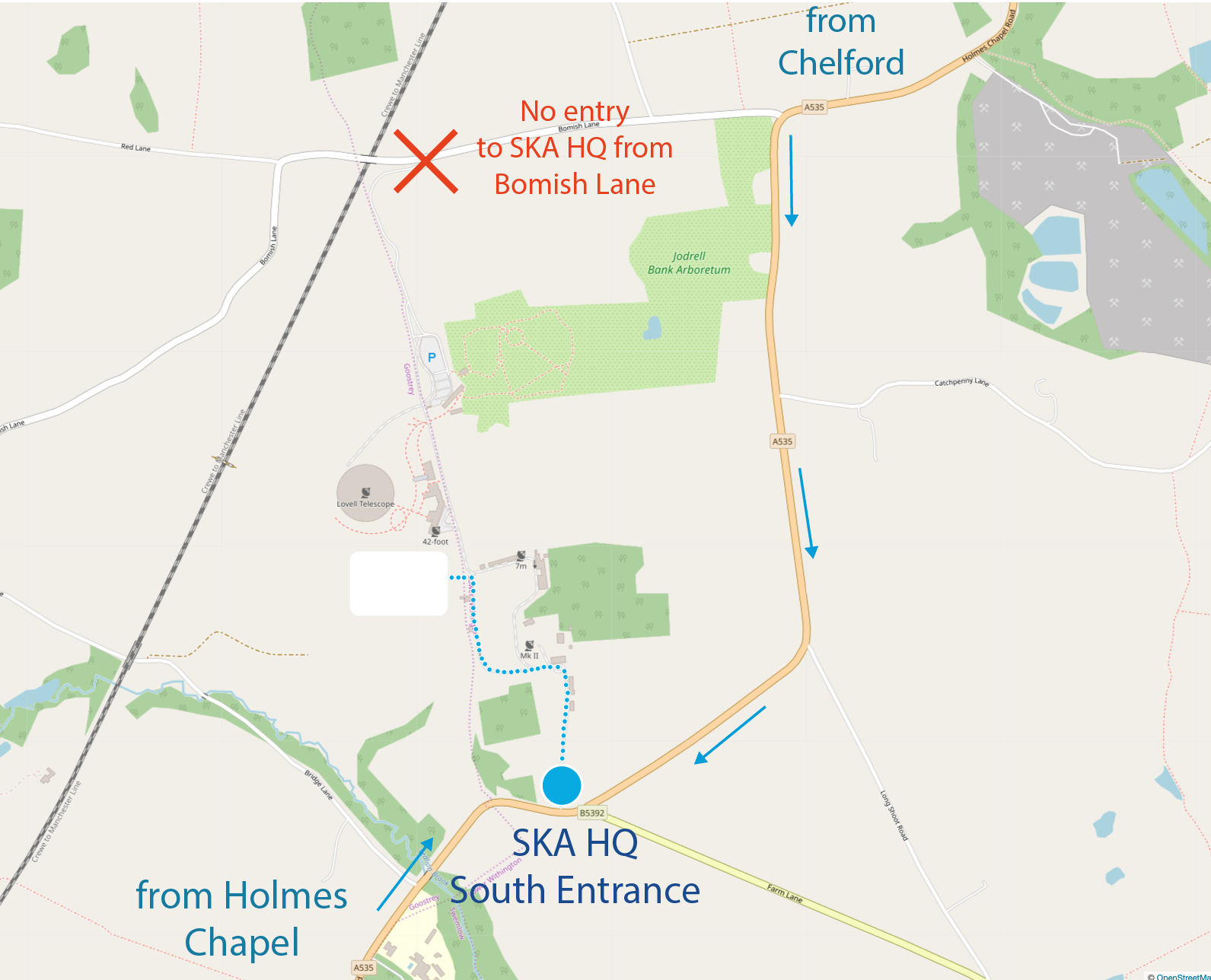 AGENDA
09.30am Registration – Commonwealth Connections & Experiences; Exhibits
10.00am Welcome - David Briggs, MBE, KStJ, Lord-Lieutenant of Cheshire and Patron, Cheshire Commonwealth Association
10.10am "Rebuilding our Commonwealth trading ties - old friends, new (and significant) opportunities" – Baroness Fairhead
10.35am "Tackling Climate Change: The role of industrial decarbonisation" - Professor Joe Howe, Executive Director and Professor of the Thornton Energy Institute at the University of Chester
11:00am "Building a network for Commonwealth business" - David Maisey, OBE, DL, Chief Executive of ICC Solutions and Chair, Cheshire Commonwealth Association
11.10am Coffee Break – Commonwealth Connections & Experiences; Exhibits
11.40am "A South African view from the SKA to Cheshire – links across Commonwealth countries, and trade and investment opportunities" - Marc Jürgens, Counsellor for Multilateral Affairs, South African High Commission
12:05pm "The Commonwealth - what does the future hold for Australia-UK relations on Science and Innovation" - Alex Cooke, Australian Scientific Attaché for the UK
12:30pm "Square Kilometre Array - the world's largest science project" - Professor Philip Diamond, SKA Director-General
12:55pm Closing remarks - David Briggs, MBE, KStJ, Lord-Lieutenant of Cheshire and Patron, Cheshire Commonwealth Association
1:00pm Lunch - Commonwealth Connections & Experiences; Exhibits