EVENT POSTPONED - TALK: Kathryn Howard, The Tainted Queen by Alison Weir
Bramall Hall presents a fascinating talk by top selling female historian Alison Weir about Katheryn Howard, the 5th Henry VIII's queens.
About this event
***Please note that due to the unfortunate circumstances concerning COVID-19, the decision has been taken to postpone this event until further notice. All ticketholders for 18th June will be refunded.
We will look to reschedule this event and announce this via our social media and on our website www.stockport.gov.uk/museums.
KATHERYN HOWARD: THE TAINTED QUEEN by Alison Weir
A naive girl, thrust forward by her ambitious family. A pretty girl, who has captured the heart of a king.
She sings, she dances, she delights in the pleasures of being queen. The King tells the world she is a rose without a thorn. He extols her beauty and her virtue. But Katheryn has a past of which Henry knows nothing. It comes back increasingly to haunt her, even as she courts danger yet again.
KATHERYN HOWARD – the fifth of Henry's queens.
Alison Weir relates one of the saddest chapters in English history.
Those who gather roses should beware the thorns.
About Alison Weir
Alison Weir is the top-selling female historian (and the fifth-bestselling historian overall) in the United Kingdom, and has sold over 2.7 million books worldwide.
She has published eighteen history books, including her most recent non-fiction book, Queens of the Conquest, the first in her England's Medieval Queens quartet. Alison has also published several historical novels, including Innocent Traitor and The Lady Elizabeth.
Katheryn Howard - The Tainted Queen will be the fifth in the Six Tudor Queens Series which was launched in 2016 to great acclaim. The first four books in the series – Katherine of Aragon: The True Queen, Anne Boleyn: A King's Obsession and Jane Seymour, The Haunted Queen, Anna of Kleve: The Secret Queen were all Sunday Times bestsellers.
Rich in detailed research, Alison's engaging prose has captured the interest and imagination of countless people, instilling a love of history that has influenced the career paths of historians, historical novelists and teachers, while also greatly increasing knowledge of medieval and Tudor English history among people throughout the world. She is a Fellow of the Royal Society of Arts and an honorary life patron of Historic Royal Palaces.
About the event
Doors open at 6.30pm
Talk starts at 7pm -7.45pm, followed by a Q&A and book signing event. Copies of Katheryn Howard the Tainted Queen will be available for sale.
Seating is unreserved
Tickets are non refundable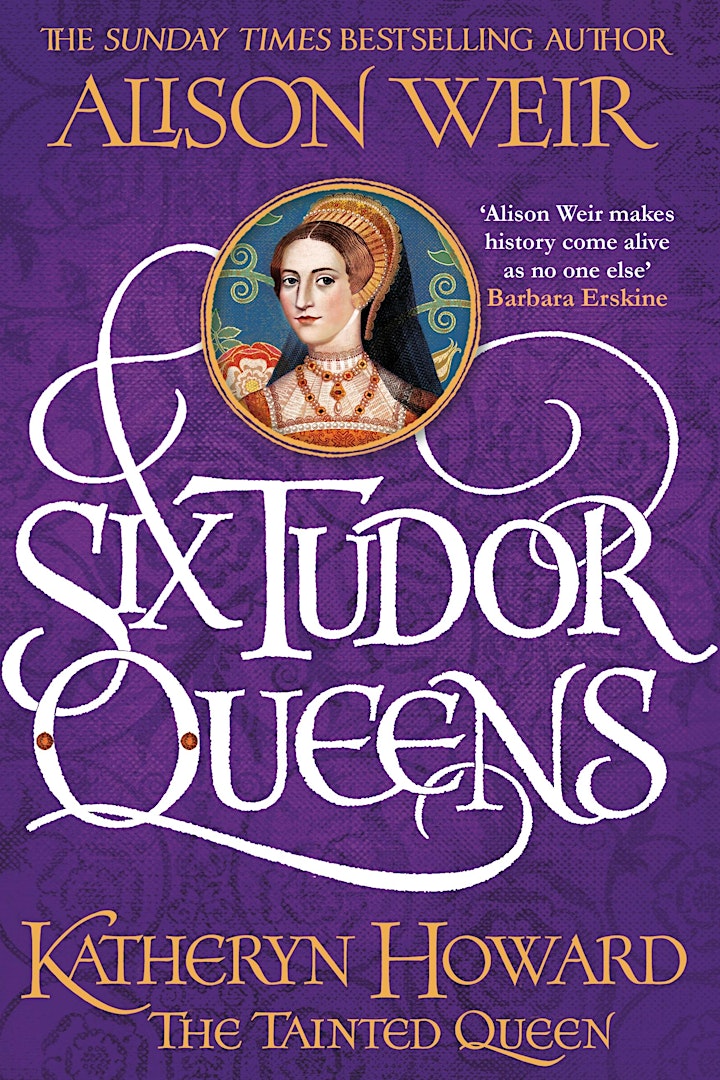 Organiser of EVENT POSTPONED - TALK: Kathryn Howard, The Tainted Queen by Alison Weir
Stockport Council's Museums Service look after a diverse portfolio of museums and historic houses including the Air Raid Shelters, Bramall Hall,  Hat Works, Chadkirk Chapel, Stockport Museum, Staircase House and Stockport War Memorial Art Gallery.  All offer great days out for all the family.