Multiple Dates
EVENT POSTPONED.#CompoundSolutions Green Revolution: save time, money, effo...
Description
You are warmly invite to join the A-Plant team and key customers at our specially-constructed, compound solutions showcase. Find out how the A-Plant family's unique product portfolio allows us to help you slash the amount of time it takes to set up your compound - creating better value, improving your margins and helping you get ahead of the competition.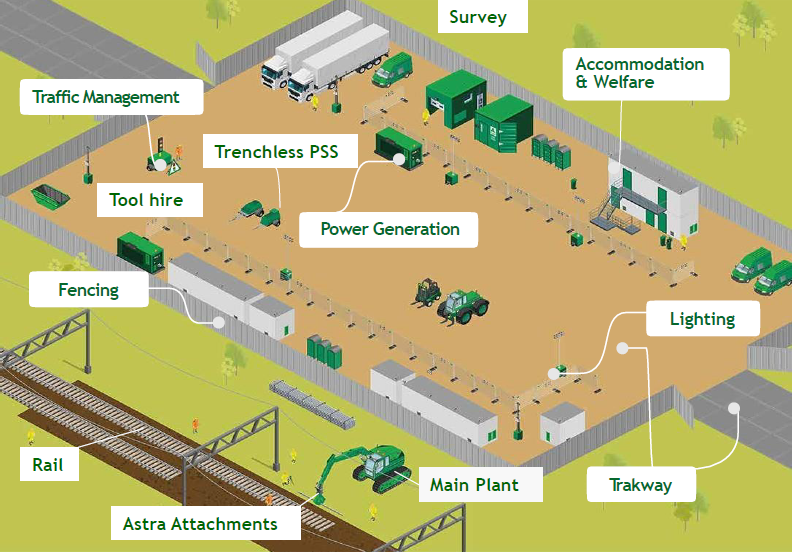 Our dedicated Compound Solutions team will help you understand how to:
Save huge amounts of cost, time and carbon savings on your projects .
See the most innovative eco-friendly equipment available for hire
Talk to our trakway, fencing, cabins and welfare, power generation and lighting specialists
Our eco-compound is located adjacent to our Live Trakway Service Centre at the Hangar, Ramsbury Rd, Membury Airfield, Hungerford, RG17 7TJ.
Choose from a morning session (10am-12 noon), or an afternoon session (1pm-3pm) on 26 and 27 November 2019. Lunch and refreshments will be provided for all guests between 12 and 1pm - please advise of any dietary requirements in advance.
For any enquiries please email alanclarke@aplant.com. Please feel free to invite relevant colleagues who may also be interested in attending.
#greenmachines #teamaplant #compoundsolutions