Description
How do you assess the risk associated with an event to ensure you are prepared for any incident or crisis, be it small or major?
Do you feel confident that you can adequately deal with an incident or crisis, and are aware of the legal obilgations as an event professional?
Guest Host Garry Peal, Events Commissioning Manager for Birmingham City Council, has worked in the leisure industry since 1976 and in a management position with Birmingham City Council since 1987. He was seconded to the Birmingham Task Force 2012 in 2006 to maximise the benefits to Birmingham of the London 2012 Olympic and Paralympic Games.
In his current role as Events Commissioning manager he overseer's BCC events programme and he supports the Assistant Director for Sport, Events and Parks in the delivery and management of major events within the City.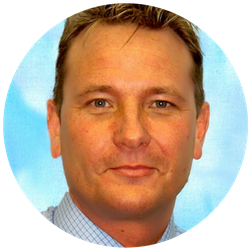 What's the format?
EWL adopted the campfire session in 2015, fusing the concept with lunches and coffee mornings to create a unique mastermind group experience led by industry guest hosts and thought leaders, centred on building great connections via the power of discussion and peer to peer knowledge sharing.
Why attend this event?
• You'll share thoughts and insight with your event industry peers
• You'll network in a relaxed setting enabling you to spend quality time making great connections
• You'll experience fantastic food and drink in a great venue.
• It's the easiest and best way to do business whilst spending time away from your desk!
Event Tickets
Non Members - £25.00 per person
EWL Members receive a 35% discount (simply enter your membership promotional code when booking)
Price includes arrival drinks, networking lunch with wine and coffee.
Places are limited to 20 maximum to encourage flowing conversation and so we can get to know each other better.
Book early to avoid disappointment!