Everdon Stubbs is beautiful at this time of year as the woods are flooded with bluebells. We have amazing views and a deer park!
About this event
These tickets are now available for members and non-members. If you are interested in joining the walking club, then click here to find out more.
Please arrive by 9.45am we will set off at 10am sharp.
MEETING PLACE: Meet at the Woodland Trust Car Park, which has no postcode. If you follow the signs for Everdon Stubbs then you will soon come across the small car park.
Note: we often meet in places where there is no postcode, so we encourage you to use What3Words app which will take you to the exact location.
WHAT3WORDS: https://what3words.com/messing.dunk.hopefully
Click the link above, then click "Navigate using Google Maps"
WALK LEADER(S): Julia Doherty & Rebecca Dearing
IS THIS WALK DOG FRIENDLY? Yes, this walk is dog friendly, although we do have a few stiles on this walk.
WHAT TO BRING WITH YOU
* Good trainers or walking shoes (and other clothes of course!).
* A drink.
* Hand sanitizer
RULES FOR THE WALK WITH REGARDS TO GOVERNMENT GUIDELINES:-
We will try to adhere to a 2m rule where possible, however, a 1m social distancing will be required during the walk at all times.
At the beginning of the walk, we will insist that everyone uses hand sanitizer as we will be touching stiles and gates etc during the walk. (Please bring your own, but your walk leader will also have a supply).
Your walk leader is not allowed to carry personal possessions for you. Please bring a bag with drink/pockets to carry keys/hats/gloves etc (think about supporting the AG brand by purchasing an AG rucksack!).
Until restrictions are lifted we are not allowed to assist each other over stiles, ditches etc unless we are from the same household, or in a social bubble. With this in mind, you will need to be fit enough to cope with stiles etc independently.
If you wish to bring and PPE, masks etc, please do. All walk leaders will also carry sanitizer, protective gloves and the first aid kit.
If you are contacted through "Test and Trace" and have walked with an AG group within the previous 48 hours, you must notify me and I will pass on to those that have walked.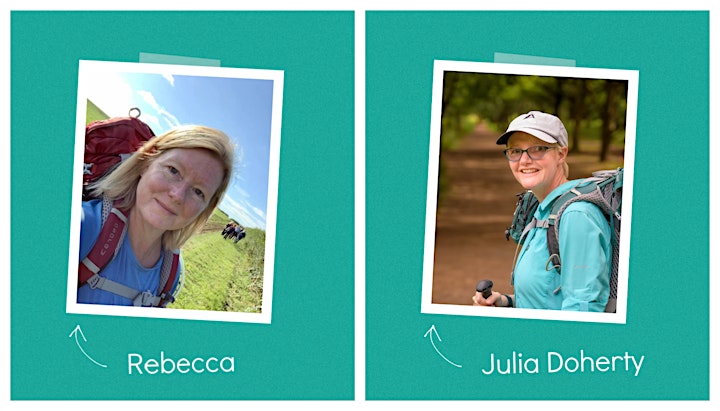 Organiser of EVERDON BLUEBELL WALK | 4 MILES | MODERATE| NORTHANTS
Adventure Geek is a Northants based walking club, that walks a minimum of three times a week.   In addition to the weekly walks, we also produce self guided walks, weekend adventures and longer hikes such as the Camino in Spain, and other long trail walks in the UK. 
Click the website below for more information.