Through the eyes of Prof Ola Uduku
About this event
As part of our Festival exhibition for Inspace- Every-Body: City, Technology and the Body, we have invited 3 prominent scholars to respond to the works of pioneering design studio Universal Everything. The first response is from Ola Uduku. Ola is Professor of Architecture at the Manchester School of Architecture where her research explores the history of educational architecture in Africa, and the contemporary issues related to social infrastructure provision for minority communities in cities in the 'West' and 'South'. Ola will be reflecting on Universal Everything's iconic Walking City.
Walking City (2014) recovers the futuristic visions of the 1960's architecture practice Archigram. As Walking City moves along, her body adapts and morphs through a series of 50 different environments, offering a representation of place as citizen. For this academic response we invited Ola Uduku to explore how these ideals of modernism have been translated in different cultures. Ola Uduku takes us on a journey from traditional African architecture through to High Modernism. Reflecting on how indigenous architects dealt with Western ideas and transformed them into a new hybrid style for Africa, adapting to the tropical environment, much like the constant evolution of Walking City.
Running Order:
4pm Introduction from Prof Chris Speed
4.05pm Talk from Prof Ola Uduku
4.45pm Q&A session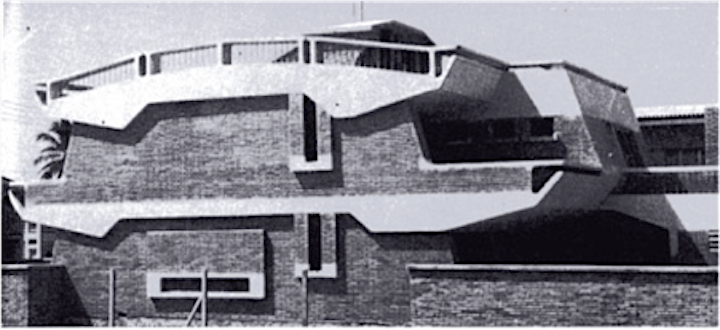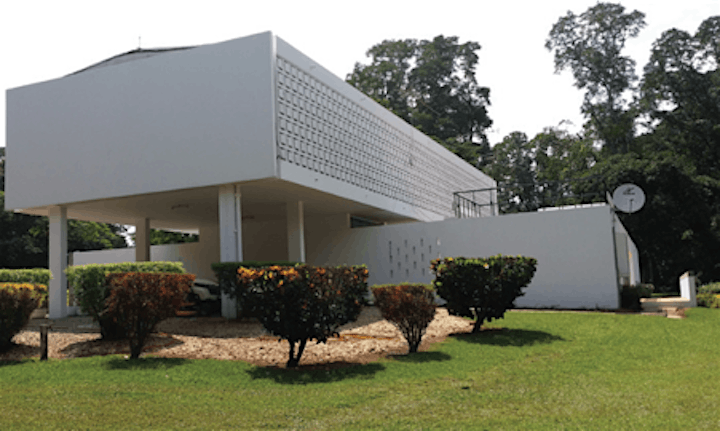 More about the exhibition:
Every-Body introduces the work of the pioneering design studio, Universal Everything and presents a digital triptych consisting of three of their most provocative works. From Walking City that has become a graphic icon for the human as city, through Smart Matter that represented technology hype as a dance partner, to the more recent work Future You, that invited the viewer to become part of the machine, opening up a future of possibilities.
Universal Everything's work has sustained a dialogue between three themes that bridge the 20th and 21st centuries: city, body and technology. The Every-Body show takes the opportunity to untangle these themes through curation and discussion with eminent scholars from the fields of dance, architecture and data-ethics. Alongside Universal Everything's work will be provocations from Ola Uduku (Professor of Architecture at the Manchester School of Architecture); Kate Sicchio (choreographer, media artist and performer) and Lillian Edwards (Professor of Law, Innovation & Society at Newcastle University).
We will also have talks over the next 3 weeks from the academics, look out for tickets being released soon but dates for your diary:
13 August 4pm- Professor Ola Uduku
20 August 4pm- Assistant Professor Kate Sicchio
27 August 4pm- Professor Lillian Edwards

Organiser of Every-Body: The City