Description
*Open to SMEs Only*
Do you think about your intellectual property (IP)? Do you understand whether you should protect your IP?
Having the right type of IP protection helps you to stop people stealing or copying the names of your products or brands, your inventions, the design or look of your products and the things you write, make or produce.
A company's IP is often their most important asset. If used well, IP can offer a solid platform for any business to grow. So how you plan, manage and protect your ideas should be a crucial feature in your business planning and yet IP is often not considered and under-protected!
This workshop aims to give participants a good overview of IP (patents, trade marks, designs and copyright) and how to apply this information to their business. The audience is broken up into small teams and presented with a series of scenarios in which IP is crucial to a business. Once the teams have discussed the scenarios, the Intellectual Property speaker will take them through the answers to the problem.
So if you're wondering what IP is, what you own and how you could protect it come along to our workshop.
One-to-one session with a IP Advisor
The Intellectual Property Office (IPO) are offering one hour of personalised information for businesses that need help understanding their IP and identifying the type of IP that businesses could consider. IPO Advisers are also able to talk through the different search systems and the support tools available.
Please note, we are unable to offer legal advice.
Times available: 1pm, 2pm, 3pm & 4pm.
To book please email the marchesgrowthhub@shropshire.gov.uk, with subject heading 'IPO one-to-one'. Please provide your name, address and telephone number in the email.
Spaces are limited and will be offered on a first come first serve basis.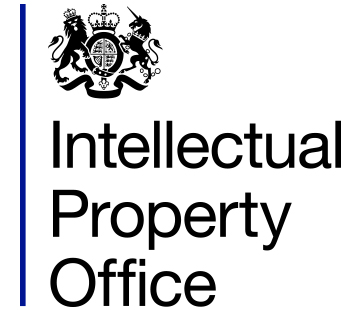 Intellectual Propery Office is an operating name of the Patent Office.
Please Note
Details that you provide us with on booking will only be used in connection with this event offered by Marches Growth Hub (the data controller) and its partners, which include the Department for Business Innovation and Skills (BIS). If the business has any question in relation to how the information the business provides, and in particular any personal data, will be processed and disclosed, please email the Marches Growth Hub – Shropshire on marchesgrowthhub@shropshire.gov.uk
Organiser of Every Business owns intellectual property – What do you own?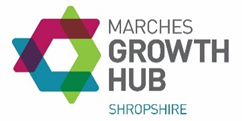 The Marches Growth Hub Shropshire is one of three physical hubs making up the Marches Growth Hub offer to businesses. The other hubs are located in Herefordshire and Telford and Wrekin.
The Marches Growth Hub - Shropshire provides information, advice and training open to all Shropshire businesses regardless of size or sector, and is available to new and existing businesses.