Everybody Loses: The Death Diary of Karl Patterson Schmidt (Special Viewing...
Description
Extinction time! A one-man performance of a death by snakebite.
In this one man show Doppelgangster's Dr Tom Payne informs his audience that phone signals have been blocked, the doors locked, he's shooting up venom, and nobody is leaving until he knows what it is to die.
Drawing on the true, self-documented death of world famous herpetologist Dr Karl Patterson Schmidt, historical accounts of the religious ritual of Snake Handling

, Doppelgangster's own personally documented accounts of self-poisoning, reptilian myths of genesis and the coming apocalypse, "Everybody Loses" interrogates societal obsessions with eternal youth, eternal life, and the destruction of our planet.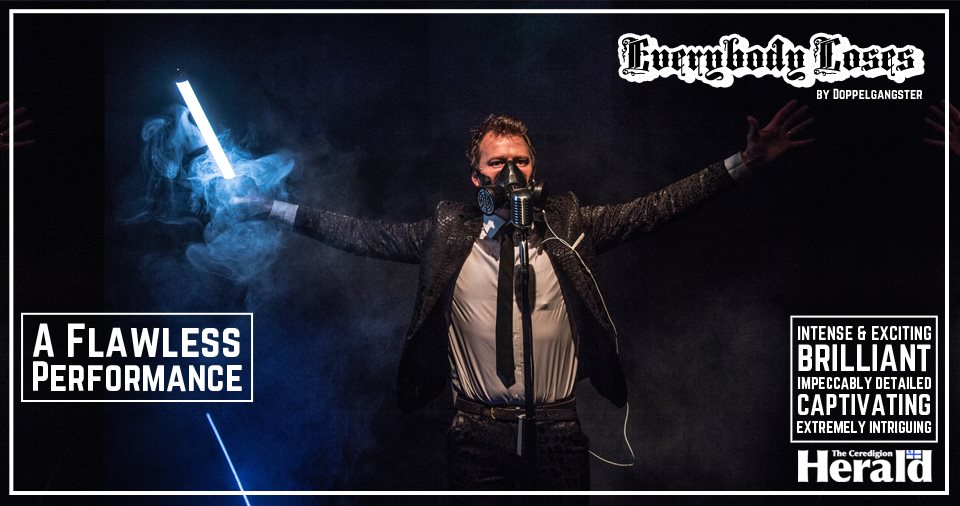 Presentation and performance styles evoke and appropriate 1950s scientific lectures, death diaries, suicide notes, Southern-style snake handling, and the warnings of that one scientist at the start of every disaster film ever. "Everybody Loses" is both a glorious spectacle and a grave work; obliquely engaging with themes of climate change and the 6th great extinction; asking, with the unprecedented scientific documentation of the changing planet, and our failure to respond to the symptoms, is it too late to stop the poison?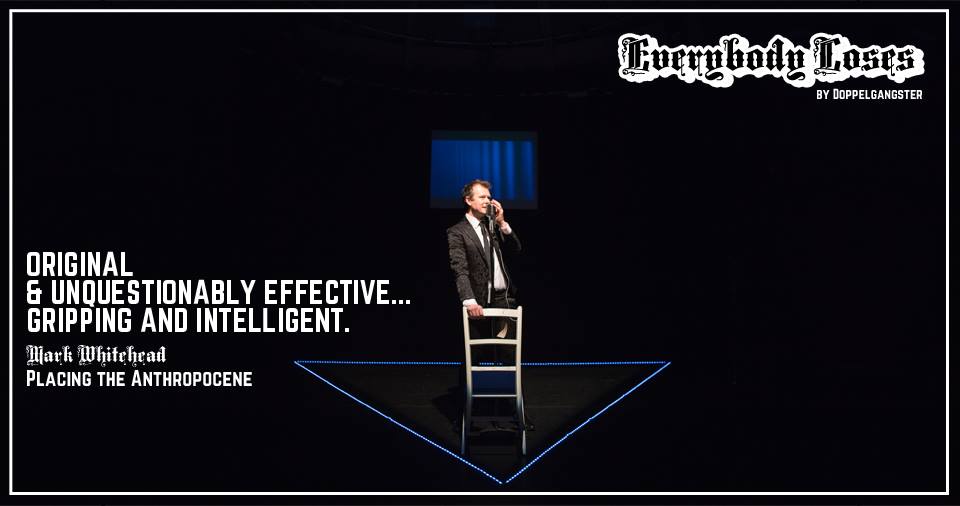 ---
READ MORE:
TOUR DATES
2 Feb '18 - La Générale Nord-Est, Paris
28 Feb-1 Mar '18 - Waterloo Vaults, London
4 Apr '18 - Tom Thumb Theatre, Margate


PROGRAMMERS
Contact Dr Tom Payne tom@doppelgangster.com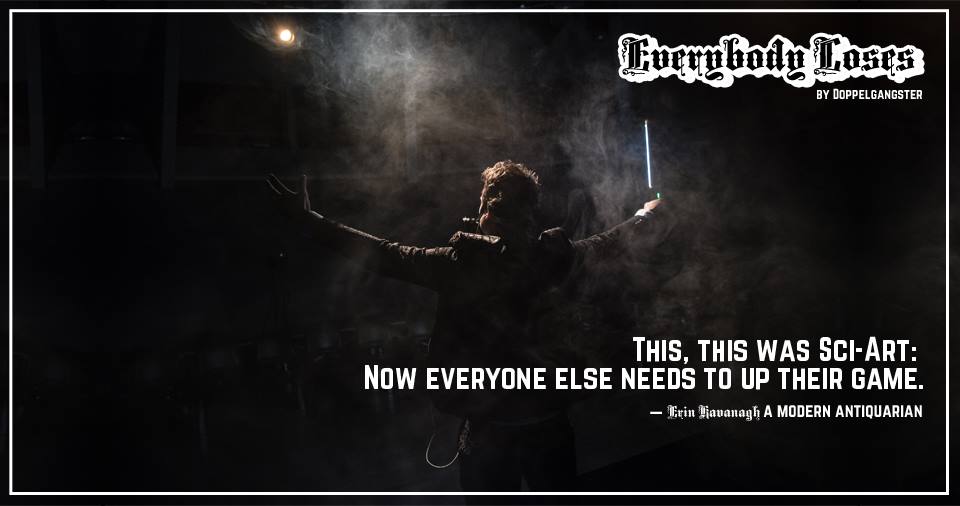 ----

CREDITS
Performance DR TOM PAYNE
Writing TOBIAS MANDERSON GALVIN & DR TOM PAYNE
Music MARIA MOLES and ADAM HALLIWELL
Videography DR SAM CHRISTIE
Scenographic Design DR TOM PAYNE & TOBIAS MANDERSON-GALVIN
Promotional Photography WILSON LIEW
Performance Photography KEITH MORRIS ​
A DOPPELGANGSTER production. Developed with support from SHEFFIELD HALLAM UNIVERSITY, ABERYSTWYTH ARTS CENTRE and MKA THEATRE OF NEW WRITING. Thanks to Mark Whitehead ABERYSTWYTH UNIVERSITY and Alan Resetar CHICAGO FIELD MUSEUM.
---
PERFORMANCE LAB (Opening Programme)
Performance Lab is one of two new studio theatres at Sheffield Hallam University. This event is part of a short programme of workshops, talks and performances to mark the opening of this new space.
http://www.shuperformance.co.uk