A Jack the Ripper walking tour like no other!
About this event
Introducing Lenard Pink and his Merry Band of Troubadours - A walking tour - street theatre - chat show all rolled into one
Everybody talks about Jack the Ripper and so do we, but the East End of London has so much more historical content.
We will show you how its become the economic power house and third city of London, from its imigration and migration, to its exotic foods to the ever changing landscape.
This expert team with navigate you through the vibrant streets detailing the brutal murders at the hands of Jack, analyse the evidence and potential suspects. Do you think you will be able to solve this 133 year old mystery?
You will hear how the East End has changed since this serial killer shook the very heart of this community.
Lenard Pink hosts, along with his experts.
Feel free to interact!
Social distancing maintained
Whisper boxes provided
Numbers limited to adhere to governement guidelines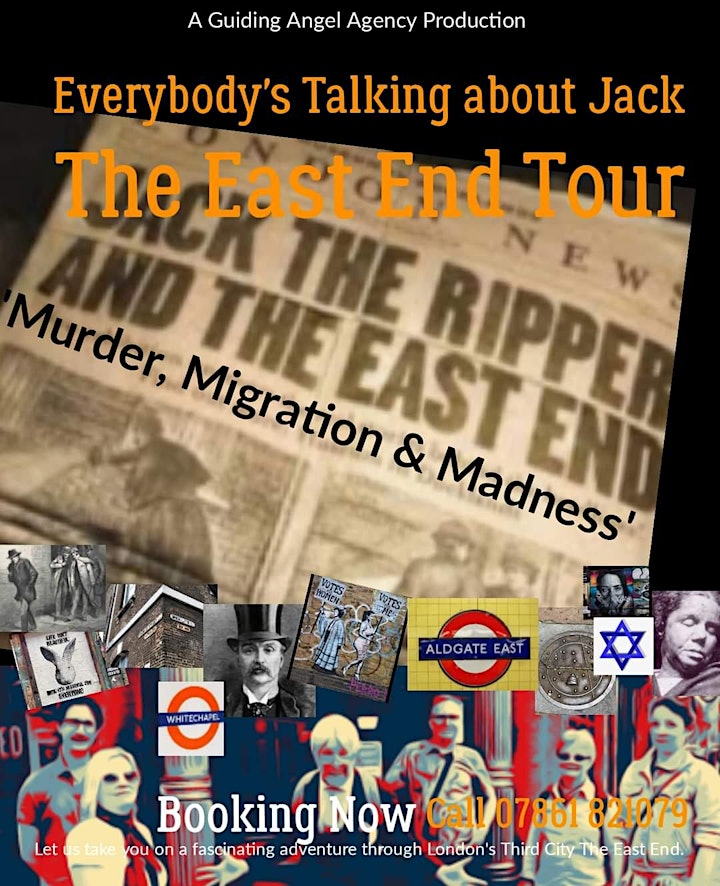 Organizer of Everybody's Talking About Jack - Call 07861821079 Before Booking