Everyday Compassion: Supportive responses to dying and bereavement by schools, neighbourhoods and workplaces

Wednesday, 25 April 2018 from 09:00 to 17:00 (BST)
Event Details
A conference exploring how to encourage open and supportive attitudes and behaviours relating to death, dying and bereavement in Scotland.
This major national conference will showcase and explore current thinking and practice relating to public health palliative care in Scotland. Bringing together experts from across Scotland, the UK and further afield, it will be a chance to explore this diverse field from various angles.
The conference will be of interest to anyone who wants to create more supportive environments relating to death, dying and bereavement, including those working in schools, community development, palliative care, NHS, hospices, social care, human resources/employers, public health, care homes, care at home, policy-making and academia.
Plenary sessions
Creating Compassionate Cities: sharing learning from around the world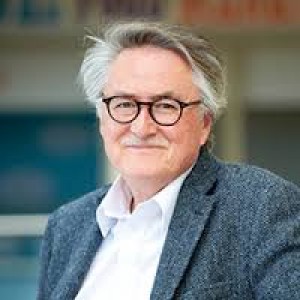 Allan Kellehear, 50th Anniversary Professor (End-of-Life Care), University of Bradford
Allan Kellehear, PhD., FAcSS is a 50th Anniversary Professor (End-of-Life Care) at the University of Bradford, UK. He is a medical and public health sociologist. Founder of the world's first academic public health palliative care unit in Australia in the 1990s, he also wrote some of the first academic literature expounding the public health approach to palliative care, and co-founded (with Sallnow and Kumar) the Public Health Palliative Care Conference Series. He is a Fellow of the Academy of Social Sciences, and President of Public Health Palliative Care International (PHPCI).
Death Literacy in Australia: The GroundSwell Project
Kerrie Noonan, Co-founder and Director, The GroundSwell Project, Australia
The GroundSwell Project is an Australian not for profit that exists to create a more death literate society, one where people and communities have the practical know-how needed to plan well and respond to dying death and grief. This means transforming end of life conversations into deep community engagement and social action. Their vision is a world where everyone knows what to do when someone is dying or grieving. Since 2010 they've run over 60 projects across Australia. Over the next 2-3 years they hope to support the growth of compassionate communities work and public health palliative care in Australia. Kerrie will provide an overview of their work including Dying to Know Day and the development of the Death Literacy Index with the caring at end of life research team at Western Sydney University.
Growing compassionate communities in the East End of London
Libby Sallnow, Palliative Medicine Doctor, St Joseph's Hospice
Libby Sallnow is a palliative medicine doctor working in London and a doctoral student at the University of Edinburgh. She has a longstanding interest in new public health approaches to end of life care, with a detailed working knowledge of such projects in London and Kerala. She has published articles and book chapters in this field and co-edited the book "International perspectives on public health and palliative care" in 2011. She is currently is finishing her PhD which examines the impact of a new compassionate communities initiative in East London. She has supported the development of the international movement in new public health approaches, is research lead for PHPCI (Public Health Palliative Care International) and vice chair of PHPC UK.
Death, dying and bereavement: a practical approach to education and support in schools
Helen Quinn, Teacher, St Francis Xavier's Primary School, Falkirk and Sally Paul, Lecturer in Social Work, Strathclyde University
Helen Quinn is a teacher at St Francis Xavier's Primary School in Falkirk. She began teaching in 1992 and since then has worked with all ages of children throughout Nursery and Primary School. She became interested in working with Strathcarron Hospice after being involved in research about children's experiences of death and bereavement and how these subjects were dealt with in schools. This process made her aware of the need to address the subject of end of life with children in a safe and supportive environment in order to develop their resilience in coping with change and loss. She led a task group responsible for integrating the Resilience Programme into normal school life and has been instrumental in both designing and developing this work, which has now been embedded in the curriculum for five years.
Sally Paul is a lecturer in social work at the University of Strathclyde. She was previously a social worker in voluntary and statutory settings, most latterly in palliative care. In this role she completed a PhD at the University of Edinburgh that developed health promoting palliative care activities with schools. These experiences underpin her current teaching and research. She is on the board of the PHPCUK and a stakeholder group member for the Good Life, Good Death, Good Grief alliance in Scotland.
Life, death and grief in socioeconomically disadvantaged communities
Euan Paterson, GP Facilitator, Glasgow
Euan was an inner-city GP in Govan, Glasgow from 1985 to 2016 and has been a GP Palliative Care Facilitator for 19 years. He was a council member of the Scottish Partnership for Palliative Care from 2010-16 and of RCGP (Scotland) from 2014-17. Euan has always been a committed generalist, with additional areas of interest being palliative care (which he sees as basically good generalist care for those who are dying), drug dependency, inequalities and medical education. Educationally, he is most interested in professional attitudes, communication, compassion and 'the essence' of general practice. He firmly believes that to see a meaningful improvement in overall health outcomes there must be a narrowing of the inequity gap in our society.
A practical response to some of the challenges: the To Absent Friends festival in Scotland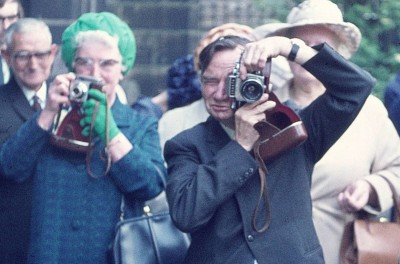 To Absent Friends is a Scotland-wide festival of storytelling and remembrance which takes place annually from 1-7 November. It was born from a desire to reduce the social isolation of people who have been bereaved, and initiated by the Scottish Partnership for Palliative Care in 2014. Now approaching its fifth year, the festival gives people across Scotland an opportunity to remember, to tell stories, to celebrate and to reminisce about people who are important to them who have died. Bringing together some of the day's key themes, this presentation will explore the festival as one potential practical way of encouraging more open and supportive attitudes and behaviours relating to death and bereavement.
Report launch
The conference will launch a new report by Good Life, Good Death, Good Grief and the Scottish Partnership for Palliative Care, looking at practical next steps for Public Health Palliative Care in Scotland, including chapters exploring: Compassionate Workplaces; Death Literacy; Funeral Poverty; Scaling up Good Life, Good Death, Good Grief work; Death education and bereavement support in schools; Compassionate Communities; Wills, Power of Attorney, Advance Directives; Media Awareness Campaigns; Supporting socio-economically disadvantaged communities.
Open mic quick fire
An opportunity for conference delegates to share their work with a national audience. If you'd like to apply for one of these 5-minute slots, please email Rebecca, with your name, role, organisation and 3-5 bullet points summarising the proposed content of your presentation. Unfortunately spaces are limited, so we may not be able to accommodate everyone. However, there will also be opportunities to display posters of relevant work (details to follow).
Breakout sessions
Delegates will have the opportunity to choose to attend one of the following sessions:
Community development and creating compassionate communities
Alison Bunce, Compassionate Inverclyde Programme Lead
Julie Crawford, Community Development Worker, Muirhouse Link-Up
Alison Bunce started work in Ardgowan hospice when it originally opened in December 1989 as a staff nurse on night duty. Since that time Alison has worked in all aspects of Palliative Care including IPU, Day Hospice, Community and Acute services. Alison has been seconded for a period of 3 years to lead Compassionate Inverclyde which is a public health approach to palliative care. This is a local initiative which is part of a global social
movement of change. Julie Crawford is currently a Community Development Worker at Muirhouse Link-up and has worked in this role for almost 6 years. She has a wide range of experience within the third sector including within Housing, Employability and Personal Development. She is passionate about the area she works in and the amazing people she is fortunate to work alongside. She has been involved with Muirhouse Youth Development Group in one form or another for around 25 years.
My Power of Attorney Campaign
Brendan Smith, Creative Director, Enterprise Screen
Brendan Smith is an experienced director of campaigns and commercials for both digital and broadcast marketing. As a founding member of Enterprise Screen, Brendan has over 15 years experience working in the video production industry. In his current role, he has managed both the delivery of Creative content and the analysis and reporting for the national Power of Attorney campaign, delivering high impact results for the NHS and local authority partners.
Creating Compassionate Workplaces
Speakers to be confirmed
A compassionate workplace is one where employees feel supported through the ups and downs of life by colleagues, managers and institutional procedures. This breakout session will focus on one particular element of a compassionate workplace: the role of employers, managers, colleagues, policies and structures in supporting employees through bereavement.
Networking and sharing
There will be an opportunity for those working in the field to network and share their work with a national audience.
To apply for a 5 minute presentation slot during the Open-mic quick-fire session, please email Rebecca, with your name, role, organisation and 3-5 bullet points summarising the proposed content of your presentation.
There will be opportunities to display a poster at the conference - details to follow.
Save This Event
When & Where

Renfield St Stephens Centre
260 Bath Street
G2 4JP Glasgow
United Kingdom


Wednesday, 25 April 2018 from 09:00 to 17:00 (BST)
Add to my calendar
Organiser
Good Life, Good Death, Good Grief
Good Life, Good Death, Good Grief is an Alliance of organisations and individuals working together to raise public awareness of ways of dealing with death, dying and bereavement and promote community involvement in death, dying and bereavement. Good Life, Good Death, Good Grief is an initiative of the Scottish Partnership for Palliative Care, Scottish Charity Number 17979

Everyday Compassion: Supportive responses to dying and bereavement by schools, neighbourhoods and workplaces