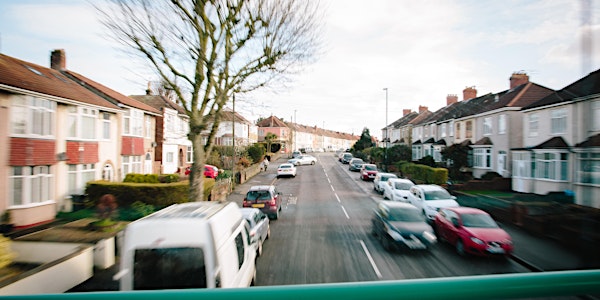 Everyday Integration: Building Inclusive Places from the Bottom up
Everyday Integration: Building Inclusive Places from the Bottom up on Monday 18th July at 12.30-2.00pm.
About this event
The Everyday Integration Project would like to formally invite you to attend the online seminar Everyday Integration: Building Inclusive Places from the Bottom up on Monday 18th July at 12.30-2.00pm.
We are in the process of re-imagining our towns and cities, driven to do so by a combination of technological change, the pandemic, climate emergency, and the need to tackle entrenched inequalities. In this, there is a growing recognition of the importance of everyday actions and interactions – on the environment, on the well-being of ourselves and others. This is just as true when it comes to our desire to nurture more inclusive, integrated communities.
This important event will launch our Everyday Integration Toolkit, an innovative new approach to integration which is inclusive, local and bottom-up. In the seminar, we present an overview of the Everyday Integration Toolkit developed in Bristol and how it can help towns and cities across the UK work towards these integration goals. The event will start with a keynote speech from the Mayor of Bristol, Marvin Rees, followed by a presentation of the Toolkit by Professor Jon Fox of the University of Bristol. Moderated by Sunder Katwala of British Future, our panel of speakers will then discuss the contribution that the Toolkit and the Everyday Integration approach can make to thinking about integration, followed by an audience Q&A.
We will discuss the contribution that the Toolkit and its bottom-up approach to integration can make to building truly inclusive places.
This event will be of value to all those with an interest in integration and wider conversations about social connection, including practitioners in local government and the third sector, policymakers, academics and researchers.
About The Everyday Integration Toolkit
The toolkit has been developed by The Everyday Integration project, a 30-month Research Council funded collaboration between the University of Bristol, Bristol City Council, and a range of different community partners in Bristol. The project has sought to consider integration in Bristol from the bottom up, how it takes place in the routine practices and exchanges of our everyday lives, and what enables or constrains such integration.
We believe this work has provided an exciting new blueprint for thinking about integration in other places in the UK, and to do so in a way that can add a new dimension to existing work on cohesion and integration. The Everyday Integration Toolkit captures the essence of this approach and suggests how other places might be able to draw on the Everyday Integration approach to support flourishing, integrated towns and cities.