Evidence-based Practice: Effective Youth Alcohol and Drug Education

Tuesday, 14 March 2017 from 14:00 to 17:00 (GMT)
Event Details
Who should attend this seminar?
Any practitioner and commissioner working in drug and alcohol education and early intervention. The seminar will be especially useful for:
public health leaders who will hold responsibility for commissioning services

Clinical Commissioning Groups (CCGs)

wider local authority commissioners

and voluntary and independent sector organisations
Seminar Background
Choosing the right prevention and early intervention programme is important when it comes to young people and children and evidence helps to establish what types of programmes are most effective and which will have a positive impact on the lives of beneficiaries. In order to decide which option is best it is necessary to have access to adequate information, particularly about how the programme performs. This needs to be data that is reliable and trustworthy.
Evidence is important because it helps assess the impact and effectiveness of our work and through it we can learn and improve practice, increasing the value of our work for funders, commissioners, researchers and, most importantly, for the young people and the families we support.
Evidence-based practice integrates professional research and experience to achieve the best outcome for individuals and keeps practitoners updated about important advances in the field of substance misuse by selecting from the research available which results are most likely to be both true and useful.
Learning Outcomes
This workshop is designed to enable you to gain knowledge and skills to confidently and competently evaluate the evidence for substance use prevention and early intervention. Following the seminar you will be equipped with the skills to make informed decisions about the best programmes to use based on knowledge that is backed by research. Instead of recommending treatments based on personal preferences participants will know how to rely on quality research to decide what works and what does not work. Participants will understand what to expect of a prevention programme in terms of effectiveness, outcomes and value for money.
At the end of the day participants will know how to access and use the ADEPIS CAYT database, a tool to help providers make informed decisions about effective programmes and which practices are most appropriate in which circumstances and for which individuals. 
 Guest Speaker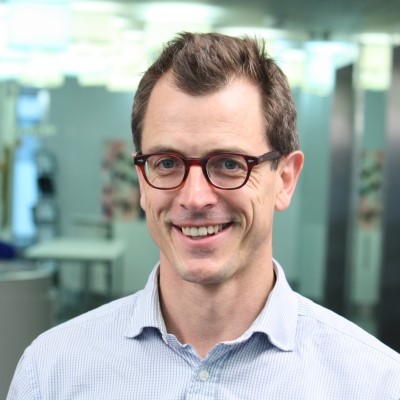 Jonathan Breckon – Director, Alliance for Useful Evidence (Policy and Research Team)
Jonathan Breckon is the Director of the Alliance for Useful Evidence, a network of over 3000 individuals and organisations in the UK and across the world, which supports the use of high quality evidence to inform decisions on strategy, policy and practice. 
He has over 15 years' experience in policy, research and public affairs. His expertise lies particularly in brokering relationships between decision-makers and researchers from across disciplines - social sciences, engineering, science and the humanities.  He was previously Director of Policy and Public Affairs at the Arts and Humanities Research Council (AHRC).  He has also worked at the Royal Geographical Society, the British Academy, Universities UK and as a consultant working on a government-funded project developing quantitative skills in the social sciences.  He is on the board of the Society for Evidence-Based Policing.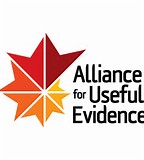 About the Alliance for Useful Evidence
The Alliance for Useful Evidence champions the use of evidence in social policy and practice. The Alliance is a UK-wide network that promotes the use of high quality evidence to inform decisions on strategy, policy and practice. They do this through advocacy, publishing research, sharing ideas and advice, and holding events and training.


Do you have questions about Evidence-based Practice: Effective Youth Alcohol and Drug Education ?
Contact Mentor-ADEPIS
When & Where

City Centre Conference Room
City of London Guildhall
EC2V 7HH
United Kingdom


Tuesday, 14 March 2017 from 14:00 to 17:00 (GMT)
Add to my calendar
Organiser
The Alcohol and Drug Education and Prevention Information Service (ADEPIS) was established in 2013 by the prevention charity Mentor UK to share information and resources with schools and practitioners working in drug and alcohol prevention.
ADEPIS is publicly acknowledged as the leading source of evidence-based information and tools for alcohol and drug education and prevention for schools. In 2015 the ADEPIS project was expanded to include the Centre for Analysis of Youth Transitions (CAYT), providing expert advice and a database of case studies for evidence-based prevention programmes.
The resources we have produced draw on more than 20 years of work in the prevention field, including eight years of work with the Drug Education Forum, which supported local authorities and schools to implement best practice in drug education.
In 2017, ADEPIS was recognised by UNESCO, UNODC and WHO as a "prime example" of best practice in alcohol and drug education.
ADEPIS is funded by Public Health England and the Home Office.