EVO Business Networking Online: Sigma Group (Glos. Area) - Mastermind Week
About this Event
This session is a Mastermind Week with a special guest speaker: Mark Colbourne MBE - Paralympic Champion & International Speaker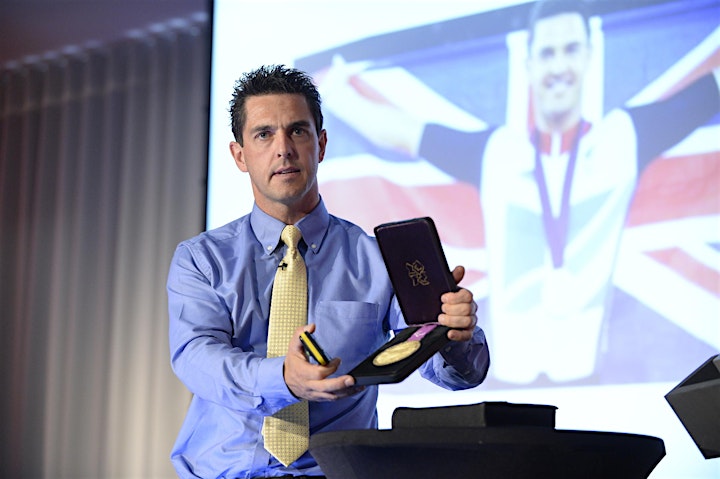 This event is FREE to attend if you've NOT attended an EVO SIGMA Group meeting in the last 2 months. All you need to do is to simply click 'Tickets' here, then go to the blue 'Enter promo code here' and use ONLINE-ROCKS (be sure to click 'Apply').
Our Speaker
As a former World and Paralympic Cycling Champion (e.g Gold at the London 2012 Paralympics ) the extensive experience Mark has gained to win at the very highest level in sport has now allowed him to extend to help business owners and leaders like you to achieve your goals in life.
Premium Business Networking: Online
Over 4 years old, EVO is a membership-based, truly business-driven business network, for an evolving business landscape. Visiting Guests are always welcome.
This is a Visiting Guest ticket for a place for the Sigma Group Meeting Online. Once you have booked your place, we will send you a short email on how to join the meeting at 8am. This group was the fourth EVO group and is led by Paris Troy.
Our Mission
We think the members know best, so our mission was to create a networking group that enables them to achieve their objectives. To actively create great business opportunities for Members to broaden their circle of contacts, to meet potential clients, to develop the trust within a network of dynamic introducers and referrers.
Why
- a strong, friendly support structure √
- a real, lasting connection with other business people √
- 1 to 1 meetings in each meeting √
- new business introductions √
- expert speakers √
- £millions referred to Members √
Schedule For Mastermind Week
0800 – Online meeting starts
0805 – Individual Introductions from attendees
8.35 – Guest Speaker in Fireside Chat with EVO Founder Jamie Breese + audience Q & A
9.00 - Masterminds: 5 attendees per room to workshop a business issue (15 mins)
09:15 – a 1-1 Meeting (10 mins)
0925 – Group Leaders close meeting
0930 – Group Leader, any Members and interested Guests are invited to stay 'on' to ask questions