A 3rd Premium Business Networking Online Group Comes to Wales
About this event
Premium Business Networking: Online and In-Person
What is EVO? See the 6th Anniversary Booklet with photos and testimonials here.
Ymlaen Group meets fortnightly online and has reintroduced in-person breakfast meetings every other month too. This ticket is for one of the online meetings.
Over 6 years old, EVO is a membership-based, truly business-driven business network, for an evolving business landscape. Visiting Guests are always welcome.
This is a Visiting Guest ticket for a place at the EVO WALES Ymlaen Group. Once you have booked your place, we will send you a short email on how to join the meeting on the Friday including speaker info, schedule and log-ins.
The group is led by Chris Symons of Blackstar Solutions.
Aimed at decision-makers, we are now building a 3rd community for Welsh to Welsh business , business people outside of Wales who want to connect with us and, also, a link to our Members in 12 EVO groups in the South West of England.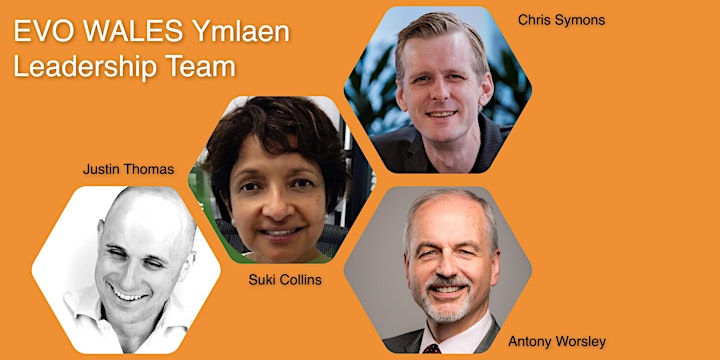 Our Mission
We think the members know best, so our mission was to create a networking group that enables them to achieve their objectives. To actively create great business opportunities for Members to broaden their circle of contacts, to meet potential clients, to develop the trust within a network of dynamic introducers and referrers.
Why EVO WALES?
- a strong, friendly support structure √
- a real, lasting connection with other business people √
- 1 to 1 meetings in each meeting √
- new business introductions √
- expert speakers √
- we'll add quarterly face-to-face meetings from early 2022√
How Much
EVO Wales is free to attend as a guest for your first visit. This guest place is free and open to other E`VO Members too.
Guests may be invited to apply to join the Group/s at the conclusion and dates, format and pricing info will be discussed on the day too.