Evolution Retail Launch Day - showcasing cost effective, loss reduction equ...
Description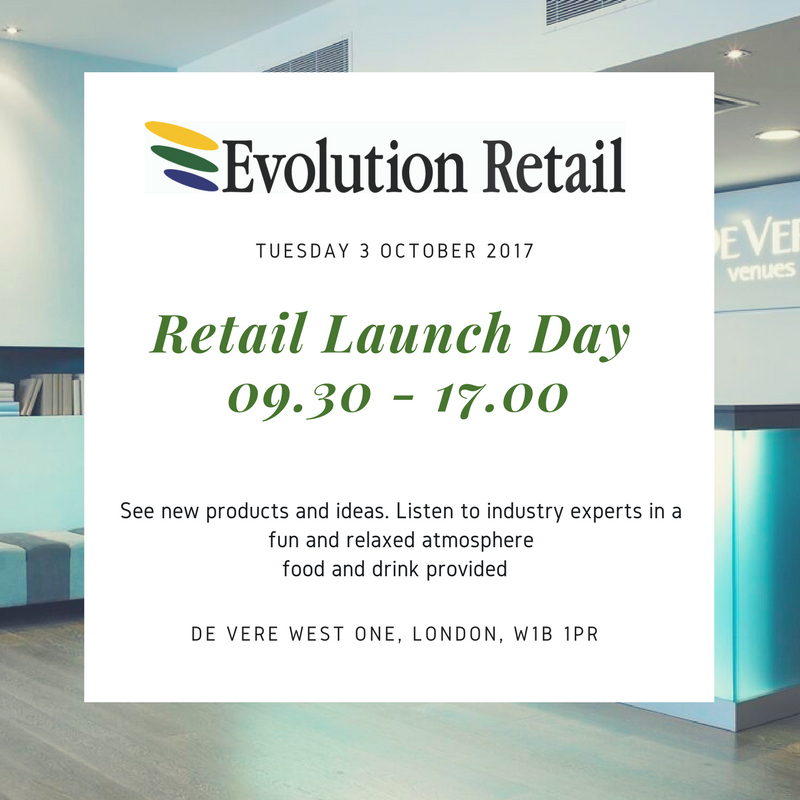 Do you want to shrink your retail losses? Come and chat with our industry experts in an informal atmosphere, where you can choose one of three sessions on offer - or all three if you fancy! We know your days are very busy, so pop by for a coffee and a Danish before you start work in our breakfast session, or pop out and join us for lunch, or drop by for our afternoon session with tea and cake.
Programme of the day*
---
1st Session | 09.30 – 11.00 (Breakfast session)

2nd Session | 12.00 -14.00 (Lunch session)

3rd Session| 15.30 – 17.00 (Afternoon session)
---
Evolution Retail is the new retail division of the long established and well-respected, Evolution (Electronic Security Systems) Ltd, whose clients include top level government departments, such as defence, as well as many blue-chip companies. Evolution Security has NSI Gold, ISO 9001: 2008 accreditations and works with a range of multinational and European clients with offices across the UK and includes Ireland also.
Richard Lambert, Founder and CEO of Evolution Security will be at the launch day with Head of Retail Sales, Philip McKevley.
Evolution Retail's core products specialise in RF and AM labels and tags for the UK retail sector and the launch day will allow us to showcase a range of innovative security products to help you prevent, or reduce loss prevention in your retail outlets.
This event is free to attend and provides a great chance to network with your industry's peers. Please confirm which session you can attend and we look forward to seeing you on Tuesday 3rd October.
---
New retail products being showcased
STPLUS1 Tag– reduce your loss prevention by 20%
Evolution Retail will be showcasing the new STPLUS1 Tag with its unique locking mechanism, which aims to reduce theft by more than 20% compared to other EAS solutions. You cannot buy the detachers for the STPLUS1 Tag from any other source, other than the appointed agent. The STPLUS1 Tag has a locking mechanism requiring a unque releasing tool, which allows retailers to upgrade current products with mimimal outlay and disruption. Glenn Garner, the inventor of the STPLUS1 Tag will be at the launch to talk about this innovative product in more detail.
Gripzo
Gripzo provides mechanical security in a patented design, with a quick release mechanism to ensure staff and customers can handle the product without sensors, cables, or alarms interfering with the user's experience.
The mechanical fixtures for Smartphones and tablets are ultra-strong and prevent 'cut and run' thefts. Authorised staff simply use a key to release the device, which also enables the device's quick removal by staff for safe-keeping after closing hours.
Robert van Balen, Sales Director at Gripzo will showcase this product and talk through its features and benefits.
If you have any questions about this event and would like to speak to Evolution Retail directly, please contact us on 01245 237017.
*Please note that this launch day is only open to retailers and Evolution Retail reserves the right to decline the attendance of non-suitable applicants.