Evolvagility: Catalyzing Agile Transformation with Michael Hamman & Clive P...
Description
Evolvagility is a three-day transformational workshop designed for anyone involved in leading an Agile transformation effort (from the scale of team to program to organization) who wants to be more effective at catalyzing self-organizing transformation. This transformational session with Michael Hamman and Clive Prout is limited to just 24 seats only.
Designed and co-led by Michael Hamman and Clive Prout, this workshop integrates experience in leading Agile Transformations, Executive Coaching, Leadership Development and Adult Development models into a journey of personal leadership transformation.
It is built on the premise that to significantly increase your effectiveness as a leader, you must transform the way you operate in three core areas: sensing, sense-making, and responding. This transformation involves becoming more sensitive (aware of a greater range of information, from within and around you); making sense of this information differently (from a more complex "Action-Logic"); and consciously choosing responses that are more aligned with your intention (as opposed to reacting out of habit).
Rather than learning about agile leadership (through Powerpoint slides, tools and abstract models) participants in this workshop engage in an experiential learning journey that gives them insight into their own leadership operating system, how it operates and how to improve its agility. Through a sequence of catalytic activities, participants identify and choose specific changes in the way they operate that will upgrade their effectiveness in catalyzing agile transformation.
Evolvagility is the only Agile Leadership workshop that works with (and builds on) the results of a powerful leadership maturity assessment - The Harthill Leadership Development Profile (LDP). The LDP will give you reliable feedback on your form of mind (what Laloux is referring to when he writes about Teal). Understanding more about the way in which we each make sense of the world (through the lens of our own form of mind) is a powerful catapult to our leadership development.
PLEASE NOTE: Registration this course closes 3 WEEKS before the class start date so that we have enough time to process the Leadership Development Forms.
WHO SHOULD ATTEND:
All involved in leading Agile transformations or implementations (agile coaches, enterprise coaches, Scrum Masters, managers, and executive leaders).
Any leader who sees the potential of greater organizational agility and wants to play a leading role in bringing that potential to life.
LEARNING OUTCOMES:
Evolvagility will significantly increase your effectiveness in catalyzing transformation as you make the shift from a "Predict and Plan" to a "Sense and Respond" approach to leadership. Specific outcomes that contribute to the larger shift are:
A greater sensitivity to input from your emotional system (EQ), your field awareness and your intuition, and ways of making use of this increased sensitivity to deepen relationships and systems awareness

Increased skills in generating deep and genuine partnerships -- key relational qualities for an agile leader

Increased ability to use relational skills (listening, inquiry, empathy) to support transformations in others

A new way of relating to organizational obstacles that gives you greater effectiveness at working with systemic organizational issues
Understanding the "Action-Logic" at the core of your own sense-making system and how that enables and inhibits your leadership effectiveness

A plan of specific practices to speed the evolution of your "Action-Logic"

A clear and simple conceptual framework that supports you in holding together all that you have learned.
AGENDA: High-Level Workshop Flow
Here is the shape of your 3-Day journey:
DAY 1
From Predict-and-Plan to Sense-and-Respond: the journey of the Agile Transformation Leader
Identify the 3 "jobs" of the Agile Transformation Leader
Growing deeper capacity in another through powerful conversation
Your Personal Leadership Development Profile
DAY 2

What is your development path as a leader?
Making deep impact through collaborative conversations
Systems awareness: the key to catalyzing agility in human and organizational systems
Creating a link between relational agility and systemic agility
DAY 3

The organizational context: how to "read" an organizational system
Your Path Forward: Developing your own agile leadership "stance"
Your Foundation: Creating a solid plan and accountability for taking your learning forward
PRE-CLASS WORK
(We will provide you information and access to these prior to the class)
Complete:

Harthill Sentence Completion Form and return it within 2 days of registration.

Read: HBR article "Seven Transformations of a Leader" by David Rooke and William Torbert
ABOUT THE TRAINERS
MICHAEL HAMMAN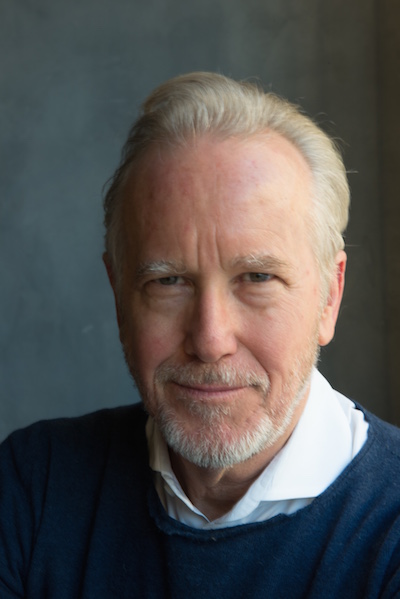 Michael Hamman is committed to the possibility that the workplace be a site for personal, professional and social transformation. Trained early on in coaching and large group facilitation with Werner Erhard, Michael went on to train in systems thinking (with Peter Senge), facilitation (with Marvin Weisbord), organization and human development (as a Ph.D. student at Fielding Institute), and professional coaching (with Thomas Leonard and Otto Laske). For 12 years, he developed software and he coached and trained software teams in the beauty of design and teamwork.
This rich variety of background and training informs a unique approach to coaching agile leaders and organizations, one that endeavors to see the whole system and strives to grow deep leadership capability at all levels of the organization. Michael has coached dozens of Fortune 500 companies, leaders and teams toward greater holistic agility. Since 2013, as a Principal at Agile Coaching Institute and co-founder of Agile Leadership Institute, he has continued to train and develop agile coaches, managers and leaders in the art and practice of transformational leadership.
In 2019, Michael published his latest book entitled Evolvagility: Growing an Agile Leadership Culture From the Inside Out. He lives with his wife, Susanne, in Taos, New Mexico.
CLIVE PROUT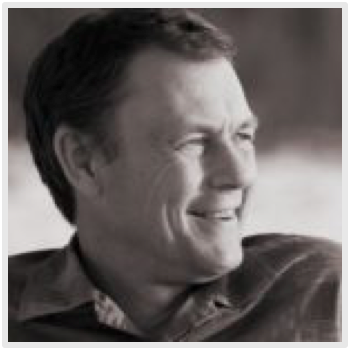 Clive holds a Masters degree in manufacturing engineering from Cambridge University and had a first career in the software industry. He has held software engineering and product management leadership roles in Europe and the US, included P&L responsibility for a portfolio of networking software products at Network Computing Devices in the late '90s. Since 2000, Clive has been coaching leaders to increase effectiveness, self-awareness, and fulfillment. His clients are predominantly executives in the technology sector with Microsoft, T-Mobile and Aol being recent examples. In addition to his executive coaching practice, Clive has 10 years experience training professional coaches for The Coaches Training Institute (CTI), and 2 years training Agile Coaches for The Agile Coaching Institute (ACI). He holds professional coaching certifications (ICF PCC, CTI CPCC) and is certified in several coaching instruments (including The Leadership Circle, MBTI, FIRO-B, Benchmarks 360 and Harthill's LDF).
CONTACT THE ORGANISERS

To speak to the organisers of this course for further details:
Call: 0203 369 1125
Email: training@adventureswithagile.com