EVOLVE 2020: Rethinking Operational Resilience for Financial Services
A VIRTUAL CONFERENCE FOR THE EMEA REGION
About this Event
In response to recent global developments, as well as from a basic best practice point of view, financial sector firms need to continuously refine their crisis and incident management, business continuity and disaster recovery plans, improving and adapting them as needed. EVOLVE 2020: Rethinking Operational Resilience for Financial Services has been put together to help the industry to attain these objectives whilst at the same time offering a platform for key practitioners to share ideas and concerns.
This virtual event series comprises a set of topical operational resilience related webinars taking place over the summer, culminating in a unique, 2-day comprehensively researched virtual event on October 26-27.
Across the two conference days we will enable C-suite executives and senior managers to benefit from real life case studies which will help them understand how operational resilience is, now more than ever, an evolutionary process hinging on industry cooperation, inter-jurisdictional and international dialogue and mutual support. This will allow industry leaders to embed resilience thinking into their strategies and change management frameworks, to protect and sustain their core business services as we adjust and adapt to a rapidly changing world.
Our outstanding panel of speakers includes:
Robin Jones, Head of Technology, Resilience and Cyber, FCA
Nick Strange, Senior Technical Advisor, Operational Risk & Resilience, Prudential Regulation Authority, The Bank of England
Edward Rhodes, Director, ERO UK Strategy, Regulatory and Governance, BNY Mellon
Jason Maude, Chief Technology Advocate, Starling Bank
Tendai Bwanya, Director, Quality Assurance, Risk & Controls, Franklin Templeton
Dr David Denyer, Professor, Cranfield School of Management, Cranfield University
Colin Last, Director of Risk & Control, Nationwide Building Society
Nilesh Varu, Group Operational Resilience, Lloyds Banking Group
Simona Fionda, Head of Operational Risk, VIVE, and Vice Chair, Professional Standards Committee, The Institute of Operational Risk
Alexandre Castaing, GRM, Head of Cyber and Technology, Risk and APAC, RBC
Ben Lindgreen, Head of Cyber Resilience, Pay.UK
Fleur Elston, VP EMEA Resiliency, State Street
Emmanuel Le Marois, Associate Director, Technology & Operations, AFME
Tara Kenny, Head of Operational Resilience, Lloyds Banking Group
Nina Paine, Global Head Cyber Stakeholder & Government Engagement, Group CISRO, Standard Chartered Bank
Seden Mutlu, Operational Risk Manager, BlueBay Asset Management LLP
Kevin Duffey, CEO, Cyber Rescue Alliance
Jim Seaman, Author, Digital Security Standards
Vicki Gavin, The Cyber Coach™
Feike Brouwers, CRO, Revver Bank
Barrie Millett, Director of Assurance, Mitie Group Plc
Jona Kulenovic, Lead, Cyber Resilience and Anti-Cyber Fraud, BNP Paribas
Oliver Fairbank, Head of Analysis, Orpheus-Cyber
Monica Sah, Partner, Clifford Chance
Andrew Husband, Partner, Financial Services, Operational Resilience Lead, KPMG
Scott Lee, Operational Resilience Wealth & Asset Management Lead, KPMG
Karla Reffold, COO, Orpheus-Cyber
Ashley Harris, Director, Financial Services, Operational Resilience Lead, KPMG
Steve Wyles, Head of Services Risk & Director, Third Party Risk Management, Santander
Gabriele Birnberg, Director for People Consulting, KPMG
Neevash Khanna, Director, Financial Services, KPMG
Mita Dave, Partner, Financial Risk Management, KPMG
Caroline Sapriel, Managing Partner, CS&A International
Andy Davison, Senior Consultant, source8
Lewis Varga, Director Cyber Resilience, Cyber Rescue Alliance
Andre Duminy, Partner, Clifford Chance
Oisin Fouere, Director, Financial Services Cyber Security, KPMG
Kate Scott, Partner, Clifford Chance
Keith Pearson, Head of Financial Services EMEA, ServiceNow
Rob Dartnall, Head of Intelligence, Security Alliance
Fiona Morris, Operational Lead, NatWest Bank
Douglas Wilbert, Managing Director, Protiviti
Attending this 2-day virtual conference will enable you to:
Fully understand the UK and EU regulatory position on operational resilience following recent events: including main takeaways from the FCA/PRA consultation paper
Ensure effective operational resilience and risk management reporting practices in a rapidly evolving regulatory and technological landscape
Meet expectations of best practice governance by developing an effective oversight function to retain accountability
Improve existing incident response and reporting practices: build internal resilience through people management to sustain customers' expectations
Develop a strong risk culture: delivering effective resilience and continuity of business services by assuming operational disruptions will arise
Embed short- and long-term response and recovery plans, the importance of mapping and testing to combat cyber risk and ensure business continuity
Improve international collaboration on threat intelligence and incident reporting
Manage risks related to third (and fourth) party outsourcing, including cloud-based services as part of a multi-dimensional operational resilience strategy
Understand technology risk oversight associated with new risks and challenges: cyber security, data, Cloud and AI
Who will attend?
Delegates will be CROs, MDs, Senior Managers, VPs, Directors, Heads of, from the following functions:
Operational Risk & Resilience, Operational Risk
Technology & Cyber Risk
Risk
Operational Organisational & Cyber Resilience
Banking Markets & Products
Innovation
Investment Services
Legal & Compliance
For full programme information visit the dedicated event website at www.evolveresilience.com.
You can also email Gareth our marketing manager at grb@addenterprise.com for sponsorship or business opportunities.
Email feg@addenterprise.com for speaking related matters or programme enquiries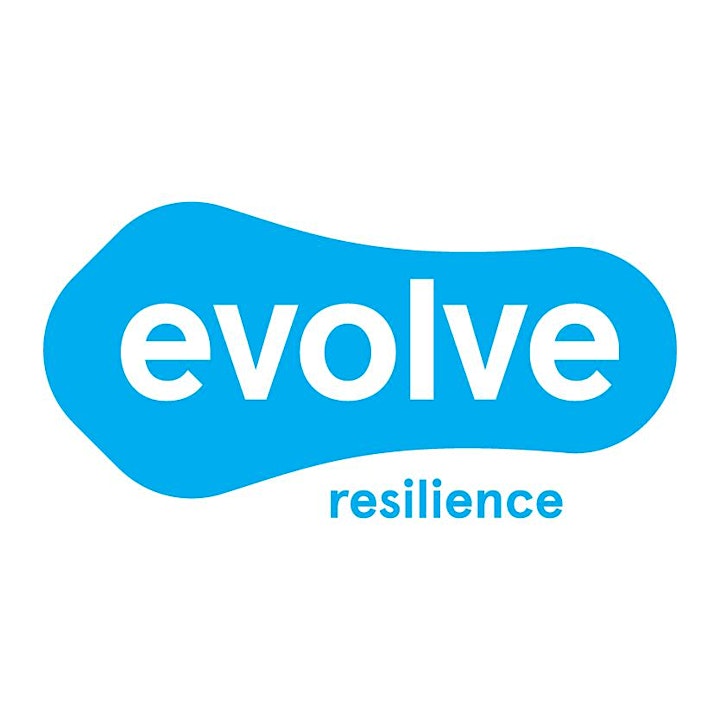 Date and Time
Location
Refund Policy