Description
Join us for a 10km run from Central London to Victoria Park!

We'll meet infront of City Hall (see image below, nearest tube London Bridge). The route will run along the Thames, crossing Tower Bridge & leading onto quiet paths and scenic canals.

Once we reach Victoria Park we'll run a mix of paved paths & trails, stopping at the water fountains to hydrate. Post run we'll head for a tasty roast at the Crown Pub on the edge of Victoria Park! (optional).

Theme: Run+Connect ~ meet new pals, have a laugh & enjoy an upbeat adventure!
When: Sunday 24th February
Where: Meet infront of City Hall, nearest tube: London Bridge, 10:30am
All levels of runner welcome:)
Please come with minimal items as a bag drop will not be available.
Keep an eye out for the route.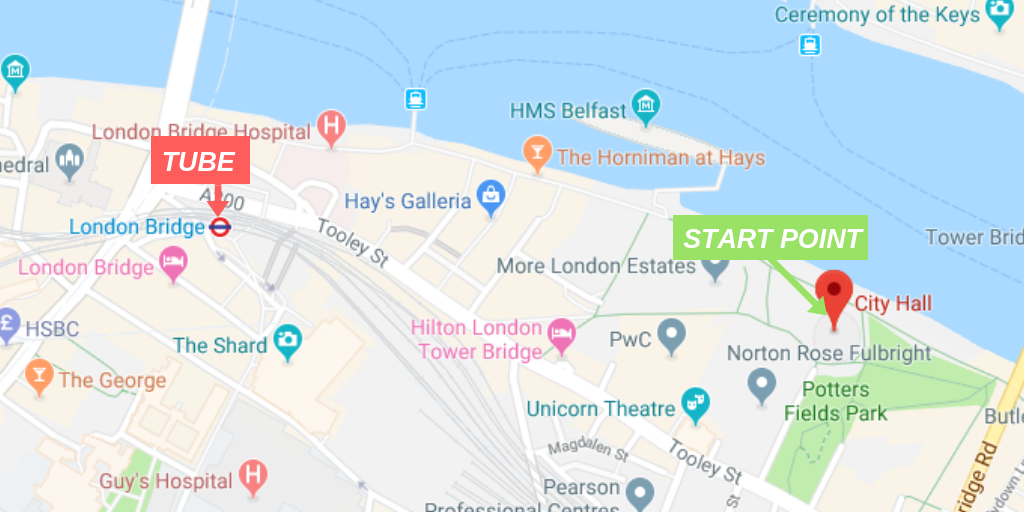 Take a risk, see you there!
Facebook + Instagram: @EvossiExplore