Event Information
Refund Policy
Refunds up to 7 days before event
Eventbrite's fee is nonrefundable.
About this Event
We are keeping a close eye on all updates in relation to COVID-19. Our November events are now online, and include the same opportunities to network, take part in live discussion and the option to do a 60 second pitch!
There are now more than 1 million EVs on the road, and the difference in impact is remarkable. Compared to gasoline-powered vehicles, emissions drop by 50% - 95%. EVs are starting to disrupt auto and oil business models because they are simpler to make, require less maintenance and no fossil fuels.
The road to a cleaner future is complicated but exciting. Join us for this business lunch to discuss electric vehicles and electric vehicle charging infrastructure with Network members TLT LLP, EcoMove and Alfen.
The Future Economy Network are happy to announce Network members TLT LLP are kindly sponsoring this event.
More information to be announced.
This event is part of The Future Economy Network's November Energy series. Each event is still a standalone event and you can attend as many or as little as you are able to.
Innovations in Renewable Energy Supply (Energy Series Part 1)
Community Energy and Business (Energy Series Part 2)
EV's: The Road to a Cleaner Future (Energy Series Part 3 )
Exploring Energy Storage (Energy Series Part 4)
Maria Connolly, Partner and Head of Clean Energy & Real Estate at TLT LLP
• An overview of some of the trends TLT are seeing in the EVCI market from destination charging to highway charging networks and municipal projects.
• A review of the key legal issues which may arise when planning an EVCI project from grid, real estate and planning to project specific considerations.
Alex Earl, UK Country Manager, Alfen
Alex will be talking about what to consider when planning the roll-out of reliable, highly-utilised, user-friendly EV charging infrastructure. He will touch on locating chargers, the different types of chargers as well as on what partnerships are necessary. He will also give an overview of the practicalities involved in delivering such projects and suggest how project timelines can potentially be accelerated, pulling on examples from both the UK and across Europe.
Agenda
12:00 - 12:10 Registration
12:10 - 12:25 Facilitated Networking
12:25 - 12:35 - Introduction from The Future Economy Network
12:35 - 12:50 – EcoMove, Harry Thompson
12:50 - 13:00 - Questions for Harry
13:00 - 13:15 - Alfen, Alex Earl
13:15 - 13:25 - Questions for Alex
13:25 - 13:40 – TLT LLP, Maria Connolly
13:40 - 13:50 - Questions for Maria
13:50 - 14:00 - Group Q&A if needed
14:00 - 14:05 - 60 Second Pitches
14:05 - 14:10 - Close
14:10 - 14:20 - Optional Facilitated Networking Group 1
14:10 - 14:20 - Optional Facilitated Networking Group 2
Meet The Speakers!
Maria Connolly, Partner and Head of Clean Energy & Real Estate at TLT LLP
Maria has devoted her 20+ year career to the clean energy sector, acting on several hundred wind, solar, biomass, hydro, EV and energy storage projects. Notably she has spearheaded TLT's "first-of-a-kind" strategy, which aims to drive transition to an improved energy system by broadening the availability and accessibility of contributing technologies.
Maria advises on a wide spectrum of property matters including acquisitions of existing renewable energy projects, drafting bespoke documentation, negotiation of exclusivity agreements, option agreements and leases and undertaking full due diligence.
Maria is an inaugural member of the Regen EWiRE group, spearheads the firms' membership of Aldersgate Group, is on the EV World Congress 2020 Advisory Board, and has been appointed to the City of London Law Society Energy Committee. Maria also leads TLT's Environment Forum which look at reducing the firms' carbon footprint.
She is independently recognised as an expert in the field of Energy & Natural Resources by Chambers UK and as a leading individual in the field of Energy by Legal 500.
Alex Earl, UK Country Manager, Alfen
Alex is the UK Country Manager for Alfen, a market-leading manufacturer of smart EV charge points. Driven by his passion for sustainability and energy, Alex moved into the renewable sector in 2009, working for a not-for-profit organisation supporting solar businesses in Africa. He subsequently moved to The New Motion in 2011 helping to build it into one of the leading charge point operators in Europe, heading up their Product and Energy division. He started up Alfen in the UK in 2015 establishing it as a major player in the EV charging sector with a reputation for high quality, smart charging solutions.
TLT's full service clean energy team operates across England & Wales, Scotland and Northern Ireland. The team regularly advises on "first of a kind" projects including subsidy-free, multi-technology, energy storage, electric vehicle charging infrastructure and clean tech, and has continued to grow in the last year – appointing Michael Spence as real estate partner.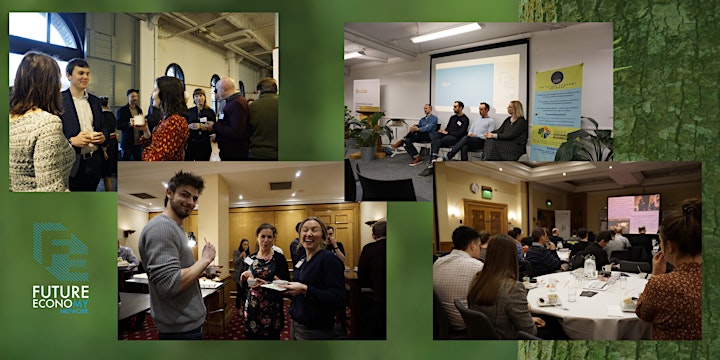 If you would like to join the Network please get in touch via: info@TheFutureEconomyGroup.co.uk
Follow us on Facebook, Twitter & Instagram
Sign up to our newsletter HERE
Event videos will be available on demand here, however these will not include live opportunities or networking.
We will share your Name, Job Title & Company with the other delegates & speakers to this event only. If you don't want this information to be shared please let us know when you have purchased your ticket.
We take photos at our events for marketing purposes, if you don't want your picture taken please let us know in advance.
We record our events for marketing purposes, if you do not want to be in the recording please let us know in advance.
We have included a mandatory £1 carbon offsetting fee to all event tickets in our commitment to being carbon neutral in our operations. You can find out about our chosen charity here.
If you require a complimentary carers ticket, please email events@thefutureeconomygroup.co.uk at least one week in advance and we will be happy to support you.
#wegrowthhub #business #seminar #sustainable #sme #bristol #businesswithpurpose #climateemergency #betterbusiness #electricvehicle #evs #evcis #sustainabletransport #commuting #cleanfuture #cleanroads #airquality
Date and Time
Location
Refund Policy
Refunds up to 7 days before event
Eventbrite's fee is nonrefundable.