Free Southwest University collaboration where students can work together to design solutions to real life global issues. Food provided!
About this Event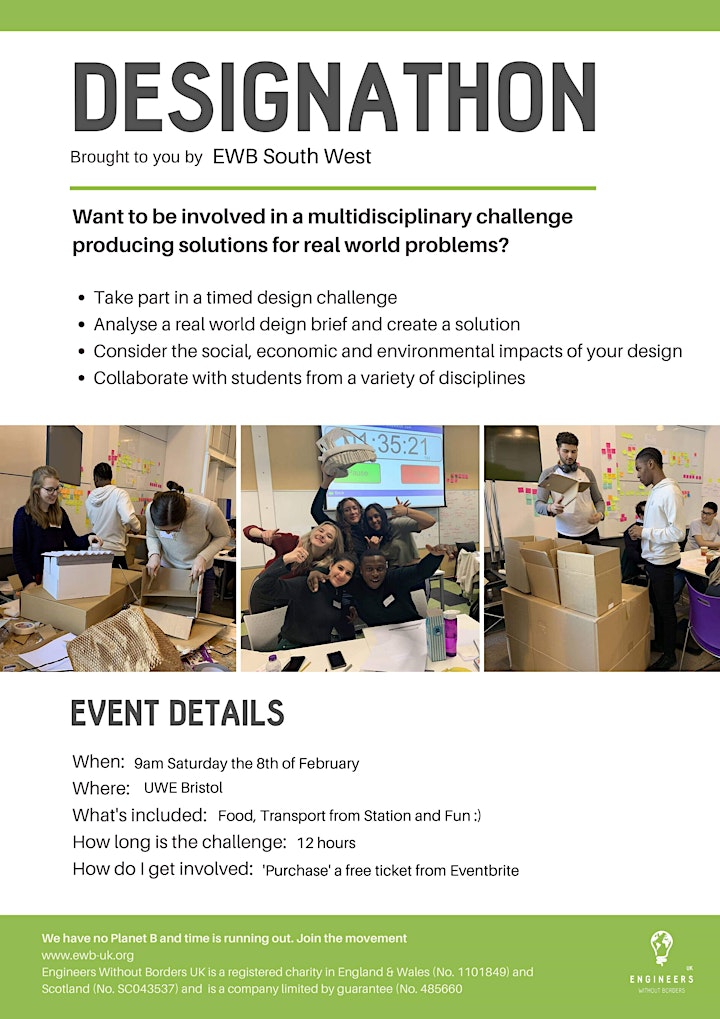 None
EWB proudly presents a South West Designathon with; Bath, Cardiff, Southampton and UWE Bristol where it will be held. 
Meet and collaborate with fellow students in a mixed university team to design and prototype a solution to one of the UNs Grand Global Challenges with a real world scenario! Each team's design will be judged by volunteers from industry and a winner decided. Don't worry, we won't be expecting anyone to fix the world in a day but the experience, people met and ideas discussed will be worth it. Not to mention the CV perks and free food :)
We plan to meet at the train station at 8:25 am to arrive at UWE for 9am. 
Sign up deadline is the 3rd of February and we've only got limited places.
If you have any questions please ask!
Su-EWB@bath.ac.uk - Email
@EWBbath - Instagram