EWL Midlands October & Inaugural Lunch - EventTech Innovation, #GameChanger...
Description
EventTech Innovation, #GameChanger for the few or the many?
We're delighted to announce our guest thought-leader and host for the official EWL Club Midlands inaugural lunch will be Esben Ehrenskjold of Steamline Data.  
"Is the benefit of event tech innovation there for us to push the boundaries of what can be delivered with Virtual Reality, beacons and holograms or do we want to see innovation that generally improves the way we run events? 
Do event tech suppliers meet the objectives of event hosts and meeting planners?"
Working with event professionals Esben has identified a need for integrated end-to-end solutions that help organisers deliver quality content and improving participant engagement, and will discuss and share with us the trends that have a holistic approach to event tech innovation.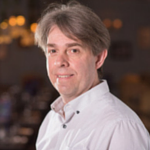 Our chosen venue for this exciting event? Birmingham Repertory Theatre or as it is findly known The Rep!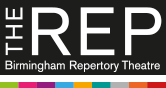 Why attend this event?
• You'll hear insight from a leading event industry thought-leader in event technology innovation
• You'll share thoughts and insight with your event industry peers
• You'll network in a relaxed and informal setting that enables you to spend the time to make better connections
• You'll experience fantastic food and drink in a great venue!

What better way to spend time away from the office!
Price includes networking reception drinks, two-course lunch with wine, and coffee with petit fours.
Places are limited to 16 maximum to encourage flowing conversation and so we can get to know each other better. Book your place early to avoid disappointment!
Engage • Excite • Enjoy
#ewlmidlands #ewlclubuk #ewllunch