Description
How do you assess the risk associated with an event to ensure you are prepared for any incident or crisis, be it small or major?
Do you feel confident that you can adequately deal with an incident or crisis, and are aware of the legal obilgations as an event professional?
Realistically how can we prepare and protect against the wave of lone wolf terrorist incidents now threatening the event industry, and what does the future hold?
Our Guest Host is Steve Gaskin, Managing Director of the Right Angle Group. The company specialises in management training, critical incidents and team building, as well as conferences, meetings and events.
Prior to setting up Right Angle business with business partner Kate Gaskin, Steve was a senior police officer in the Metropolitan Police for more than 25 years. As a Detective Chief Inspector, he undertook serious criminal investigations (murder and terrorist activities, specialising in drugs, money laundering and serious major incidents. Notably, he investigated the Clapham Junction Train crash in 1988.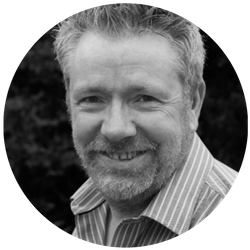 What's the format?
EWL adopted the campfire session in 2015, fusing the concept with lunches and coffee mornings to create a unique mastermind group experience led by industry guest hosts and thought leaders, centred on building great connections via the power of discussion and peer to peer knowledge sharing.
Why attend this event?
• You'll share thoughts and insight with your event industry peers
• You'll network in a relaxed setting enabling you to spend quality time making great connections
• You'll experience fantastic food and drink in a great venue.
• It's the easiest and best way to do business whilst spending time away from your desk!
Event Tickets
Non Members - £25.00 per person
EWL Members receive a 35% discount on booking
Price includes arrival drinks, 2 course lunch with wine and coffee.
Places are limited to 20 maximum to encourage flowing conversation and so we can get to know each other better.
Book early to avoid disappointment!

EWL MEMBERS:
To receive your EWL membership discount simply enter the promotional code advised in your membership confirmation email when booking
Date and Time
Location
Dive NQ
Tib Street / Oldham Street
Northern Quarter
Manchester
M4 1SH
United Kingdom