Description
Every company now has the tools to be able to self-publish and distribute great content in order to build reputation and attract customers. We'll discuss the dos and don'ts and reveal some very common mistakes and the thought process to go through before writing that blog.
Join our mastermind discussion led by guest host and Director at Aniseed PR, Jill Hawkins.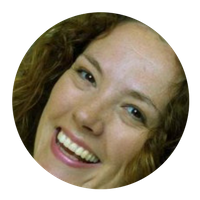 What's the format?
EWL adopted the campfire session in 2015, fusing the concept with lunches and coffee mornings to create a unique mastermind group experience led by industry guest hosts and thought leaders, centred on building great connections via the power of discussion and peer to peer knowledge sharing.
Why attend this event?
• You'll share thoughts and insight with your event industry peers
• You'll network in a relaxed setting enabling you to spend quality time making great connections
• You'll experience fantastic food and drink in a great venue.
• It's the easiest and best way to do business whilst spending time away from your desk!
Event Tickets
Non Members - £35.00
Bring a Guest (2 tickets) - £32.00
EWL Members - £25.00
Student Members - £20.00
Price includes arrival drinks, 2 course lunch with wine, coffee and dessert bites.
Places are limited to 20 maximum to encourage flowing conversation and so we can get to know each other better.
Book early to avoid disappointment!
MEMBERS ONLY - To book your place at your EWL membership rate enter your email address as the promotional code after selecting tickets above