EWS Xtra

Monday, 1 June 2015 from 08:30 to 19:00 (BST)
Event Details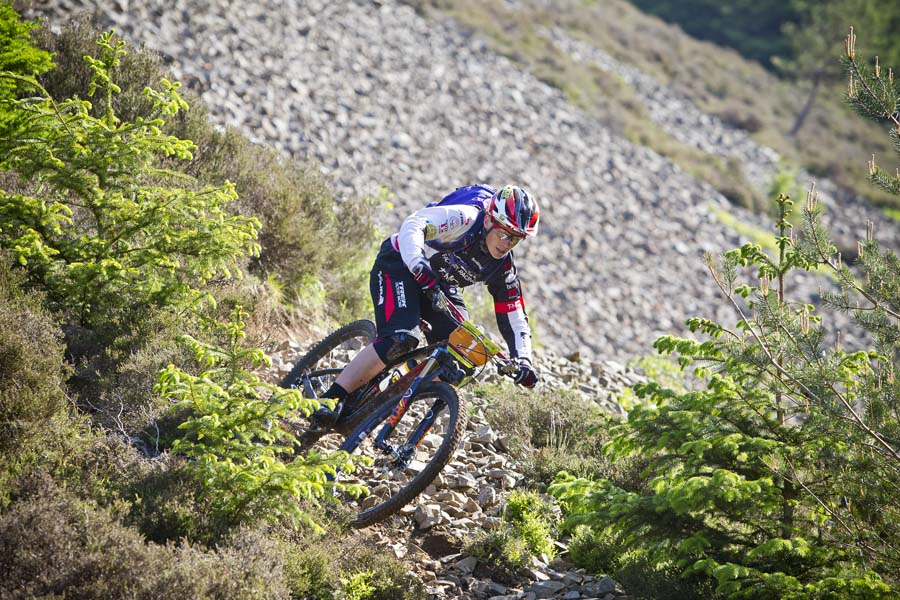 Enduro World Series Course Ride. Ride the EWS – without the stress!
Monday 1 June 2015: Glentress & Innerleithen
Fancy riding the TweedLove 2015 EWS race stages without worrying about collapsing through exhaustion or the stress of being caught by the ninja enduro warriors behind you? Here's a unique chance to shred the best Tweed Valley EWS gnar but at your own pace - yep, rest stops and everything.
Thanks to Forestry Commission Scotland allowing us to keep a choice selection of trails  taped and closed to the public for an extra day after the TweedLove EWS race, we are offering a limited number of riders the chance to have their own, non-racing, EWS trail experience.
The route takes in many of the World Series event's best trails - chosen to provide you with a full flavour of the EWS epicness. You'll be given a route map to guide you round the stages, but you can choose to miss some out if you're running out of time -you'll have a cut-off time you need to be back to base, or we'll be sending out the search parties. You'll be given an official EWS Xtra number board to be stamped when each stage is completed, and once you're done, just check back in to Alpine Bikes to pick up your exclusive event T shirt and EWS Xtra stickers for your bike.  The ride is self-guided (via the map and signage) and everyone can go their own pace, just as long as you register at the start and finish.
You can choose to start and finish your day at Alpine Bikes Glentress or Innerleithen, but you have to finish your route at the same place as you register/start in the morning. You must sign back in by 7pm. Lunch will be available at recommended local cafes - they'll know to expect you. It's a long day out, but one you'll never forget, especially if you've been out watching the pros shredding the very same trails in the days before.
There are a limited number of places available from each venue, so enter early if you want to get the start spot you want. There's parking at both Glentress and Innerleithen, and there's a traffic-free cycle path between the two venues, or - unlike the racers, you can drive between the two if you want a wee rest!
Your entry fee includes access to the fully taped EWS stages (all still closed to public), event T shirt, personalised number board, map and bike stickers. Please note that riders must be self sufficient, as the course is not fully marshaled. You can refuel at the cafes, but take spares and supplies as you normally would on a big day out in the Scottish hills. This is not a race, and stages are not timed. Unsurprisingly, stages will include steep and technical terrain, so this ride is not recommended for beginners.
Cost: £25 including T shirt, number board, official map etc. T shirts supplied at end of event, when you sign back in.
Event start 08.30 - 10.30 at Alpine Bikes, Glentress
Finish 14.00 - 19.00 Alpine Bikes Glentress or Innerleithen
You must sign back in at the end of your day so we know you're back safe when we'll give you your T shirt too.
Helmet (full face or open) and gloves mandatory. Knee pads very strongly recommended. Other protection e.g. elbow pads, back plate also recommended.
This is a self guided ride which is a chance to experience the EWS race stages, in a friendly environment, and without racing/timing. Everyone taking part does so at their own risk. Please note the trails will not be marshaled and covered by emergency first aid cover as they would be in race conditions. You must ride safely and in control at all times. Anyone seen to be behaving/riding in a discourteous or dangerous manner may have their number board removed and will be asked to leave the course. All riders should take their own supplies and spares for a big day out riding technical trails.
Riders can ride as many stages as they wish. Significant amounts of climbing and descent will be involved for all stages.
When & Where

Peebles & Innerleithen
Alpine Bikes Innerleithen EH44 6QX
Alpine Bikes Glentress EH45 8NB
Scottish Borders
United Kingdom


Monday, 1 June 2015 from 08:30 to 19:00 (BST)
Add to my calendar
Organiser
Event organising company based in Peebles, in the Scottish Borders.  
Events include The TweedLove Bike Festival and Tour O The Borders