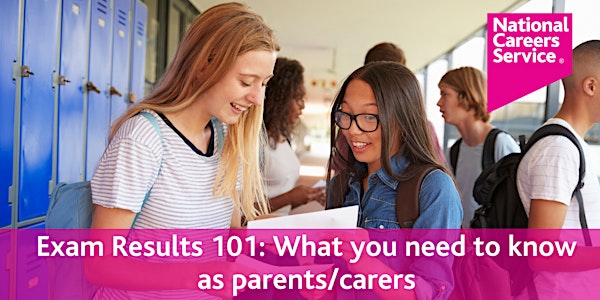 Exam Results 101: What you need to know as parents/carers
A webinar for parents/carers living in the South West and Oxfordshire to help them support their child at exam results time.
About this event
If you are the parent/carer of a child who is expecting their exam results in August then join us and learn more about their choices.
With exams returning this year we want to equip parents and carers with advice to support their children with:
tips on how to prepare for results day
advice about choices and exploring careers
signposting to useful sources
an opportunity for Q&A.
There are two chances to join this webinar, as we are running it on Wednesday 27th July at 6-7pm and Monday 8th August at 5-6pm for the South West and Oxfordshire region. Please register for the session you wish to attend.
For further support visit nationalcareers.service.gov.uk or call 0800 100 900 to speak to a professional careers adviser.