Description

We're delighted to have Dr Germain Becker flying in from Luxembourg for November's Lingual Study Club. Germain has decades of orthodontic experience and will be sharing his approach to managing Class II surgery cases to ensure the best possible outcome.
You'll learn the importance of organisation and management, and how a fully customised lingual system and thorough documentation can help to improve communication, patient cooperation and ultimately, results.
Germain will demonstrate the clinical benefits of a results-driven approach by sharing six of his own lingual and Class II surgery cases. As always, there will be plenty of time for questions and case discussions.
6.30pm Wine and canapés
7pm Presentation from Dr Germain Becker
9pm Case discussions
The cost of your ticket includes refreshments and all the proceeds will be donated to Bridge2Aid – a fantastic charity that is working hard to improve dental care in developing countries.
This event satisfies 2 hours of verifiable CPD in accordance with the GDC's educational criteria.
Meet our speaker
Dr Germain Becker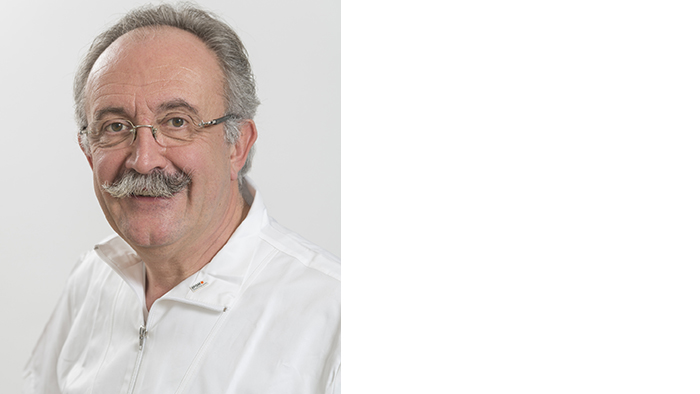 2016 Best Workplace Award – Great Place To Work (Luxembourg et Europe)
2016 Positive Actions Award – Ministry of Equal Opportunity
2015 Member of the HRS (group of Robert Schumann hospitals) CEAQ-PH
(Quality Assurance and Evaluation Committee of the hospital medical services)

2015 Prize winner 'adding value to patients': European Excellence Award (EEA, EFQM)

2014 Member and secretary of the Medical Council of the Hospital Kirchberg (Robert Schumann Hospitals)

2014 Winner in all categories of the Benelux Excellence Award (BEA, EFQM)

2013 President of the Case Evaluation Commission of the European Society of Lingual Orthodontics (ESLO)

2012 Course instructor: TOP Incognito Practice Live at the Practice in Luxembourg-Merl

2011 Member of the Board of the Collège Européen d'orthodontie (CEO)

2011 Member of the new Assessment Committee at Kirchberg Hospital (Luxembourg)

2010 Finalist in the European EFQM Excellence Award (EEA)

2010 Certificate of Excellence at the World Board of Lingual Orthodontics (WBLO)

2010 Certificate of Excellence at the Board Français d'Orthodontie (BFO)

2010 Certificate of Excellence at the Collège Européen d'orthodontie (CEO)

2009 Winner of the European award EFQM Recognition for Excellence Award (R4e)

2008-2010 President of the European Society of Lingual Orthodontics (ESLO)

Since 2007 Lecturer at the Superior cycle specialising in orthodontics CECSMO & DUOL at René Descartes University Paris 5

2006 Winner of the Luxembourg Quality award with Excellence Trophy

2005-2010 Member of the pilot committee of Kirchberg Hospital (Luxembourg)

2004-2011 President of the Accreditation committee of the OLAS (Luxembourg Office of Accreditation and Surveillance), current active member

2004 Founding member of the Society for Quality in Dentistry (SQD) – benchmarking group based in Switzerland

1991 Founding President of the Luxembourg Society for Dento-facial Orthopedics (S.L.O.D.F.)
Visit Dr Becker's practice website

Thank you to our sponsors