Description




CRAZYWISE full film pre- release UK exclusive screening; An introduction to an empowering approach to mental distress as a transformative process.
Workshop facilitator: Katie Mottram, Founding Director, ISEN, in collaboration with the Crazywise film production team.
Target Audience:
Those assessing or working in a supportive role with people who may be diagnosed with or experiencing mental health problems, such as:
Psychiatrists / Psychological Therapists / G.P.'s / Crisis Workers / Nurses / Holistic Therapists
Those who are looking for a more empowering framework to understand their distress.
This afternoon workshop includes a full UK exclusive pre- release Crazywise documentary screening: http://www.crazywisefilm.com
This is an informal event with refreshments provided.
The bar will also be open to aid discussion :)
Venue: Marchesi Room, Cinema City,
St Andrews Street, Norwich, Norfolk, UK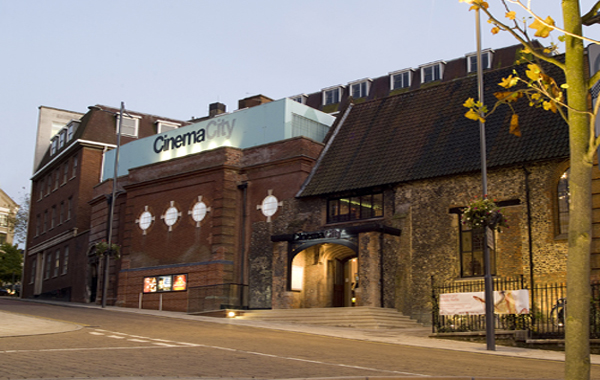 A prior awareness of mental health labels and symptoms of mental distress at a basic level and some knowledge of the Western Mental Health system is beneficial for this workshop.
Workshop objectives are based on the results of the following research studies:
1. Qualitative research by Dr Charlie Heriot Maitland and Caroline Brett:
(The British Journal of Clinical Psychology 2012 Vol 51)
'Helpful v unhelpful psychotic experiences'
2. Roxburgh, E. C., & Evenden, R. E. (2016). 'They daren't tell people: Therapists' experiences of working with clients who report anomalous experiences.' (European Journal of Psychotherapy & Counselling, 18, 123-141.)

Research studies show that the things that have the most positive results on reducing the crisis for people in a difficult transformative process are:
1. Validation
2. Safe space to express
3. Peer support
4. Not having their process controlled, but being empowered to allow the space for the natural healing process to occur
At the end of the workshop participants will be able to:
1. Recognize common signs of spiritual emergence as a framework to understand this process
2. Understand the basic principles of how to create a safe place
3. Connect with their personal experiences in order to change the power dynamic with their client, consequently becoming more compassionate to, and less fearful of, these experiences
4. Understand the the necessity to empower the client and enabling them to be the director of their processes
5. Know where to refer their client for appropriate support, or who they can contact for further information.

Key Topics:
What is Spiritual Emergence – including personal examples, using the Crazywise film as a tool to initiate questioning and open minds to alternative interpretations.

How does it manifest? Common precipitators and symptoms

Spiritual transformation framework to understand why this may be occurring: Trauma- indicative map for empowered evolution

Research: what is proven to help and how to provide the basic level of this

Resources: where to refer for support / Call to action; bringing in the new paradigm


FAQs
Are there parking facilities at the venue?
The venue is central to the city so there are a few parking options close by. For parking information please visit the Norwich Council Car Parks webpage.
I am travelling from out of town, is the venue accessible by public transport?
The main Norwich train station is a 10min walk from the venue. Castle Meadow bus stop is a 2 min walk away.
Is there accommodation nearby?
There are many local hotels and B+B's within walking distance: http://www.hotels.uk.com/uk/Norfolk/Norwich-hotels.htm
What is the refund policy?
Cancellations up to 2 weeks prior to the event will be refunded in full. After this time, no refunds are possible.