Description
I would love to personally invite you to an exclusive launch party for
Shaans Boutique on Sunday 25th Feb 2018
A celebration of elegance and style featuring the new collection mini runway, mocktails and desserts
. Join the glamour
Date: Sunday 25th Feb 2018
Time: 1:00 - 6:00

Venue: Shaans Boutique 929 Romford Rd, London E12 5JT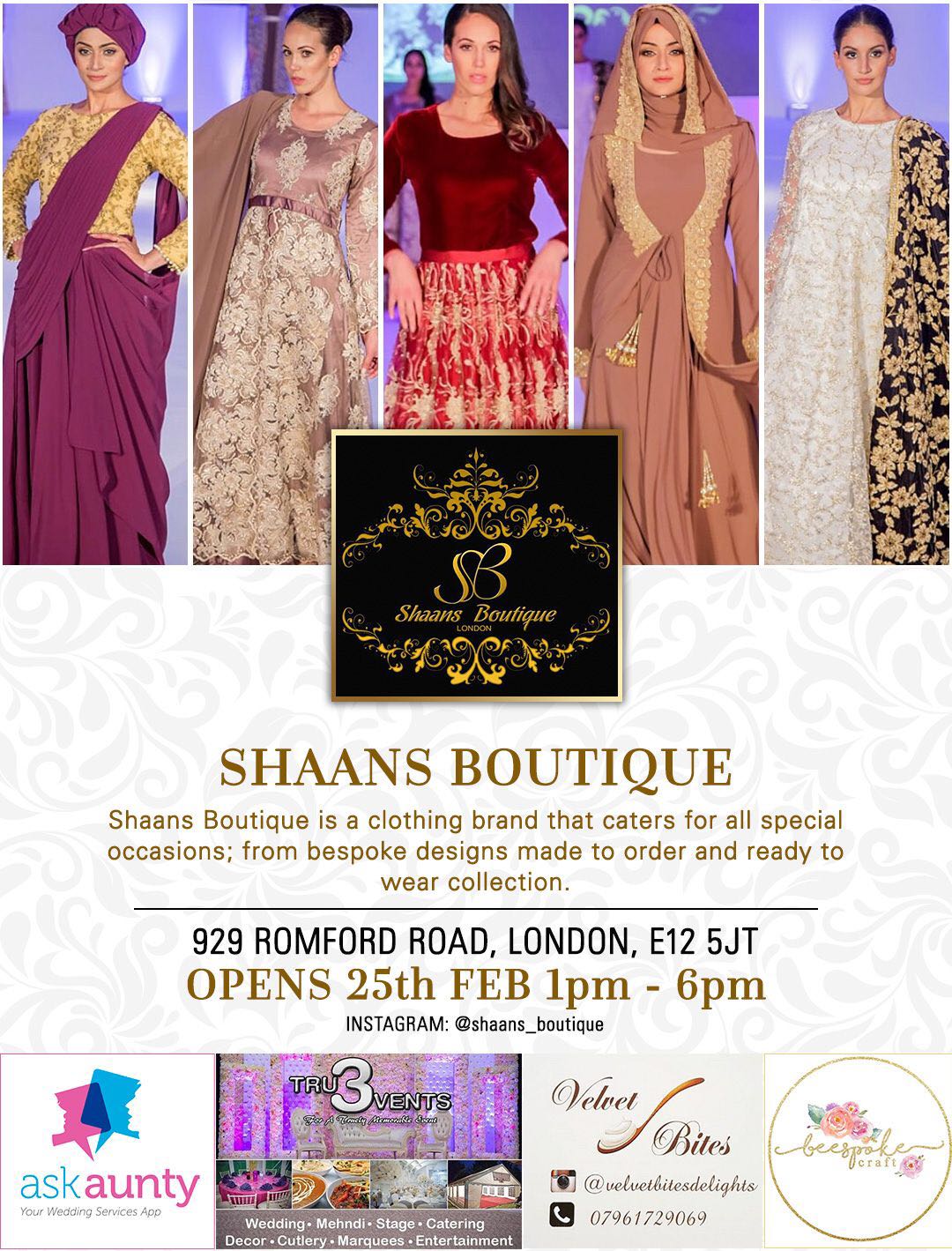 Food and Drinks sponsored by
@nilima.desserts.mua
@maryams_mocktails
For a mini catwalk we are Collaborating with;
@limaartistery
@fatemabmua
About Shaans Boutique

Shaans Boutique is a clothing brand that is inspired by the modern British woman, who aspires to express their individual uniqueness with a flair for retaining their ethnic roots.
We use richly embroidered, lavish, extravagant asian fabrics fused with modern minimalist design aimed at catering for all special occasions; from bespoke designs made-to-order for private clients to a Ready-to-Wear Collection.
We are passionate in producing timeless pieces for you, the Bride to be; and even your favourite niece who will be your bridesmaid on your big day!
My business launched online 2 years ago. Since then my business has grown rapidly thereupon I decided to venture out and open a store.