Description
EXCLUSIVE Perfume Masterclass: Seductive Scents
Join me,
Your Style Sister
, for an intimate and very special evening learning about perfumes and what scents turn you on. Together, myself and
Atelier Cologne Covent Garden, UK
(Paris based perfumers), are thrilled to host you for an evening filled with naughty surprises and a lot of laughs.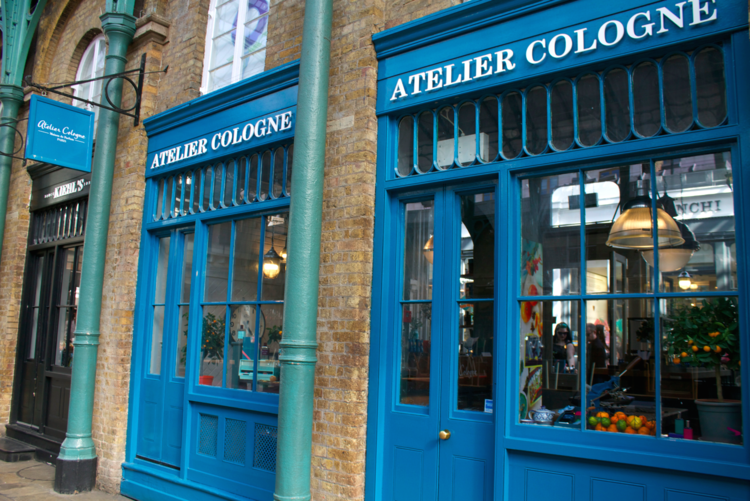 - Ola -
"I really loved the experience!
I would never think I would go for this kind of scent - jasmine! But it it because we had time and the comfort of an intimate atmosphere and very friendly women to 'sniff' your arms ;-) I would definitely recommend it to anyone who wants to go out of a comfort zone into a more comforting experience."


During this EXCLUSIVE night of seductive scents, you will be taken on a journey of memories and love.
You will be greeted by a member of the Atelier Cologne team and shown downstairs to where we will be hosting this intimate event.
Your hosts for the evening are myself, Sophie Thorpe aka Your Style Sister, and Fabri, the branch manager and your perfume trainer for the evening. We will make you feel very at ease and well taken care of, and will make sure to introduce you all to one another - you might be coming on your own!
- Muriel -
"What a fun experience!!
Sophie's energy is so contagious it got us started in the right mood. This is a must do event. I felt completely at ease and welcome by both Sophie and the
Atelier
Cologne
staff. Special mention to Fabri who was a wonderful host. I learned so much and literally laughed out loud throughout the evening! For sure I want to attend more events by Sophie!!"
The evening will be filled a-plenty...
A glass of Champagne on arrival (plus top ups throughout the evening)
An introduction to myself, and then the brand Atelier Cologne
A guided visualisation, full of arousing scents and thougts to make you feel a little naughty
A 45 Minute Perfume Masterclass
The opportunity to try as many scents as you like, and get everyones opinion - it's hilarious fun!
The option to purchase your favourite scent, plus a gift to accompany your purchase (TERMS APPLY) along with a personalised engraved leather pouch to hold a 30ml bottle. Great for travelling with!
Selection of complimentary Tapas to tingle your taste buds
- Priya -
"What a fun evening, which I would highly recommend!
Sophie and Fabri were incredible and it was interesting to see how the perfumes smelt so differently on everyone's skin and how each one of us had 'one' we REALLY liked!! The location and setting were also intimate, which added to the ambience."
"People will never remember what you said, but they will always remember how you made them feel!"

The way we smell can have people running for the hills, trying to get as far away from us as possible... OR, we can create intrigue, lust, passion...
And perhaps the pursuit of love...
- Julia -
"Such a fun evening!
So interesting to do blind testing and then learn about perfumes and how they interact with your skin. Fabri is so knowledgeable and brilliant at interpreting what will suit you. And Sophie is so great at encouraging you out of your comfort zone to help you chose something to empower you."
What's not to be seduced by!
I'm SUPER excited about this collaboration and can't wait to share this experience with you.
Sophie x
- Christin -
"What a great event!
I don't normally wear a lot of perfumes and I'm very sensitive to smells but love when someone walks by me smelling wonderfully. I guess I was intrigued and curious to see if I could find 'my' perfume, which matches with my own scent. It was good that it was a small intimate setting, lots of guidance, lots of laughter and amazement at how one perfume can smell so differently on two people. I've never tried blind testing or smelling before but it was definitely interesting!"
*DISCLAIMER: there is NO obligation to purchase anything if you don't want to ;-)
Date and Time
Location
Atelier Cologne
11, The Market Building
Covent Garden
LONDON
WC2E 8RA
United Kingdom
Refund Policy