Beschrijving van het evenement
Key players in the Belgian field of social entrepreneurship are coming together to discuss and share insights on a variety of topics.
Over dit evenement
VIP SPEAKER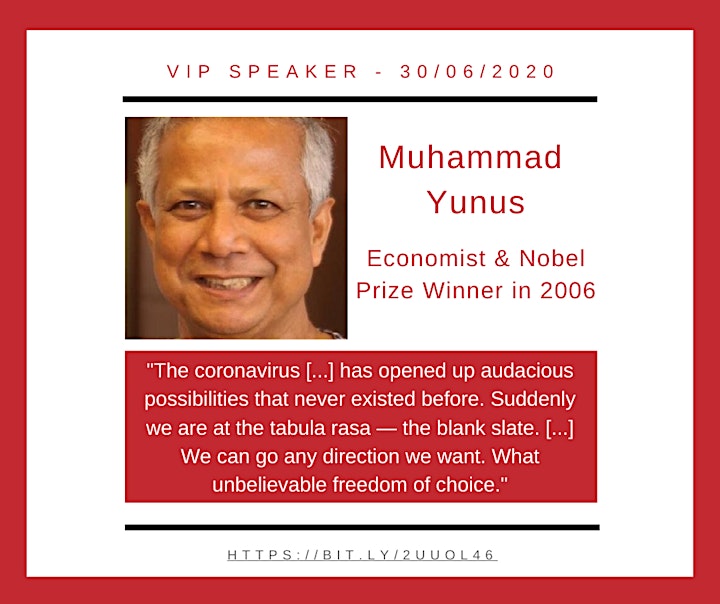 FINAL PROGRAM
25 inspirational speakers & moderators come together to discuss various topics on COVID-19, crisis, innovation, financing options and business models.
Part I is exclusive for BE.Impact members, and starts at 2PM (virtual room is open as of 1.30PM).
PART II is open for everyone, and will start as of 3.10PM.
Links to the sessions will be distributed through email.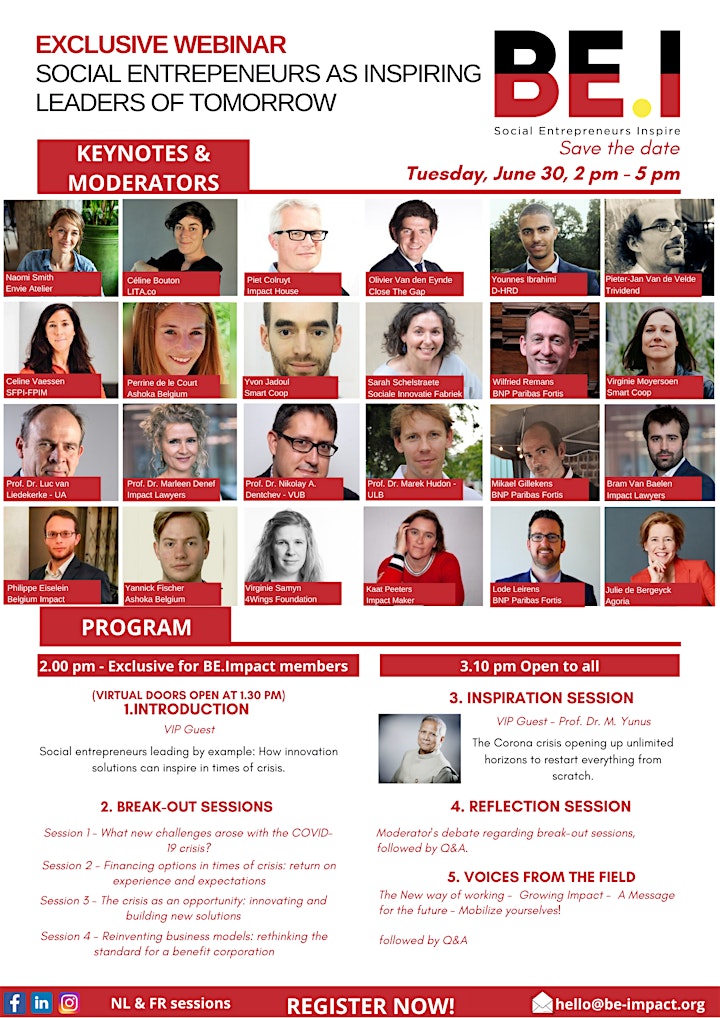 Founding members of Belgium Impact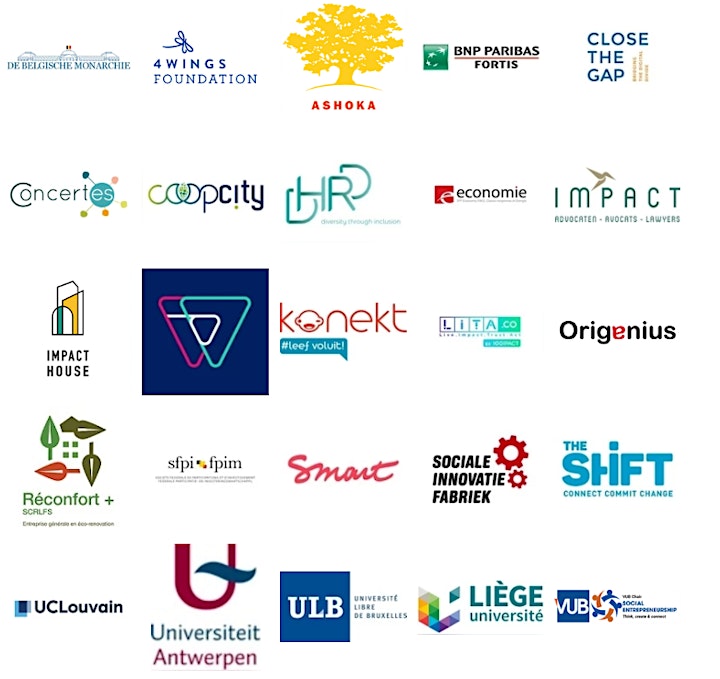 Organisator van Exclusive webinar - Social entrepreneurs as inspiring leaders of tomorrow