Executive CPD - Introduction to Emotional Safety (Copenhagen)
Description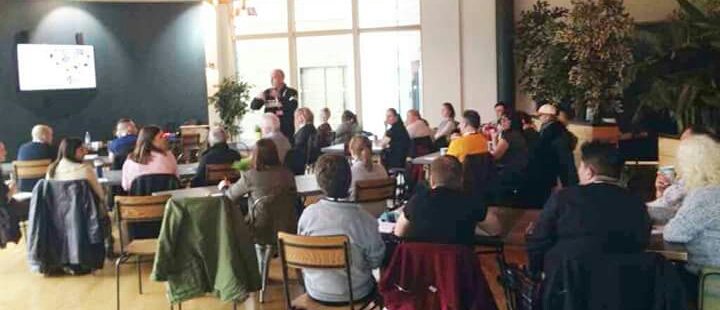 "Emotionally safe environments are the essential structure within which children and adults can acquire the knowledge, attitudes, and skills they need to recognize and manage their emotions, feel and show empathy to others, establish positive relationships, and build emotional resilience. "
Jersey and Guernsey Executive CPD Events - Introduction to Emotional Safety
A ground-breaking partnership between SEDi and Jersey-based Positive Steps Limited launched in 2016, this direct approach will equip Public and Private sector organisations with the capability to create emotionally safe environments, and to develop employee emotional resilience. It will also enable teams within child services to become qualified specialists in the development of emotional wellbeing and reslience in children and young people.
Join SEDi founder and international emotional safety specialist Jay Baughan, who is helping executives and senior managers to identify ways to create the conditions and capability for Emotional Safety within key environments they have a duty of care over. Hear how workforce Continuing Professional Development (CPD) is now directly related to the building of measurable emotional resilience which equips them to work more effectively with emotional dynamics within challenging or distressing workplace sitiuations!
---
One-day Executive CPD workshops introduce Emotional Safety, and reveal the structure of Emotional Resilience!
An introspective day of learning for executive and senior managers, interlaced with interactive discussions and global insights, to enable the audience to better informed so as to establish the clear strategy for creating Emotional Safety which protects adults, young people and children in the Channel Isles.
Jay first introduces the "what" and "why", to present the "how" to create Emotionally Safe Environments:
Measuring and evaluating the key Emotional Information & Dynamics,

Understanding and mapping the barriers to Emotional Security,

Establishing and managing Engagement, Safety & Oversight.
Next Jay takes the audience on an introspective journey, into the dynamics and elements within Emotional Resilience:
Defining Emotions which shape thinking and behaviour,

Defining and mapping the Emotional Needs driving emotions,

Defining, measuring and mapping Social Emotional Skills.
Five CPD Areas:
The understanding of how teams need to be able to manage difficult emotions with greater discretion to respond to stressful circumstances and to take control.

The understanding of how to increase your creativity, innovation and problem solving abilities to enhance work activities when under stress.

The understanding of how to improve/repair your health and wellbeing through the quality of emotional safety and interactions between adults, young people and children.

The understanding of how to enhance team capacity to make emotional connections with others and manage emotional energy and self-confidence within difficult situations.

The understanding of how Emotional Resilience is a developmemt which builds a solid optimistic approach and positive mood with a sense of self-confidence that in many ways will inoculates against depression and anxiety.
Ticket Prices:
Please note this Workshop is limited to 30 places.
£130.00 - Early Bird (Limited Number so book by 20th August 2017)

£145.00 - Standard Tickets
For more information please feel free to speak to your local contact Elizabeth De La Hey, Positive Steps Limited.