Event Information
Refund policy
Contact the organiser to request a refund.
Eventbrite's fee is nonrefundable.
Level 1: Certificate of Core Executive Function Coaching Skills (Online October 2020)
About this event
What are Executive Functions?
Executive functions are the cognitive skills needed to flourish in relationships, academically, and in the workplace. They allow us to filter distractions, prioritise tasks, set and achieve goals, as well as controlling our impulses and emotions.
These are the skills that underpin learning and behaviour, and enable young people to function independently. We are all on a spectrum when it comes to our individual executive function skills profiles and all have some strengths and weaknesses when it comes to planning and prioritising, organisation, time management, working memory, sustained attention, impulse control and emotional regulation. The part of the brain associated with executive function skills is not fully mature until a person is in their mid twenties.
We need these skills in order to flourish in life. Poor executive functioning can negatively impact on academic achievement, job outcomes, and emotional wellbeing.
Research also shows that our ability to use these cognitive skills is impacted on what's going on for us in our environment in the present moment. For example how enjoyable, interesting and rewarding something is has an impact. Equally, when we are tired, hungry or upset this has a negative impact. Environmental factors such poverty and trauma can also hinder the development of executive function skills. In addition challenges with executive function skills are the hallmark of many neurodevelopmental conditions such as dyslexia, dyspraxia, ADHD, and ASD.
Executive Function coaching is a young person led approach to developing emotional and behavioural awareness leading to the adoption of new habits and strengthened executive function skills. It can be carried out 1:1 or in small groups.
Why Train as an Executive Function Coach?
Often the barriers to success for individuals struggling at school or the workplace have their roots in challenges with executive function skills. Executive Function Coaching is a useful approach to add to your toolbox and to integrate into your existing practice to support individuals to overcome these barriers.. We often find they are the missing link.
As an executive function coach, your role is not to solve a young person or adult's problems but rather guided by them, you support them to develop their self-awareness (metacognition) about their own challenges and to develop new skills, habits, and strategies.
The training is aimed at professionals already working with children, young people, or adults. It is perfect for teachers, teaching assistants, learning support professionals SENCo's, educators, psychologists, inclusion managers, support workers, mentors, and coaches.
What does the course cover?
- How the brain develops and learns - neuroscience and neuroplasticity
- How brain functions explain behaviour
- What executive functions are and how we apply them in everyday life
- How to communicate the role of executive function skills to young people
- Core coaching skills - including an introduction to motivational interviewing skills
- Applying coaching to developing EF skills
- Evaluating how ready a young person is to making changes
- How to carry outcoaching sessions
- Supporting young people to set goals
- Supporting young people to develop habits and strategies
- Reflective practice
- Boundaries
- How to capture impact and support young people to evaluate their own progress
How is the training carried out?
The training is based on 22 standards of practice. Over 2 hours of pre-learning videos, 2 hours of pre-reading, and 18 hours of training you are equipped with the core skills of our 22 standards of practice.
The core skills course is delivered through:
- 1 hour of pre-training videos + 2 hours pre-reading - you could share these with all staff even those not completing the whole certificate who could then join for the first few hours of the training and discussion groups.
- Course handouts - each participant receives a folder with a 80 page pack of handouts and slides that support the course learning. There would be a printing and folder fee for each participant (£8 or this can be sent in a digital format).
- 18 hours training - this training is a combination of presentations, discussions, role plays, partner work and group exercises.
- Follow up assessment - participants have a week to complete an assessment in their own time captures their learning from the course.
- Personalised feedback - each participant is awarded a grade and given feedback on what they had answered well and areas they need to revisit.
You will have 2-3 facilitators who are all experienced EF coaches and also have a background in teaching or therapeutic approaches.
We usually have a very interesting combination of people on the course such as clinical psychologists, occupational therapists, coaches, tutors and teachers which adds to the rich conversation and learning.
Accreditation
The course is The Connections in Mind Foundation level 1: Certificate of Core Executive Function Coaching Skills.
To receive a certificate of completion and to be accredited by us to carry it out with clients you will need to complete an online core skills assessment (multiple choice and 100-200 word answers) within a week of finishing the training. You will receive feedback on your answers.
If you want to carry out this approach with children and young people you will need to provide evidence that you have 5 years of work experience with children and young people.
If you would like to progress on the more advanced accreditation you will need to complete supervision with us, collect a portfolio of evidence, and complete further tasks.
For more information please see our website https://cimfoundation.org.uk/training
Dates
Sessions delivered over 4 afternoons via Zoom (1pm - 5.30pm)
- Monday 5th October
- Tuesday 6th October
- Wednesday 7th October
- Thursday 8th October
We will also have a recap and Q & A session online (7-8pm)
- Tuesday 20th October
If these dates are not suitable please email us at info@cimfoundation.org.uk so we can keep you updated about future training. We are also taking bookings for our January course 18-22 January 2021.
What people say about our EF Coach training
"Thank you very much for a thoroughly informative, fascinating and well put together course. I really feel I gained a lot! I look forward to testing my knowledge that I have learned and putting it into practice!"
"Thoroughly enjoyed the course. Very informative and packed with relevant, up to date literature pertaining to EF as well as anecdotal evidence. Expert and knowledgable trainers who are clearly passionate and able to explain things clearly. It was well presented and highly professional!"
"After training with CiMF, and understanding executive functions, the power of goal-setting and the use of empathy rather than discipline, my student slowly but surely began achieving the potential that was always inside of him. It was not a straightforward journey, and we encountered challenges along the way, but there is no doubt that because of my training, my student's quality of life drastically improved. Significantly, his school results only got better and better, and he is now a top-performing student in his year group at school."
Online course format
After you register via eventbrite:
1. We will send you a simple instruction email.
2. We send you a link and confirm the times of the sessions and providing the pre course learning.
3. We ask that you sign up for a free Zoom account if you do not already have one.
4. At the time of your session please join us online, you will be able to see the trainer, other participants and the powerpoint on your device.
5. The session is interactive and you can ask questions, the trainer can ask you questions and you complete the course and assignments.
6. The online skill assessment is completed after the course and submitted to the CiM Foundation for marking. This is open book and consists of multiple choice and longer answer questions. This takes approximately 2 hours to complete.
7. You are requested to evaluate the course.
8. A certificate is e-mailed once the course is completed and the assessment marked.
We are very happy to answer any questions you may have, please email us on info@cimfoundation.org.uk requesting any information or please send your contact details and a time for us to call.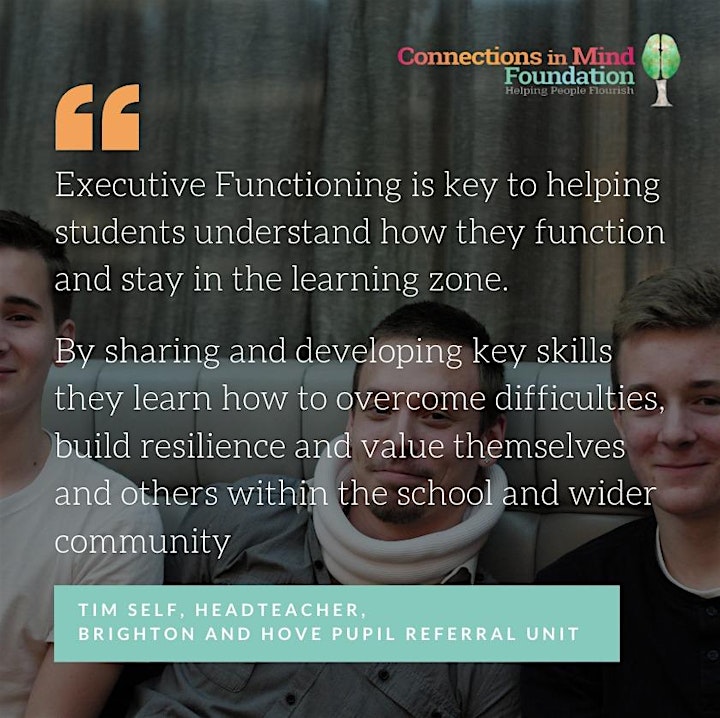 Location
Refund policy
Contact the organiser to request a refund.
Eventbrite's fee is nonrefundable.