Executive Insight Leadership MasterClass
Executive Insight Leadership MasterClass
Thu 1 December 2016, 18:00 – 21:00 GMT
Description
                   Become a Leader and Influencer that matters!
---
Executive Insight Leadership Masterclass is revolutionary and thought provoking. It's a series of monthly fireside chats and a VIP networking event, that will feature hand-picked global leaders, professionals, entrepreneurs, academics, government officials, sports personalities, etc., who are selected for their global influence and unique impact and leadership, both in their personal and professional lives, in the corporate world and beyond, and in the live of others.
We believe that success leaves a "breadcrumb trail", and if you follow these clues it can make it easier for you to understand;
What it takes to get to the top of your industry 
The rules, tips and processes to be successful in your career
What to do once you have reached the top and how to maintain the momentum
So, each month on our Executive Insight Leadership Masterclass we invite an outstanding global influential leader, who we believe can be an inspiration to others, to share their success journey and give some anecdotes on leadership, personal development, how to grow and develop to the C-Suite and Board level and what it has been like on their journey.
This Influencer and Leader will always be at the highest level within his/her organisation, Board and/or C-Suite level and a true master at their game. They will share their successes, failures, triumphs, disappointments, victories and heartbreaks as a Professional, Global Influenecer and Leader. They will bear all in this no holding back conversation.
The presenter Romeo Effs will engage these thought provoking influencers and leaders in an in-depth conversation, exploring their leadership; spiritual and professional story.
__________________________________________________________________________________________
This Months Global Influencer and Leader is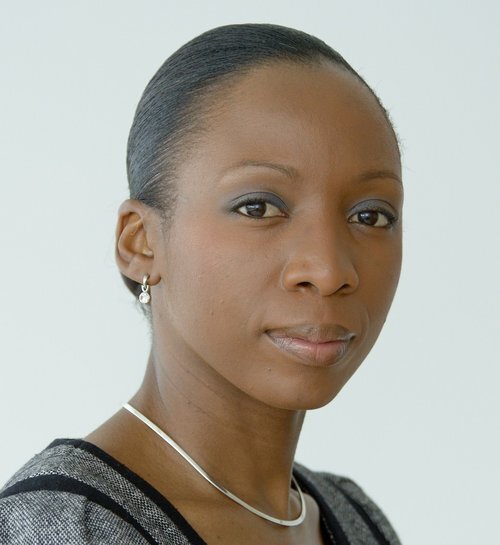 Sophie Chandauka-  Executive Director & Chief Administrative Officer - Morgan Stanley
Sophie Chandauka is ranked on the Power List of 100 most influential black Britons, co-founded the Black British Business Awards and one of Britain's leading black lawyers who has been named as one of the 40 Rising Stars of the European legal profession under 40.
Sophie was previously Head of Group Treasury (Legal) at Virgin Money, and Senior Associate at Baker & McKenzie. 
Sophie is recognised in Britain for her community work as an advocate for education, equality, diversity and inclusion and also as a mentor for young people, entrepreneurs and aspiring lawyers.  She is on the board of trustees of Prince Harry's charity Sentebale, which helps youngsters in Lesotho, with a special emphasis on those orphaned by HIV/AIDS.
---
---
---
---
Event Terms and Conditions:
By reserving a ticket, you consent to being filmed, recorded and photographed at the event as a member of the audience and to footage and photographs of you being used by romeoeffs.com and Empire Builders Academy in any medium for the promotion and marketing of Executive Insight Leadership Masterclass, Empire Builders Academy and romoeeffs.com events.

Views expressed by speakers at the event may not be the views of romeoeffs.com or Empire Builders Academy.

Event materials are provided on an "as is" basis and romeoeffs.com or Empire Builders Academy makes no warranty regarding the accuracy or completeness of those materials.

You attend the event at your own risk. You are responsible for safeguarding your property when attending the event. Empire Builders Academy or romeoeffs.com will have no liability for property lost, stolen or damaged at the event.

Tickets can be transferred, exchanged, or refunded once purchased as long as the claim is made 7 days before the event is due to take place.