Exercise Medicine 2015

Friday, 19 June 2015 at 09:00

-

Saturday, 20 June 2015 at 17:00 (BST)
Event Details
Buy tickets here
Just click "Register now".
You will then have to register for the Royal Society of Medicine site, before buying a ticket.
Alternatively call Beilul Kahsai on 020 72903859. 
About (this event is for individuals from all areas of health & fitness!)
Physical activity is arguably the most important factor in health. Now in it's third year, Exercise Medicine is a world leading, international conference on all topics related to physical activity and health. This year's conference brings together renowed experts to present on themes including the built environment, special populations, resistance training, digital health and exercise for specific conditions.
Our aim is to equip individuals with the knowledge to help more people be more physically active, introduce new research in rapidly evolving fields and present information on key areas and how it can impact exercise medicine.
LIMITED NUMBER OF EARLY BIRD TICKETS AVAILABLE UNTIL MAY 19TH (OR UNTIL THEY SELL OUT)
Agenda - Day 1
9.30am - Registration 
10.00am - Introduction to Day 1
Keynote 1
10.10am - Prof Heather McKay: Physical activity strategies for children and youth. Are schools part of the solution?
Section 1: Built environment
10.40am - Dr Larry Frank: Physical activity and health benefits of a walkable urban form:  Applying evidence to decision making
11.10am - Tom Lloyd: Building a walkable city
11.30am - Networking with refreshements
12.00pm - Simon Allford: Incorparating activity into design - the Google way
12.30pm - Q&A panel
12.50pm - Healthy lunch and refreshments
Keynote 2
2.10pm - Mr Ian Ritchie: Surgeons and physical activity: Leading by example
Section 2: Resistance training and health
2.30pm - Dr James Steele: Positive health outcomes of resistance training
2.50pm - Chris Beardsley: Real world strategies to get people stronger
3.10pm - Networking with refreshements
3.30pm - Dr Silvano Zanuso: Resistance training and diabetes
3.50pm - Q&A panel
Keynote 3
4.10pm - Dr Hamish Reid: Department of Health - Helping healthcare professionals educate their patients about physical activity
4.20pm - Networking with refreshements
Panel 1 - Physical activity & digital health
4.35pm - Prof Charlie Foster, Dr Jack Kreindler, Nicki Sprinz, Dr Joseph Lightfoot: Innovation vs. Regulation
Close of day 1 and wine reception
Wine and refreshements in the atrium, followed by a banquet dinner at 7pm (optional)
Agenda - Day 2
9.30am - Registration 
10.00am - Introduction to Day 2 
Panel 2: A life in exercise medicine - the future?
10.05am - Prof Karim Khan, Prof Steven Blair, Dr Andrew Murray, Prof Kathy Armour, Prof Janice Lee Thompson, Dr Liam West, Steffan Griffin
Keynote 4
11.00am - Prof Karim Khan: Exercise is Medicine for older people's bones and brains: Vancouver evidence
11.30am - Networking with refreshements 
Section 3: Special populations
12.00pm - Dr Carolyn Greig: Sarcopenia and physical activity in the elderly
12.20pm - Dr Brett Smith: What does the research evidence tell us about disability and physical activity?
12.40pm - Charles Eugster: Setting standards not limits - physical activity in the elderly
1.00pm - Q&A panel
1.20pm - Healthy lunch and refreshments
Workshops - Exercise for specific conditions
2.20pm - Dr Liam West: Introduction 
2.30pm - Alex Forrester & Susan Nazirizadeh: Osteoarthritis and exercise
3.00pm -  Dr Tom Yates: Diabetes and exercise
3.30pm - Prof John Buckey: Cardiovascular disease and exercise
Keynote 5
4.05pm - Prof Steven Blair: The Global Energy Balance Network:  Addressing Public Health Problems 
Close of day 2
LIMITED NUMBER OF EARLY BIRD TICKETS AVAILABLE UNTIL MAY 19TH (OR UNTIL THEY SELL OUT)
About the speakers
Prof Heather McKay
Dr Larry Frank
Dr Frank is a Professor and Director of the Health and Community Design Lab at the School of Community and Regional Planning. He is cross-appointed with the School of Population and Public Health and specializes in the interaction between land use, travel behaviour, air quality, and health.  He has been studying the effects of neighborhood walkability on travel patterns and sustainability for nearly 20 years.  He has lead or co-authored dozens of papers and two books Health and Community Design, The Impacts of The Built Environment on Physical Activity and Urban Sprawl and Public Health on these topics. 
Tom Lloyd 
Tom is an industrial designer and co-founder of PearsonLloyd. He created an award winning new system of signs and street furniture to make Bath the UK's most walkable city. 
Simon Allford
Simon is an architect at AHMM. He is currently designing Google KX, Google's new 1 million square foot HQ in King's Cross with stunning walkways, cycle paths and roof terraces to keep staff active. 
Dr James Steele
Dr James Steele is a lecturer in Applied Sport Sciences at Southampton Solent University. His research topics of interest include exercise physiology and biomechanics of resistance training and lower back pain. 
Chris Beardsley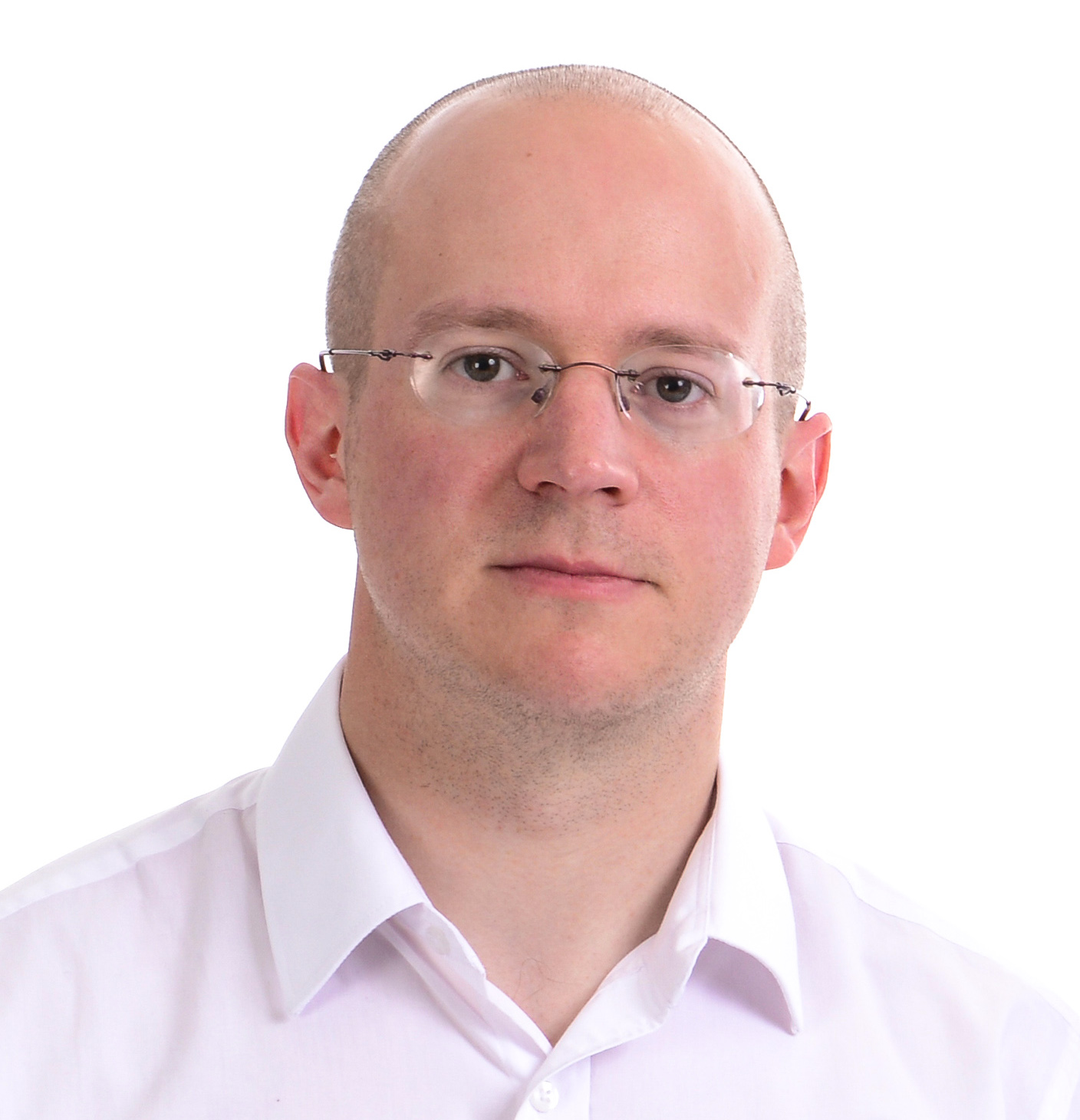 Chris Beardsley is the Managing Director of Strength & Conditioning Research Limited, which publishes the industry-leading monthly research review of the latest strength & conditioning, biomechanics, anatomy and physiology, and sports medicine research. This publication is essential reading for all strength coaches, personal trainers, physiotherapists, and sports medicine physicians. Chris is also a biomechanics researcher, with an interest in musculoskeletal injury prevention.
Dr Silvano Zanuso
Dr Silvano Zanuso is the Senior Scientific Advisor at the Technogym Medical Scientific Department. He is Contract Professor at the Faculty of Medicine of the Padua University in the Department of Exercise Science. His main scientific interest is the effects of physical activity and exercise on subjects with metabolic disorders. He is a consultant for health promotion for different governments and public institutions.
Dr Hamish Reid
Prof Charlie Foster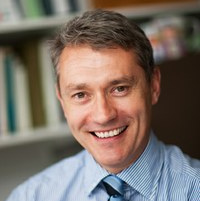 Charlie Foster, PhD is Deputy Director of the Research Group and the new WHO Collaborating Centre on Population Approaches to Non-Communicable Disease Prevention. He leads two British Heart Foundation funded programmes of research on physical activity and obesity. With over one hundred research publications including the Lancet, BMJ, and Cochrane Collaboration, he was asked to co-author the recent UK Chief Medical Officer physical activity guidelines, published in 2011.
Dr Jack Kreindler
Nicki Sprinz
Prof Karim Khan
Professor Karim Khan, MBBS, PhD, FACSP is an Australian-trained sports physician based at the University of British Columbia, Vancouver, Canada. He is editor of the BMJ's sports medicine organ – British Journal of Sports Medicine (@BJSM_BMJ) and a coauthor of the sports medicine text Brukner and Khan's Clinical Sports Medicine. He is a founding investigator in the $40 million research enterprise at the University of British Columbia called the Centre for Hip Health and Mobility. 
Prof Steven Blair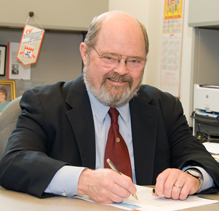 Prof Steven N. Blair is a Professor at the Arnold School of Public Health at the University of South Carolina.He has delivered lectures to medical, scientific, and lay groups in 48 states and 30 countries. His research focuses on the associations between lifestyle and health, with a specific emphasis on exercise, physical fitness, body composition, and chronic disease. He has published over 425 papers and chapters in the scientific literature, and was the Senior Scientific Editor for the U.S. Surgeon General's Report on Physical Activity and Health.
Dr Andrew Murray
Andrew has been seconded to the Chief Medical Officer's directorate in Scotland as their Physical Activity Champion, working to increase the public's levels of physical activity by promoting a simple, clear message that exercise is normal, has substantial physical and mental health benefits and improves quality of life. He also chairs the Scottish Physical Activity and Health Alliance. He works with Heart of Midlothian Football Club, European Tour Golf, and the Scottish Rugby Union, and recently ran 2660 miles from John O'Groats to the Sahara desert. He's the author of "Running Beyond Limits".
Prof Kathy Armour
Kathleen Armour holds a Chair in Education and Sport and is Head of the School of Sport, Exercise and Rehabilitation Sciences. Her main research interest is career-long professional learning for teachers and coaches and its impact on young people's learning in physical education and sport. Kathy's current research interests centre on finding new ways to bridge persistent theory/research-practice gaps in order to benefit both practice and research in pedagogy. In addition to over fifty peer-reviewed journal papers and book chapters, Kathy has recently published three books. 
Prof Janice Lee Thompson 
Professor Janice L. Thompson is a leading expert in the field of public health nutrition and exercise, and their role in preventing and treating risks for obesity, cardiovascular disease, and type 2 diabetes across the lifespan. She completed her PhD in Exercise Physiology and Nutrition from Arizona State University in 1991. After completing post-doctoral fellowship training at Stanford University in 1995, she worked at University of North Carolina, Charlotte and at the University of New Mexico Health Sciences Center. Prior to joining the University of Birmingham in 2012, she was Professor of Public Health Nutrition at the University of Bristol. 
Dr Carolyn Greig
Dr Greig is a translational scientist with research interests in the influence of use, disuse, age and disease on human skeletal muscle mass and function. She is particularly research active in nutritional, physical activity and pharmacological interventions to maintain muscle mass in older healthy men and women and in frail patient groups. Since 2000 Dr Greig has been a grantholder on >£2M of research funding and  has authored over 50 peer-reviewed manuscripts, book chapters and review articles.
Dr Brett Smith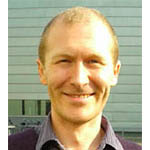 Brett leads the psycho-social health and wellbeing strand within the internationally renowned Peter Harrison Centre for Disability Sport. He is also founding Editor-in-Chief of the award winning journal, Qualitative Research in Sport, Exercise and Health. For over 15 years, his research has focused on the psycho-social investigation of disability, health, and wellbeing and the advancement of qualitative methods and narrative theory. Working at the intersection of psychology, sociology, and disability studies, research on these themes has resulted in over 100 publications.
Charles Eugster
Alex Forrester
Susan Nazirizadeh
Dr Tom Yates
Prof John Buckey
John's career in sport, exercise and healthhas spanned over 30 years. Since 1989 he has held part-time teaching and research posts initially in the School of Physiotherapy at Keele University (1989-2006) where he gained his PhD in 2003, and then in 2006, moving to the University of Chester to lead up the MSc in Cardiovascular Rehabilitation. Since 1999, he has also held the position of Exercise Physiologist at the national McArdle Disease Clinic, which is now based at the MRC Neuromuscular Centre, University College Hospital London.
When & Where

The Royal Society of Medicine
1 Wimpole Street
W1G 0AE London
United Kingdom


Friday, 19 June 2015 at 09:00

-

Saturday, 20 June 2015 at 17:00 (BST)
Add to my calendar