Event Information
Location
Sandy Park Way
Exeter
EX2 7NN
United Kingdom
Description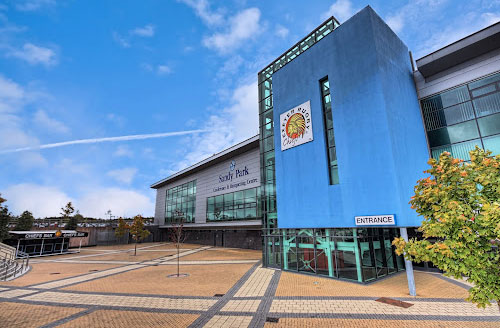 The team at thebestof Exeter are pleased to announce the launch of our Business Development Academy, taking place at Sandy Park on Thursday, 23rd February from 18.00 – 20.30

Everyone is welcome to come along to this free event. Your attendance will also enable you to book a free daytime 1:1 workshop on a variety of topics, for instance, business strategy, marketing, social media, customer relationship, leadership and more.

Our Business Development Academy has been established to help businesses work more strategically for effective and sustainable business development, sharing expertise in order to benefit from peer to peer learning.

The Academy includes seminars and 1:1 workshops in areas including business strategy, marketing, social media, customer relationship strategy, leadership, HR, finance and more.
Speakers at the inaugural event include:

Linda Bennett (host)
Des Smith (business development strategy)
Phil Sampson (leadership strategy)
Dave Barr (marketing strategy)
Gleny Brookes (customer relationship strategy)


Reason for businesses to attend

Learn how more strategic planning can increase business and profitability which will help you achieve your goals and move your business forward. There will be valuable networking opportunities before and after the presentations with high quality, dynamic businesses from Exeter and area.
For more information, phone 01392 248 263.

BOOK TODAY
Places for this launch event are strictly limited to 60 - on a first come first served basis and one person per business.
Bookings for this event must be made online via this system.

Price: £FOC


Event format

Places for the event are strictly limited to 60 - on a first come first served basis.
18:00 Arrive at Sandy Park
18:00 Wine and canapes with open networking upon arrival
18:40 Welcome to the BDA luanch by Linda Bennett
18:45 1st Speaker: Business Strategy
19:00 2nd Speaker: Leadership Strategy
19:15 3rd Speaker: Marketing Strategy
19:30 4th Speaker: Customer Relationship Strategy
19:50 Close by Linda Bennett
20:00 Chance to speak with the speakers and to sign up for free workshops
20:00 Open Networking
20:30 BDA Launch Party Closes

Cancellation policy
*If you are unable to attend this event please do let us know, so we can release the ticket to someone else.
Date and time
Location
Sandy Park Way
Exeter
EX2 7NN
United Kingdom
Organizer of Exeter Business Development Academy launch
SWBC Membership
Joining South West Business Connections is one of the most valuable investments a business can make to raise the profile of your brand and connecting you to our network of 27,000+ business people. 
SWBC is the South West's largest independent business support, promotional and networking organisation representing the interests of 1000s of businesses across the region. We have been in the business of supporting businesses across the South West for 18 years and we cater for all sizes and sectors of industry. We provide professional, independent and affordable services to our members.
SWBC Membership helps you engage, connect, grow and develop your business. It also enables your business to make significant savings through our Member2Member incentives.
Unlike other membership organisations, membership of SWBC is corporate, which means anyone employed within your company can be involved.

 Using your membership to its full potential opens the door to a vast array of cost-effective marketing opportunities via. 

SWBC Member Benefits: 
·      Creation of an SEO friendly web profile for your business which directly links to your website;  
·      Promotion of your business to our vast social media audience.  We reach on average 500K people every 7 days via our Twitter channel alone;  
·      Send us your PR, Blogs, Offers/Promotions, Job Opportunities and we will spread the word!  
·      Access to our regular connection events (some free and some paid) – breakfasts, lunches and evenings  
·      Up to 10% discount off our invaluable connections events when chargeable  
·      Exclusive Speakers Corner Slot available at our lunch events  
·      We can organise an event at your business bringing our connections to you*  
·      3m x 1m Micro Stand at the South West Business Expo
·      Membership of the SWB Connections Facebook group to engage with other members  
·      Inclusion in the B2B newsletters distributed to over 7K contacts monthly  
·      Personlised invitations sent out our connections for events you are organizing*  
·      Access to Exclusive Member2Member discounts and benefits  
·      Preferential rates on other marketing services*  
·      Use of SWBC Logo
Annual Membership from £40 + VAT PCM
Membership runs for 12 months from the date of joining and automatically rolls over unless we receive a cancellation request 1 month before the anniversary of you joining SWBC.
*additional marketing fee applicable

Join Today!  
To join please complete the contract:
https://www.swbconnections.co.uk/membership/swb-connections-membership-form/