Description
An excellent Easter activity for children and their parents/guardians. Get creative and messy with your young ones at our Easter paper mache day. Come along and create paper mache bunnies and chicks with artist Elizabeth Jardine using cardboard. wire, masking tape, glue, paint, ink and of course paper.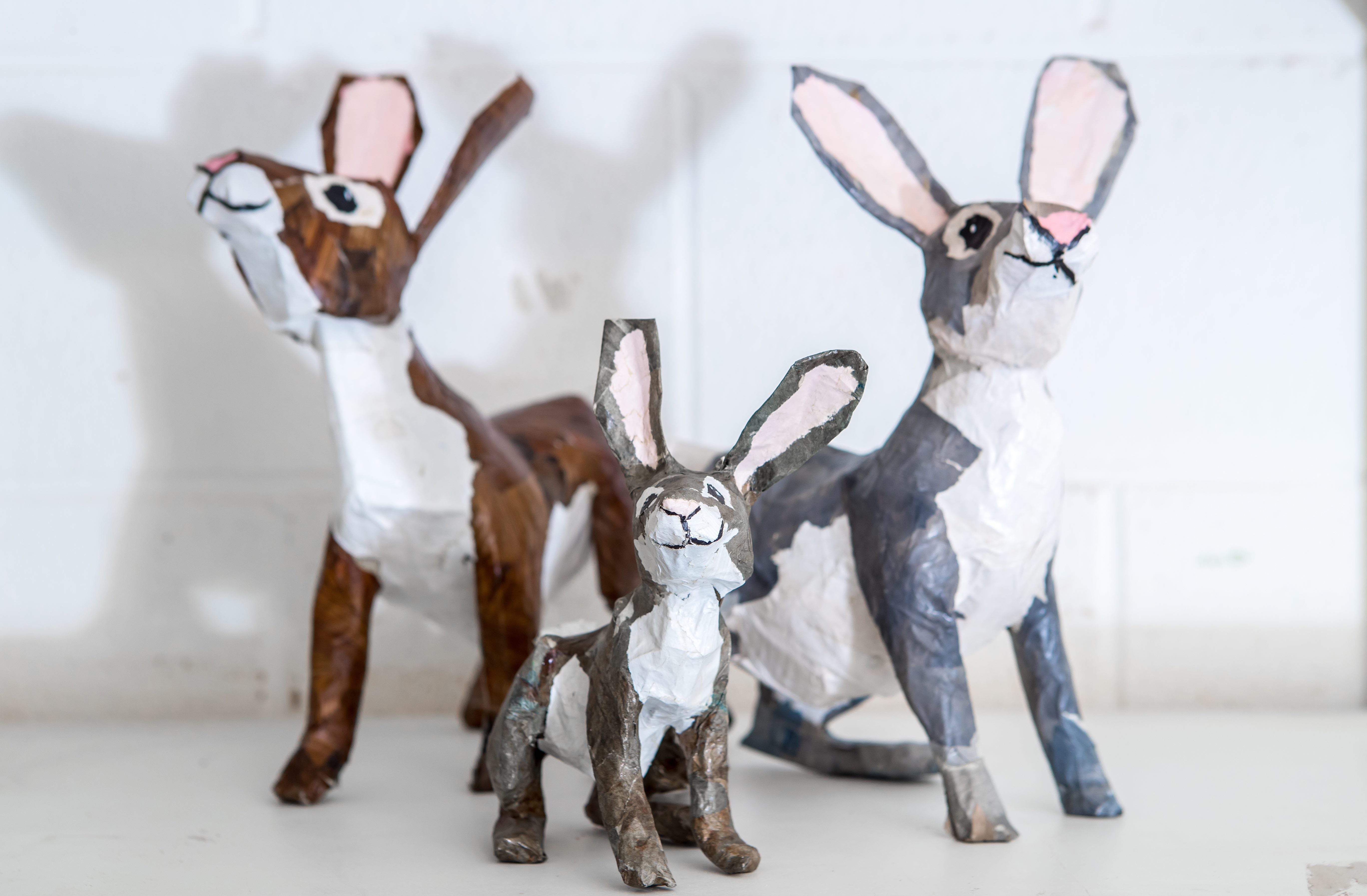 1st April 10.30-13.30 (12-12.30 break - biscuits provided!) £10 per person to cover materials. Suitable for children between the ages of 6-12 and their parents/guardians. Every child must be accompanied by an adult (up to 2 children per adult).
About the Artist:
Elizabeth Jardine is an award winning artist who recently graduated from UAL Wimbledon with an MFA in Fine Art and from Falmouth in 2003 with a BA(hons) in Fine Art. Her work is collected and commissioned privately in the UK and abroad, and her sculptures have been used in theatre and film.
Elizabeth loves to share her creative process. She is an associate lecturer in Pottery at Exeter College and has over ten years' experience delivering workshops at residencies, in schools, and at festivals and events.