Description
Exeter College Presents: Guitar Skills Development Workshop, a one day workshop helping you improve techniques, including fingerstyle and plectrum picking, strumming, chord inversions and melody. Some experience required. You will need to bring your own guitar.
This relaxed, informal and fun day will help you consolidate and extend your knowledge and skills, and requires a reasonable level of experience – about one year.
We will cover a range of approaches to develop skills, including finger-picking and plectrum techniques. Various musical styles will be used, including British and American Folk, Pop, Rock and Blues.
You will be given individual and group focus to work towards 'performance' level interpretations of a selection of material. Tablature will be explained and used. You must have at least one year's experience.
Workshop Overview
You will start with about 6 – 8 pieces of music
With everyone's input, the group will choose 2 -3 songs to focus on
With tutorial guidance you will develop your part in the music – playing lead, strumming or picking, (and singing as well if you like!)
After several practises you will perform as a group. This will be recorded and made available to you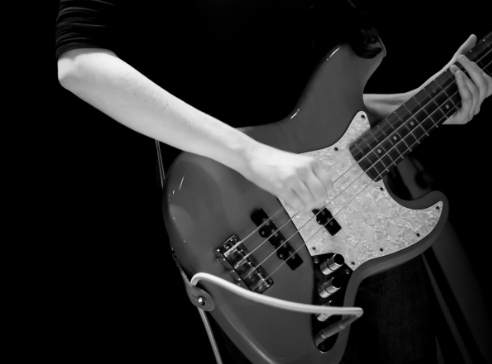 *Lunch break is 12:30-13:00
*These courses are for students aged 19+