Sales Have Ended
Ticket sales have ended
Thank you for your booking - we're looking forward to seeing you!
Sales Have Ended
Ticket sales have ended
Thank you for your booking - we're looking forward to seeing you!
Description
The Exeter PA Network is delighted to be able to announce details of its second formal development event of 2017 with a thought-provoking session on hardiness and resilience. We have secured a fantastic speaker - Phil Sampson of Sampson Hall.
We'll be taking you to a new venue too - for this event we will be hosted by our dear friends at Deer Park Country House Hotel.

More about the topic
Hardiness and resilience are key components in every executive's portfolio and as key to those who support them. We live in an ever changing, volatile, uncertain, complex and ambiguous world, where individuals have to be ready to react to change at any moment.
Today's world is a world that is over cluttered with news, fake news and fabrication. A world where leadership and personal resilience and hardiness are paramount yet often missing; an unequal world that at times lacks direction, principles and ethics where individuals often feel alone and hence have to fall back upon their inner strength.
Following on from Russell Beck's glimpse into the future this seminar will look at how we can best prepare for our brave new world personally and professionally in order to make the most out of ourselves.
This seminar will look at the four key tenants of mental toughness: Confidence, Control, Challenge and Commitment and how these can be measured and developed. It will help those who attend in fulfilling their roles to the very best of their ability.
Our speaker: Phil Sampson of Sampson Hall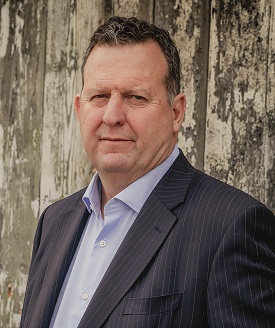 Phil Sampson is an expert strategist who has a deep understanding of Leadership, Organisational Culture, Incident Management and Cyber Security and how they influence organisational development and future success.
He joined the Royal Marines in 1978 having been brought up in Kenya. Phil had a diverse and interesting military career as a counter terrorism expert, he served in Whitehall during the 9/11 attacks and was later seconded to the Security Service where he was prominent in founding the strategically important UK Joint Terrorism Analysis Centre. Whilst there he was the author of the National Security threat levels before working with the US National Counter Terrorist Center. He later commanded the Commando Training Centre Royal Marines and Royal Marines Tyne.
Phil left the Royal Marines in 2009 to found Sampson Hall Ltd, an organisation that delivers success to modern organisations using lessons drawn from the military, Government and business.
Today his expertise delivers strategy, leadership, teamwork, cultural change and compliance work into private, third and public sector organisations. He is a dynamic and engaging speaker and facilitator and will lead any group to their chosen end state or desired outcome.
Phil's linkedin profile https://www.linkedin.com/in/sampsonhall/
E: phil@sampsonhall.co.uk
T: 07970 518325
Timings
5.00pm - 6.00pm - registration/networking

6.00pm - 6.30pm - opportunity for venue tour

6.30pm - 7.30pm - Hardiness and Resilience - Phil Sampson

7.30pm - 7.45pm - Charity of the Year Update - Sandra Sampson

7.45pm - 8.00pm wrap up/close

8.00pm - official close for the event, although there will be the opportunity to join us for dinner and continue networking
Staying for dinner?
Please let us know if you would like to stay for dinner by adding a dinner reservation ticket and selecting your menu choice. The discounted fixed price evening menu is set out below (cost - £25)
Main
Roast Breast of Chicken, Celeriac Gratin, Asparagus, Shallot Veloute

Pan Seared Fillet of Brill, Champ Potato, Garden Leeks and Mussels

Oyster Mushroom and Asparagus Tartlet, with Garden Vegetables
Dessert
Passion Fruit Cheesecake, White Chocolate Ice Cream

Raspberry and Pistachio Parfait, Pistachio and Olive Oil Cake, Raspberry Sorbet

West Country Cheeses, Deer Park Chutney, Grapes & Biscuits (£3.50 supplement - there is an option to add this supplement to your booking within the order form)
FAQs
Where can I contact the organiser with any questions?
Please email us at hello@exeterpanetwork.com, or call Kim Glover on 01392 687653.
Is there parking?
Complimentary parking is available at the venue.
Cancellations and Refunds
We will not able to accept refund requests after midday on Thursday, 15 June 2017.