Exhibition "Animals. Sentient Beings". Icons of Animals and other icons.
Exhibition "Animals. Sentient Beings". Icons of Animals and other icons.
About this event
Art Exhibition of contemporary and traditional icon painting by Basia Mindewicz. An artist, icon painter and mentor to many students.
Opening - 3rd December 2021
Times - 6:00 pm - 8:00 pm
Exhibition Open
4th and 5th December
Times. Saturday - 11:00 am till 5:30 pm
Sunday. - 12:15 pm till 4:30 pm
Basia "I wanted to express how I feel about the place that animals often have in our lives and how important is to me to talk about our relationship".
The inspiration for this theme came from the story of a horse Saint Boy that was in the Olympic Games in Tokyo. The horse that was abused in the games.
Each icon in the Exhibition will celebrate every living being and will bring awareness to love being a core of everyone and everything. Every being has the right to be themselves.
Original icons and prints will be available to purchase.
Basia decided to include the story of the Saint Boy with each image. But also include signs of a horse being in distress. Body language of a horse in distress. So maybe when you see a horse that is struggling or is not happy with what's going on you can react.
There will also be stories of other Animals.
She will donate a portion of every sale to the project of Marta Sikorska that works with horses very differently. She also educates horses as sentient beings. She runs small horse sanctuary in Poland.
At the Exhibition, we will show traditional icons, contemporary icons (more personal works) and very personal pieces.
The Sentient Observer
Close your eyes, so you can open them,
So you can see more clearly.
I do not follow you,
I do not lead you,
I observe you.
I can live that moment of observation,
Smell it, grasp it,
Elaborate it, learn from it, without any automatic reactions.
I'm a horse, a dog, a cat, a rabbit.
I'm a sentient being, are you?
From a book "Equus Lost?"
About Basia
born in 1978 in Warsaw, is an icon painter and contemporary artist. She was trained in Poland in the College dedicated to iconography. Studying ancient techniques of egg tempera and gold gilding. For many years she has been mainly working in a very traditional style learning the language of an icon. When she came to Edinburgh she started exploring other ''languages'' searching for more personal and contemporary ways of depicting similar reality. Her development as an artist is a process of uncovering the truth about who we are as human beings and what we need to become whole. Icon painting as a spiritual practice grows in silence and stillness.
Recently Animals became an important subject to Basia. She has been exploring our relationship with Animals and realised that we often treat them as inferior to us. By telling the stories of animals she wants to inspire change and raise awareness.
Her icons of Animals are a celebration and honouring of Animals and their lives.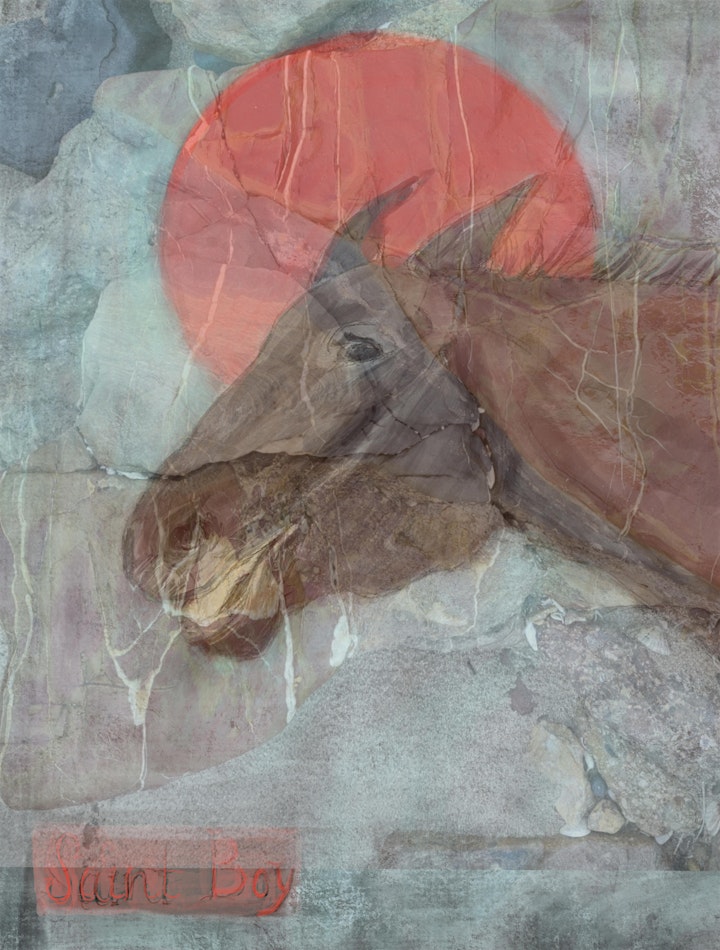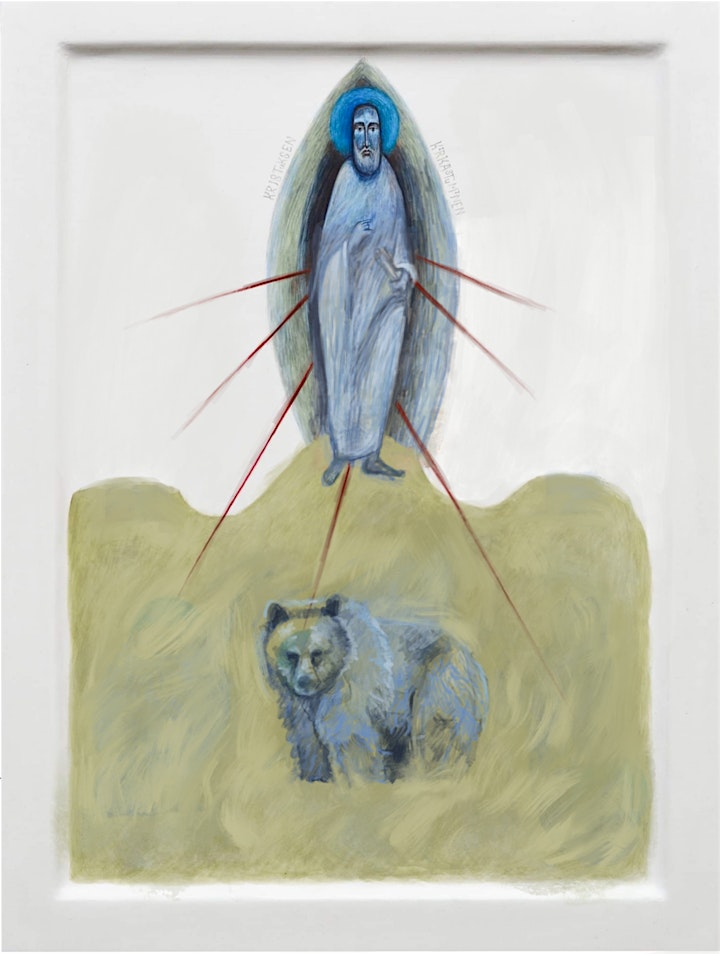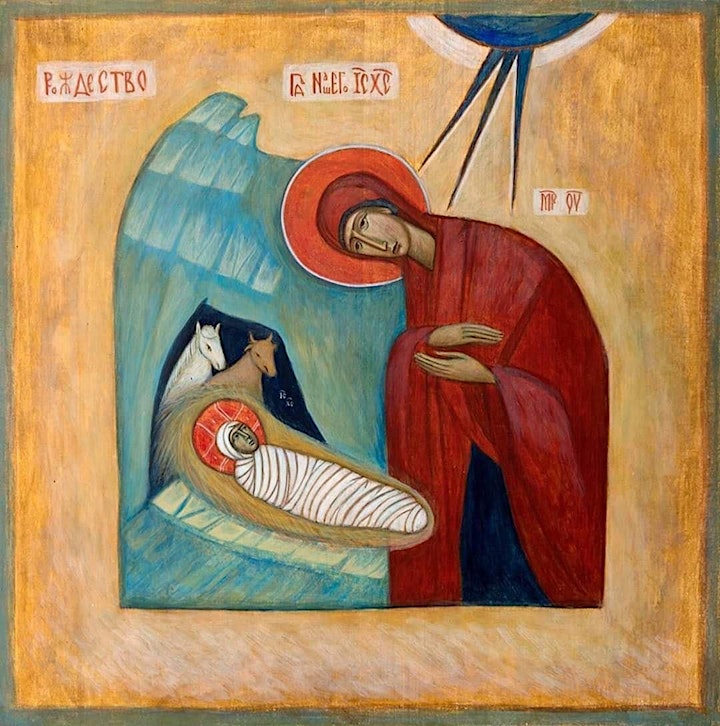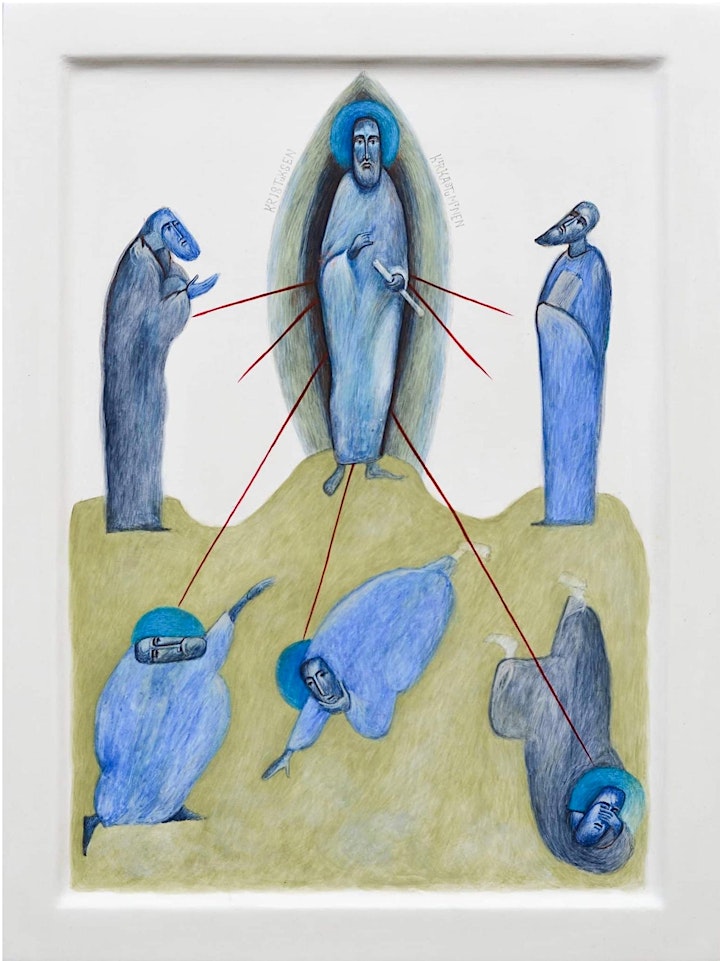 Organiser of Exhibition "Animals. Sentient Beings". Icons of Animals and other icons.