Location
Monochrome Whitechapel
10 Greatorex Street
London
E1 5NF
United Kingdom
Refund policy
Contact the organiser to request a refund.
Eventbrite's fee is nonrefundable.
About this event
This is a Free Entry event, suggested donation £10
This exhibition seeks to question the meaning of nationality and displacement, wondering what it means for a body to belong to a land that has been dominated and violated by western power. This year we welcome seven different creative projects reflecting on the subject.
How can we express the richness and diversity of mixed culture in today's America Latina? Maybe the answer is to ask the question itself?
Curated by Cecilia Kuska & Cordelia Grierson.
Dates and times:
Sept 2nd at 5pm, 7pm & 9pm
Sept 3rd at 5pm & 9pm
Sept 4rd at 3pm & 5.30 pm
Sept 5th at 3pm & 5pm
Sept 9th at 5pm, 7pm & 9pm
Sept 10th at 5pm & 7pm
Sept 11th at 3pm & 5pm
They gave me a map (and I drew them a line)
by SHALINI ADNANI
Chilean/Indian based in the UK
Created during the pandemic, this piece explores land, loss and displacement. Taking satellite images from Google Earth as well as images of mourning women, we journey through the otherworldly landscapes that we leave behind, mourning the land we once called home.

Aiku'e
by ZAHY GUAJAJARA & MARIANA VILLAS BOAS
Brazilian based in the UK
Aiku'è Zepé is a project that was born from the need to express the artist's concerns as a body and indigenous woman who struggles to survive the chaos left by "civilisation". The narrative emerges from the earth, representing the birth of a genuine being in symbiosis with nature; body and nature as inseparable beings that will go through an identity-seeking process.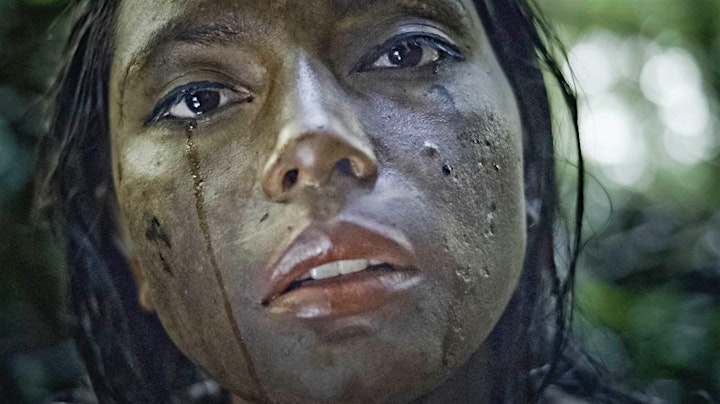 Synchronized Serpent
by CECILIA BENGOLEA
Argentinian based in France, in collaboration with Jamaican dancers.
Synchronized Serpent is the result of a collaboration between Cecilia Bengolea and the Jamaican national swimming team, whose current coach is Olympic gold medalist Olga Novokshchenova. Silhouettes and backgrounds dance in harmony. Hybrid creatures - between land and water - synchronise in the Caribbean Sea at the Alligator Head Foundation in Jamaica. The soundtrack is a mix of recordings of underwater creatures, marine mammals and ambience sound pollution, like the sound of jet skis and cruises.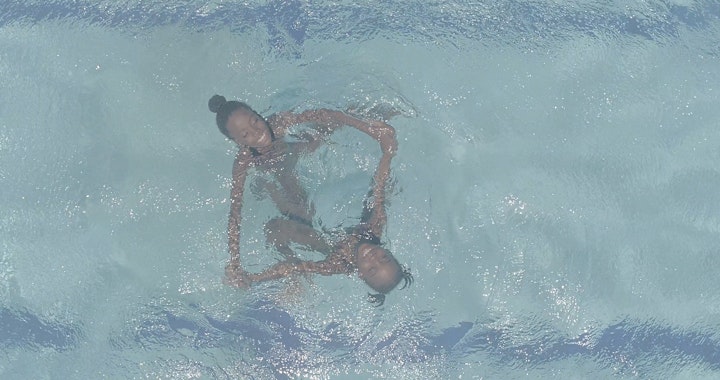 432
by AMELIA IBAÑEZ & MARCOS SÁNCHEZ
Chilean
432 is an intuitive study of a place. The landscape and its elements influence the performers and the camera. The camera and human presence determines our perceptions of the landscape. The film is conceived as a way to respectfully approach a place that, with its quietness, evokes deep mystery in us.
La Copla in the Amphitheatre of Quebrada de las Conchas
by G.R.A.pa
Argentinian Collective
This video installation shows the Calchaqui Valleys' landscapes, where Diaguitas' songs have been reverberating for hundreds of years. A 3D sound system reproduces their Coplas and Bagualas, recorded in the Natural Amphitheater of Cafayate, which express the Diaguitas' cosmovision.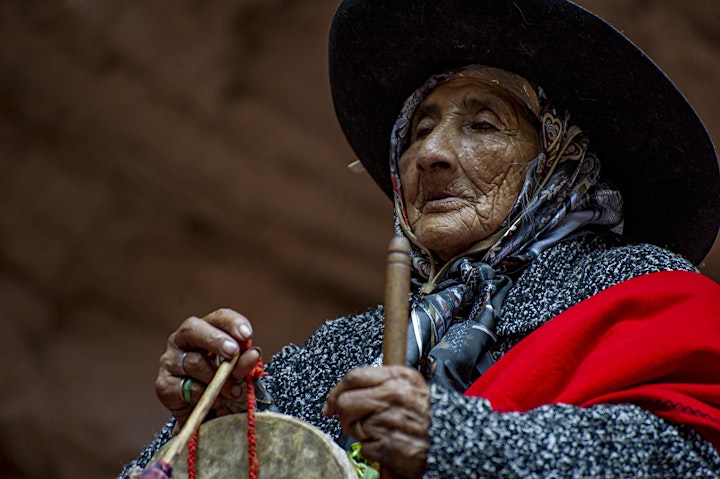 Un campo en el entre
by SHANTI VERA
Mexican
'Un Campo en El Entre' explores how our body can make us unearth other ways of seeing, thinking and discovering the world.
Shantí Vera is a Latin American artist. Throughout his career, he has developed as a performer, director, choreographer, teacher, body researcher, and curator, presenting his work in festivals and theaters in Mexico, Latin America, and Europe. Since 2007, he has developed EL CUERPO VACÍO (empty body). His artistic work is a political commitment to the defense of the body. Since 2007 he acts as the director of the company CUATRO X CUATRO and in 2009 he created the FESTIVAL4X4. In 2008 he graduated in Contemporary Dance from the Universidad Veracruzana and is now obtaining his MA in Performing Arts and Visual Culture in Universidad de Castilla-La Mancha and Museum Reina Sofía in Madrid, Spain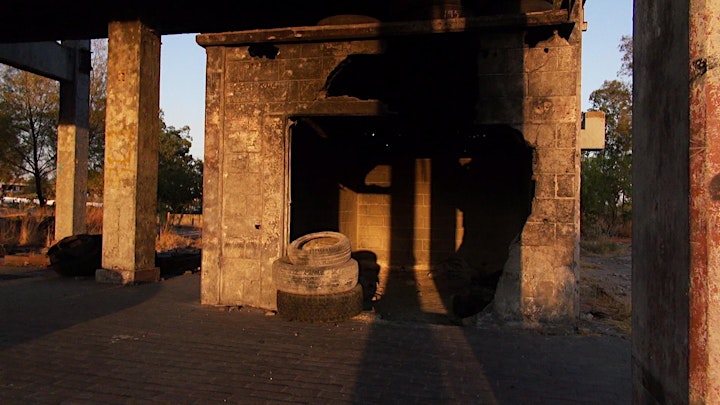 Entrar Tarde
by DAMIANA POGGI
Argentina
"Entrar tarde" is a video performance about the pat downs carried out in jail by police officers to inmates and visitors. Based on her experiences visiting her father in prison alongside reusing the footage from Pavel Tavares's (Brazilian) work, "How to saddle a horse under the Domuyo volcano", she made this video performance exploring the relations of dominance of one body over another. She set out to investigate: what forces and tensions operate in physical relationships within prison institutions understood as punitive and disciplinary devices? What strategies of resistance emerge against this repressive force?