Exhibition Launch / 'The Listening Station' (2018)
Description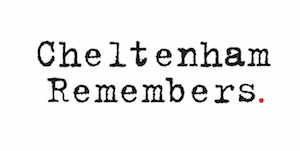 Please join us to launch: 'The Listening Station' (2018)
A visually stunning installation that has utilised The Wilson's World War One archive as a springboard for creative discussion within the local community, online and further afield.
Lead Artist Robyn Woolston has engaged with Cheltenham Borough Homes, P3, the African Community Foundation, 'Change, Grow, Live', Lives of Colour, the Holst Birthplace Museum, Alzheimer's Society and The Cornerstone Centre to gather contemporary artistic responses to conflict.
Taking inspiration from contemporary headlines alongside archive letters, personal diaries and photographic documentation, the exhibition embodies the culmination of a research journey that has lasted 8 months.