GPF celebrates the opening of photographer Sylvain Granjon's 'Rebels'.
About this event
Join Guernsey Photography Festival to celebrate the opening of photographer Sylvain Granjon's series Rebels at Health Connections.
Guernsey Photography Festival are delighted to feature the series Rebels by Sylvain Granjon as part of this year's festival taking place 23 September - 23 October.
In 1918, Tristan Tzara said "I appreciate the originality of an antique." Using decoupage, Granjon aims to create - in the manner of Frankenstein - an artificial being made not from dead bodies but from a collation of photographs of people that died long ago. The photographs he uses have been abandoned by their owners or the owners' descendants and the identity of the subjects is unknown - and so Granjon brings them to life. "There is something sacrilegious in this approach. By meddling as I do with the memory of unknown people, by sacrificing these original photographs whose negatives I do not possess, and who cannot therefore be reproduced at will, by my mixing up of faces and bodies, it could well be that in my ignorance I place the head of a Capulet on the body of a Montaigu" he says.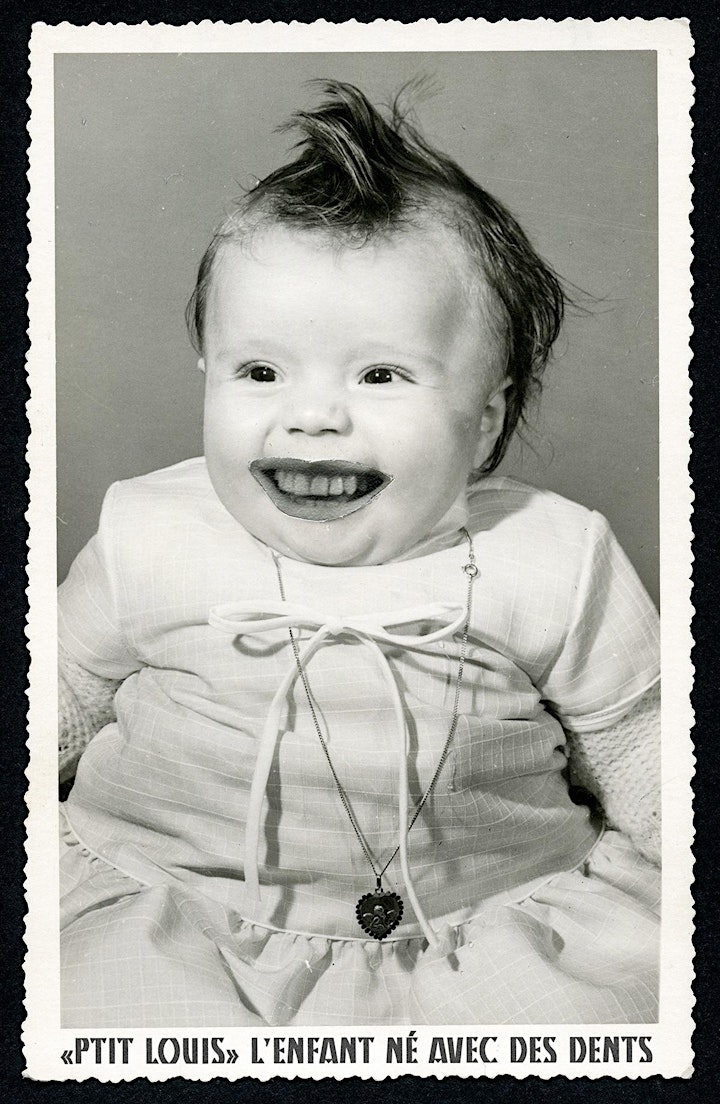 Born in 1971, photographer Sylvain Granjon pursues the exploration of fetishes after life as an actor and a circus artist. He is regularly exhibited in Spain, Norway, Serbia, France, Portugal, Belgium, Switzerland, Géorgia, Romania and has participated in many festivals including Rencontres d'Arles, Fotofever, Photo Off, Festival Circulations, Le Voyage à Nantes, Encuentro de Imagen, Madrid Photo, Belgrad Photo fest, Tbilisi Photo Festival. He works and lives in Paris.
To learn more about Sylvain Granjon and his work visit: http://sylvaingranjon.com/fr/accueil.html and follow him on Instagram: @sylvaingranjonphoto