About this Event
SAY MY NAME AND I WILL TELL YOU MY STORY
Art Project
22 October – 6 November
Private View: 22 October, 17h00
Artist: Evgenia Emets & Curator: Inês Valle, the CERA PROJECT
"When we learn to listen to plants without the need to hear them speak, a language that we have forgotten emerges... This language belongs to plants, and so do the stories..." – Monica Gagliano
Art project 'SAY MY NAME AND I WILL TELL YOU MY STORY' explores memories, narratives and stories of Eucalyptus trees, from their indigenous wisdom and meanings, to their use in contemporary Western society. This collaborative project between curator Inês Valle and artist Evgenia Emets, opens with an art installation at Espaço Espelho d'Água in Belém, Lisbon, a special culinary experience, and a performative storytelling walkabout. A rich education programme invites audiences to a series of online conversations.
The CERA PROJECT, presents newly commissioned work by artist Evgenia Emets, curated by Inês Valle, inspired by research in trees and forests. Evgenia Emets explores the link between nature's biodiversity and human language and culture, narratives around colonisation and decolonisation of nature. This work is rooted in the relationship the artist has developed with the Eucalyptus family during her life in Portugal.
The storytelling walkabout is an immersive sound walk inviting audiences to connect with the stories of Australian trees told by Indigenous people of Australia.
SAY MY NAME AND I WILL TELL YOU MY STORY is part of the cultural program VENTO SUL at Espaço Espelho D'Água in October 2020. This project is aimed to make a contribution to the extended cultural programme within the year Lisbon Green Capital 2020.
Online Conversations
29 October, 17h-19h
'Plant intelligence and plant communication', a hot topic in recent science, changing and challenging the ways we look at plants, offering inspiration and tapping into ancient knowledge verified through modern scientific research. A special edition of Eternal Forest Conversations.
3 November, 17h-19h
'Eucalyptus: Indigenous knowledge'. The Eucalyptus tree has been an integral part of Indigenous culture in Australia, in medicines, food, art, everyday objects, as well as being considered a sacred tree in many tribes. How can we look at the Eucalyptus tree differently in Europe, inspired by the Indigenous wisdom and stories?
5 November, 17h-19h
'The intangible heritage of forests'. Since the dawn of agriculture we have started looking at forests from a purely utilitarian perspective. What are we missing and how is the value of forests more important than ever for our society?
Exhibition opening times
11.00 - 23.00
Venue / Address
Espaço Espelho D'Água, Avenida Brasília, entre Museu Arte popular e Padrão dos descobrimentos, 1400-038 Lisboa
For Press Enquiries
DD (+44) 7587 028 845
M. (+351) 918 224 949
E. theceraproject@gmail.com
W. www.ceraproject.com
About Evgenia Emets
Evgenia Emets was born in Poltava, USSR, in 1979, has lived in Moscow and London and lives in Portugal since 2017. In 2008, Evgenia graduated with a MA in Fine Art from Central Saint Martin's College of Art. In 2010 she founded Analema Group arts collective, which explores visual sound. Evgenia has been working on integrating poetry she has been writing since she was 14 into her art practice. She creates works on the intersection of sound and visual poetry through artist books, calligraphy, performance, objects, large scale ecological art. Eternal Forest is an ongoing art project, which marks a transition towards integration of ecological thinking into her art.
www.evgeniaemets.vision
Inês Valle
Curator
www.inesvalle.com
The project by the CERA PROJECT
https://www.ceraproject.com/
The project with support of DGARTES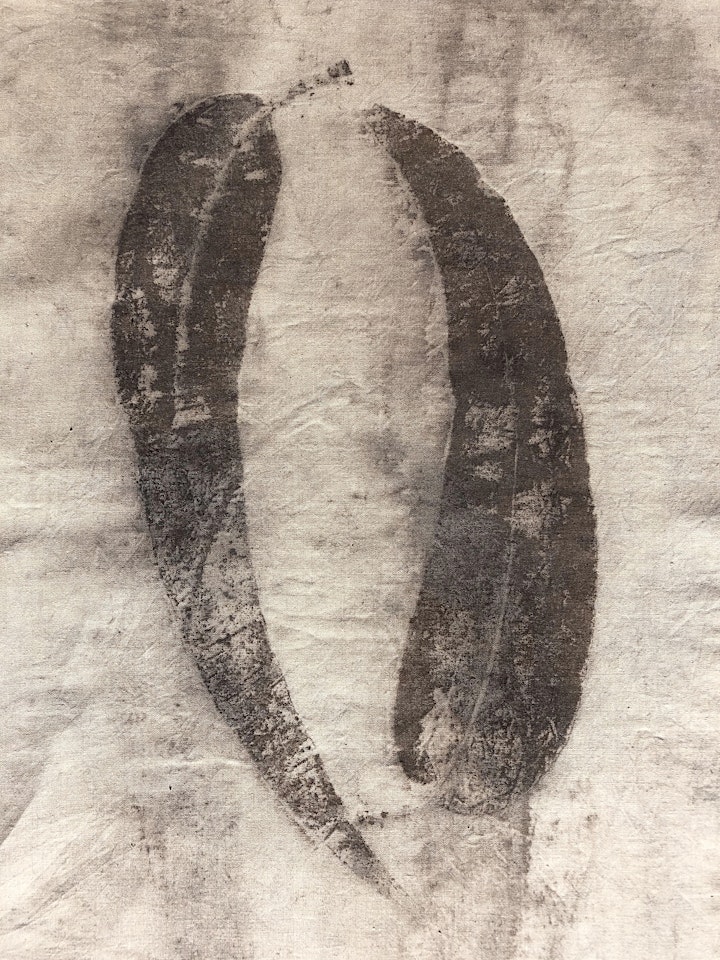 Fragment, I am the message, Evgenia Emets, 2020